Surprisingly, the most popular article on Money Under 30 so far this year isn't about paying off student loans, buying a home, or building better credit.
No, our article comparing meal delivery services like Home Chef, HelloFresh, and Blue Apron has consistently gotten more daily page views than any other single article over the last several months.
On second thought, perhaps it's not that surprising. These services are relatively new to the market, so people want to learn more before they buy. More importantly, meal delivery services provide two things young people with disposable income don't mind spending money on:
Good food
A pleasant experience (cooking the meals)
My question today: Are meal delivery kits purely a luxury, or can meal kits save you enough time – if not money – to be a justifiable regular expense?
How much do meal delivery services cost?
Ordering three meal kits for two people from a meal delivery service like Home Chef costs roughly $40 a week, or $7 per serving. You can, of course, spend more, and there are a few meal delivery services that are even cheaper (but not by much).
At $40 a week, meal kits cost less than dining anywhere but a fast food joint, but certainly more than the per-plate cost of a fully home-cooked meal. If you shop frugally and diligently eat your leftovers, you're probably eating for a LOT less than $7 a serving.
For a more in-depth look at meal delivery vs. grocery shopping, here's a handy video.
But cost aside, my wife, Lauren, and I have entered the crazy period of life when two growing careers, two kids, a home, a dog and aging parents all compete for the same 24 hours each day. It's one of life's great "gotchas": As your income grows, your time evaporates. As a result, we don't meal plan and grocery shop based on cost very often – we just have to get it done.
So meal delivery services' convenience is quite attractive, and we're willing to pay a premium for that – although, in our case, that premium might not be as large as it could be.
The biggest cost downside to meal kits? There are rarely leftovers. The kits contain just enough food for two portions. That's good for your waistline. But it's bad if you're hoping to stretch a recipe over two meals. It also means that you won't waste leftovers you forgot to waste, and that is something I do like since we've been cooking with Home Chef – we rarely throw food away anymore.
How meal delivery saves you money

No food waste
If you grocery shop regularly, then you'll likely run into some form of food waste. No matter how carefully you plan out your meals, you probably always seem to end up with an extra onion or a lone sweet potato hanging out in the fridge. 
With the help of a meal delivery service, you can eliminate food waste from your budget. Instead of leaking pennies with food waste, the pre-portioned meal ingredients ensure that you won't have leftover ingredients going bad in your fridge. 
Once cooked, the servings are very exact. For example, if you order two servings, you'll almost always receive exactly two servings. As I said above, you won't have any leftovers, but that can be a big money saver if you are constantly throwing away leftovers. 
Top-quality ingredients for less
When you head to the grocery store, you may or may not be picking out top-quality ingredients. But a meal delivery service can ensure that you are receiving the best ingredients available. 
Sunbasket, for example, offers certified organic and sustainable meals made with antibiotic-free meats and seafood. 
If you want to eat high-quality ingredients with a sustainable attitude, it can be time-consuming to run around town for those ingredients. But with the help of Sunbasket, you can simply select the meals that interest you and enjoy the organic ingredients. 
Since organic ingredients can come with a premium price tag at the store, you won't be spending too much more to enjoy the convenience of a meal delivery service. You likely will even save money!
Fewer trips to the grocery store
A smaller grocery bill is one surefire way to save with a meal delivery service. With fewer meals to plan for yourself, you will find yourself making trips to the grocery store less often, which means you won't buy those two packs of Oreos that are "on sale". 
As an additional perk, you can save time by cutting out long trips to the store. Although you may only shave an hour off of your weekly chores, it is a worthwhile time-saving! 
Less temptation to dine out
The most obvious way that a meal delivery service can save you money is by tempting you to stay home instead of dining out. It is not a secret that the expense of eating out can quickly add up. 
If you are dining out several times a week, then a meal delivery service can offer significant savings. Not only will you save money each week, but you'll also build better habits. Over time, you may become more accustomed to cooking at home and save dinners out for special occasions. 
Plus, you won't find it challenging to stay in when the meals offered by a service like HelloFresh offer mouth-watering options. For example, Pork & Mexican Street Corn Tacos sound tempting enough for me to skip my regular Taco Tuesday out. With a multitude of tasty meal options, HelloFresh can help you save money by skipping takeout. 
Skip deliveries when you have other plans
One of the biggest worries I had when considering a meal delivery service was the commitment. Personally, my schedule changes from week to week. I didn't want to be locked into a meal delivery if I scheduled a trip or made other dinner plans. 
I was relieved to discover that most, if not all, meal delivery services allow you to 'skip' weeks. For example, Blue Apron will allow you to skip as many weeks as you'd like. You'll be able to make your skip selections up to five weeks in advance. 
With this, you won't have to worry about spending money on deliveries that you can't eat. Your budget will appreciate this feature. 
How much time can meal delivery save you?
A meal delivery service will only save you money if you currently dine out every single night. But about time? How convenient are meal delivery services?
Lauren and I have now prepared and enjoyed over 150 meals from Home Chef, Blue Apron, and other services. My verdict? Meal delivery services' convenience factor is a two-edged sword.
Planning and shopping
Needing to plan and shop for three fewer dinners a week easily saves us time.
On weeks we receive a meal delivery, FedEx just drops the box on our porch while we're at work. Thanks to their packaging, the meals can stay fresh for a couple of days, never mind the few hours until we get home. We unload the ingredients to the fridge in about 2 minutes until we're ready to cook.
One thing I love about Home Chef versus some competitors is that Home Chef bundles all the ingredients you need for each recipe. When it's time to cook, you're never hunting at the bottom of the produce bin for a loose tomatillo – you just dump the ingredients and go.
When compared to the time it takes to find recipes, add to the shopping list, and pick those ingredients at the store, meal deliveries are clearly faster. How much faster? That's tough to say, but I would guess about 15 or 20 minutes a week. No, that's not a ton of time. But it's meaningful time.
We do our meal planning and shopping on Sundays – a chore that takes one of us about 2 hours, on average. Even if we can shave a little bit of time off of that chore, it feels like a win. That's more precious free/family time.
Prepping and cooking
Of course, you still have to cook the meals! The experience of cooking these recipes is part of the appeal. You learn new techniques and about new ingredients. But some recipes are definitely more involved than a meal you might plan for a busy Tuesday night.
I've never encountered one of these recipes that you could reasonably cook in under 30 minutes. Between 35 and 45 minutes seems to be about average from prep to plate. Meals from Blue Apron and Plated tend to take longer – in some cases, over an hour.
Another reason Home Chef is currently my favorite meal delivery service is that you can cook most of their meals in about 40 minutes. They also tend to send some ingredients partially prepped (such as individual garlic cloves instead of an entire bulb) which saves time on prep. I've cooked a few Blue Apron meals that, while delicious, required 30 minutes of zesting and dicing before even lighting the stove.
Our favorite meal kit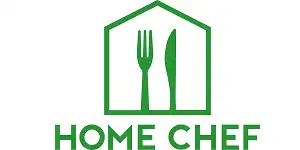 Home Chef
Rated #1 in customer satisfaction and our favorite meal delivery company.
Home Chef offers multiple meal choices each week with ample variety to meet dietary needs. While not the most adventurous or customizable meal box out there, Home Chef delivery fresh, quality ingredients and tasty recipes consistently.
Offer: Get 18 free meals (50% off your first 4 boxes)!
Pros:
Recipes are easiest to follow

Customize meals with your favorite protein

Super fresh ingredients, all measured out
Cons:
No vegan option (vegetarian only)
Choose Your Meals
Another perk? Home Chef lets you know how involved a meal will be to cook before you order. Most meals are listed as "Easy" or "Intermediate". Those are best for weeknights, although don't be discouraged from setting aside a weekend evening to tackle an "Advanced". You're sure to learn some new cooking techniques that will make the meal all-the-more memorable.
Save money on meal delivery with promotions and deals
As you consider your meal delivery options, a helpful tip is to check out the welcome coupons available. If you are interested in trying out this concept but aren't sure which company is right for you, it doesn't hurt to try out a few. Especially with the attractive coupons available.
Meal delivery services like Home Chef, Blue Apron, and HelloFresh are a novel way to cook delicious meals at home. Ordering your food won't usually be cheaper than strategic grocery shopping, but at $10 a meal, on average, it could easily be less expensive than eating out.
As far as convenience goes, meal delivery definitely takes some of the stress (and time) out of weekly meal planning and shopping. Just remember, you still need to cook the meals, and that takes time! Look to Home Chef or HelloFresh for the most straightforward recipes (and lowest cook times). I give Home Chef a special shout out because they do a little bit of the prep work for you, which I estimate saves 10 minutes or so each meal. EveryPlate and Blue Apron are great for adventurous eaters who have extra time to invest in the kitchen.
» Find out which option is best for you in our Meal Delivery Comparison article.