Before refinancing your student loans, use Money Under 30's calculator to make sure you're getting the best deal possible.
Refinancing a loan—consolidating two or more loans into a single private loan with its own terms and interest rate—can save you a ton of money. Once you sign up for a new loan, your existing loans are paid off and you make payments on the new loan instead.
Credible is a one-stop-shop for student loan refinancing rates – get your quotes in just minutes
In addition to simplifying the repayment process, refinancing reduces the total interest you'll pay over the life of the loan, shrinking your interest APR (annual percentage rate). You can combine both federal and private loans when you refinance.
Student Loan Refinancing calculator
How the calculator works
Comparing rate estimates side by side is helpful but it doesn't always show you the full picture, especially if you're juggling multiple interest rates and term options.
The calculator is designed to give you an objective glance at how each term and interest rate will affect your new loan.
Fields you enter
Current loans
Add the info for up to three current loans, including your balance, interest rate (2% to 9%), and monthly payment.
If you have more than three loans, enter the three with the highest balance. Or if two of your loans have similar interest rates, combine the balances and monthly payments into a single entry.
New loan
Term (years).

Lenders generally offer terms between five and 20 years.

Interest rate.

If you've seen estimates and know the interest rate you're likely to get, enter info accordingly. If you don't, compare your results with as many rates as possible. The sliding scale goes from 2% to 9% (the calculator doesn't let you choose between fixed and variable rates).
Your results
Monthly payment
Here's where you see your potential monthly payment based on the loan term you select. It may be more or less than what you're currently paying.
Keep this guideline in mind: your total debt payments (including any other payments you're making in addition to student loans) shouldn't exceed 40% of your monthly pre-tax income. Lenders look at your debt-to-income ratio when they're approving loans.
Months remaining
Here you'll see how much more quickly (or slowly) you'll pay off your loan if you refinance.
Total interest cost
This field shows how much interest you'll pay during the life of your current loan – it's okay if this number shocks you – and the interest you'll pay during the life of the refinanced loan. The difference will show you how much you can save over time.
Who should refinance their student loans?
Technically anyone with at least $5,000 in student debt, federal or private, can consider refinancing. But every borrower is different. Like most student loan options, refinancing is a better choice for some than for others.
You should strongly consider refinancing if:
You have a stable income and can afford to make monthly payments, and/or you have someone trustworthy who's willing to co-sign on the new loan.

You have good credit (a rating of 700 or above) and a strong credit history.

You have two or more private or non-federal loans.

Your loans, federal and private, add up to more than $10,000.

You have an APR of 6% or higher on your current loan.
How to refinance your loan
Compare multiple lenders
The first step is to shop for lenders. Essentially you're taking out a whole new loan, so you want to investigate options just like you did when you borrowed your original loans.
Look into banks, credit unions, and comparison marketplaces like Credible that work with a number of lenders. If you have special circumstances, seek out lenders who will accommodate you.
Every lender has different requirements for borrowers' credit scores and income, so look at those too.
Get rate estimates
Once you've found a few lenders that look promising, it's time to compare rates and see who can get you the best terms possible. You're not making a commitment yet; you may even decide you don't want to refinance after all.
Some lenders will estimate your rate before you apply. You'll submit some basic info on their website, like your total student loan debt, your income, and any other monthly payments you make like mortgage or car payments, to see if you meet the lender's eligibility requirements.
At this stage, lenders pull your credit for a soft credit check—one that doesn't affect your score. Browsing offers won't affect your score either. Other lenders may wait to show you a rate until after you've submitted a formal application.
Consider other factors beyond the numbers. Read reviews of the lender; are they generally easy to work with, or are borrowers frustrated? How's their customer service? How flexible are they if you need to make a change?
Pick a lender and loan terms
If you find a competitive lender it's time to negotiate loan terms like interest rate and repayment timeline.
When you compare rate offers you'll have different repayment terms to choose from, usually five, seven, 10, 15, or 20 years. Longer terms mean more overall interest but lower monthly payments.
You'll also see options for both fixed interest rates, which remain the same over the loan's life, and variable interest rates which rise and fall as the market changes.
Keep in mind a variable rate is smartest if you plan to pay off your loan quickly. Just because you lock in a competitive variable interest rate doesn't mean you'll always get that rate. If you need time to pay off the loan, a fixed interest rate is the best bet.
Fill out a formal application
Next, you'll officially apply for the loan. This does represent a commitment, similar to the application you signed when taking out your previous loan.
You need to complete this step even if the lender says you're pre-qualified based on preliminary info. Most lenders require identifying documents, proof of income, statements for your past loans including your full repayment history, and information for a co-signer if you have one. Your current lenders should have a record of your loan history available.
Before approving your application lenders will perform a hard credit check, one that does briefly affect your credit score.
Keep paying loans until you're approved
Expect the approval process to take two to three weeks. In the meantime keep making payments on your original loans until you've signed off on the new one. You'll generally have a three-day "rescission period" after accepting the loan where you can make a change if you need to.
Lenders to check out
Credible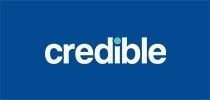 Credible is the one-stop-shop for comparing multiple refinancing lenders. Enter some financial info (you can estimate if you don't know the exact balances or interest rates on your loans) and Credible will get you quotes from up to 10 lenders in less than two minutes. The quotes are free and they won't affect your credit score.
Credible Credit Disclosure - To check the rates and terms you qualify for, Credible or our partner lender(s) conduct a soft credit pull that will not affect your credit score. However, when you apply for credit, your full credit report from one or more consumer reporting agencies will be requested, which is considered a hard credit pull and will affect your credit.


Credible's student refinance rate: starting at 3.99% APR (with AutoPay)* and 1.86% Var. APR (with AutoPay), See Terms*.
SoFi
SoFi stands out for their unbeatable interest rates. Though actual rates will vary based on the borrower, SoFi has been known to offer an APR as low as 3.899% on a fixed-rate loan and 2.80% on a variable rate loan. If your interest rate now is much higher, you have the potential for big savings.
SoFi does require borrowers to be employed (or have an offer of employment) and have a university degree from an accredited school. They don't use FICO credit scores, so applicants with less-than-perfect credit have a good shot at getting a loan if they meet other requirements.
Earnest
Earnest is one of the most flexible lenders on this list. You set your own monthly payment—a unique feature for a refinanced loan. They'll also work with you if your employment situation changes. And borrowers have the ability to skip one payment a year.
Earnest does have some caveats. Their minimum credit score for refinancing is 650 and they prefer applicants to have at least two months of expenses in savings.
Read more: