American Express cards are the Mercedes of credit cards. They're not cheap, nor are they easy to get – but boy are they nice…right?
Amex's stand out as having some of the best perks and rewards in the industry, but they are offset by high annual fees, high credit requirements, and a slightly lower merchant acceptance rate.
That's quite a list of drawbacks – especially the annual fee – but is it all worth it for the high rewards? Will the perks and points cover the cost of one of these cards, and then some? Or are you better off sticking with a Toyota than a Mercedes?
What makes Amex cards stand out?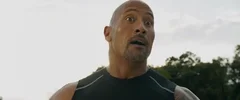 Generally speaking, Amex cards stand out from other credit cards in four ways. And like The Rock's character in Fast Five, I like my dessert first – so let's start with the good stuff.
Amex cards have industry-leading rewards
In a word, Amex rewards slap.
Not only will you earn crazy cash back with an Amex, but also some impressive sign-up bonuses, too.
Here are just a few examples:
The Blue Cash Preferred® Card
20% back on Amazon.com purchases within the first six months of card ownership.
$200 cash back after spending $3,000 in purchases within six months.
6% cash back at supermarkets and streaming services.
3% cash back on transit purchases.
75,000 Membership Rewards® Points for spending $4,000 within first six months of card ownership.
4x points at restaurants worldwide and U.S.-based supermarkets.
$120 Uber Cash.
The Platinum Card®
125,000 Membership Rewards® Points after spending $6,000 within first six months.
10x points on purchases at "Shop Small" (i.e. small businesses

on this map

) and restaurants worldwide.

5x points on flights.
5x points on prepaid hotels.
$200 Hotel Credit.
$200 Airline Fee Credit.
$200 Uber Cash.
$240 Digital Entertainment Credit.
$100 Global Entry or $85 TSA PreCheck®.
And more.
Even The Platinum Card®'s eye-watering $695 annual fee starts to make sense when you consider it comes with $1,400 in credits for Uber, Netflix, and more.
Now that we've eaten dessert, it's time for the cabbage, so to speak. What's the bad news?
They have higher credit requirements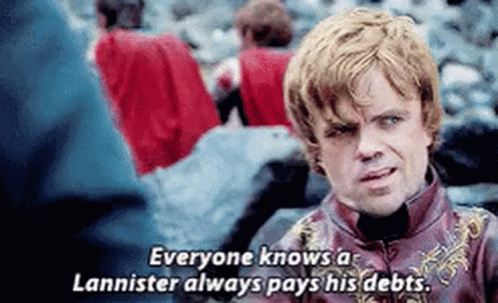 I'll just come out and say it – you'll need a 700+ credit score to have a good shot at getting approved for an Amex. That's because Amex wants to attract "Lannister types" – those who spend big but always pay their debts.
Most Amex cards charge an annual fee
Amex currently offers 17 rewards cards, and 11 of them have an annual fee attached.
For reference, the six "freebies" are:
The Blue Cash Everyday® Card.

The Cash Magnet® Card.

The Hilton Honors Card.

Blue from American Express®.

The Delta SkyMiles® Blue American Express Card.

The Amex EveryDay® Credit Card.
These cards are OK. They compete with other no-fee cards on rewards, but lose ground on perks, merchant acceptance, and required credit.
Amex's no-fee cards, then, are like a salad in a steakhouse; they're perfectly fine, but they're not why we're here.
Instead, we're here for the prime chops. Amex's paid cards are highly compelling, but they're definitely not cheap, with annual fees ranging from $95 to $695.
Regardless of how tasty the steak is, the eye-popping bill is an undeniable drawback.
The acceptance rate is better, but still lacking
Nothing deflates an Amex holder's day faster than the following phrase:
"Sorry – Visa and Mastercard only."
Poof. All those potential reward points, gone.
Historically, merchants have refused Amex's because of high merchant fees. In 2017, Visa and Mastercard charged an average of 2.12% compared to Amex's 2.36%.
0.24% may not seem like much, but when you're operating on razor-thin margins, it adds up. That's why, until very recently, only 3.7 million out of 10.6 million U.S. merchants accepted Amex.
Since then the acceptance rate among U.S. merchants has gotten much better – from 35% to 99% in just a few years. However, Amex still struggles internationally. According to a 2020 Nilson report, while Visa and Mastercard are now accepted by over 70 million merchants globally, only 44.2 million of them accept Amex.
It's ironic, then, that Amex cards offer the industry's best travel rewards – but there's a 37% chance you can't use them when you land.
Are Amex rewards worth the annual fee?
It depends!
If there's an Amex that clearly fits your existing spending habits and lifestyle, you'll almost certainly end up using it enough to clear the annual fee and earn serious rewards.
Here's a quick summary of who is (and isn't) a fit for an Amex card:
Amex cards are a good fit for:
Big spenders.

Delta Frequent Fliers.

Hilton Honors or Marriott Rewards members.
Amex cards are not a good fit for:
Frugal spenders.

Credit-builders.

Balance transfers.
Which Amex is right for you?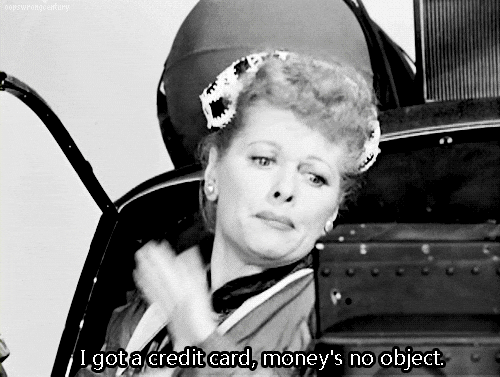 As hinted above, the key to picking the right Amex, and rewards card in general, is to find the card that fits your existing lifestyle and spending habits. 
I emphasize existing because you don't want to make the same mistake I did – I got a card in my early 20s that fit my aspirational lifestyle – not the one I was already leading. This led to me losing $75 on the card in Year One, and worse, overspending in Year Two to justify having it.
Don't be like me!
Don't get a rewards card that encourages unplanned or out-of-budget spending – instead, get a rewards card that gives you 3x, 6x, even 10x points back on stuff you're already spending money on.
The rewards card should fit the lifestyle, not the other way around.
Examine your existing budget and spending habits
As you probably surmised from my mini-lecture above, the first step in determining if an Amex is right for you is to get a clearer picture of your existing spending habits.
If you use a budgeting tool, take a look at your spending summary for the past few months. If you prefer to budget more manually, pull up your current credit card statement as a substitute.
Now, what common credit card rewards categories are you spending the most in?
Flights?

Hotels?

Groceries?

Amazon purchases?
Making a list of your top three spending categories will help you choose the right Amex card in the next step.
Find the right Amex for you
Next, take a look at Amex's current stable of rewards cards and spend a good 15 seconds studying each one's sign-up bonus and rewards.
The travel rewards cards will be the easiest to filter out
Do you fly Delta once a month? The Delta SkyMiles® Gold American Express Card might be a fit. Do you fly Delta every week? You'll almost certainly get value out of the Delta SkyMiles® Platinum American Express Card.
The same applies to the Hilton and Marriott cards. If you already frequent those hotel chains, the points and perks will justify the annual fee almost immediately.
If the travel cards aren't a fit, that leaves the more general rewards cards
Do you spend a lot on groceries and streaming services? The Blue Cash Preferred® Card might be a fit.
Do you take Ubers frequently and could you benefit from 0% APR for 12 months? Maybe the American Express® Gold Card may be your literal golden ticket.
…or you might prefer The Platinum Card®
Finally, you might be considering the "S-Class" of the Amex lineup – The Platinum Card®. Despite having the highest fee of any Amex card, The Platinum Card® may actually be the best value – if you're already spending big money on flights, hotels, Uber, SiriusXM®, etc.
If you're not sure if you'll be able to justify this or any other Amex's high annual fee, let's move onto Step 3 and do some math.
Calculate what you'll need to spend to cover the annual fee
Let's say you're considering the Blue Cash Preferred® Card, but you're not sure if you'll spend enough to justify the $95 annual fee.
Thanks to sign-up bonuses, you'll have no trouble justifying your fee in Year One. It's Year Two you have to think about.
So, to determine how much you'll need to spend to cover the fee in Year Two, use this simple equation:
Annual fee / percentage cash back rewards
For example, the Blue Cash Preferred® Card has a $95 annual fee and 6% cash back on supermarkets and streaming – among others, but for simplicity's sake, we'll focus on the biggest rewards categories:
$95 / 0.06 = $1,650
You'll have to spend $1,650 within the 6% cash back categories to cover your annual fee.
Mind you, this is just a break-even point – you'll have to spend another $1,650, or $3,300 total, to catch up to what you would have earned with a no-fee, 3% cash back card. So if you spend less than $3,300 annually in these categories, a no-fee card is probably a safer bet.
Amex cards are the Mercedes of credit cards – expensive, but feature-rich. They're not for everyone – many won't use them enough to justify the high annual fees. But those whose lifestyle and spending habits already justify the addition of an Amex are in for a treat.