The Capital One 360 Performance Savings Account is an online high yield savings account from Capital One that current pays 4.30% APY as of August 18, 2023 (see bank's website to confirm latest rate).
I used my Capital One 360 account for over a decade and, overall, been extremely pleased with the account's ease of use, security, and customer service. A few years ago I switched to a Barlcay's Online Saving account because it started paying a slightly higher interest rate. While the Capital One 360 Performance Savings Account consistently pays a competitive interest rate, some of the best high yield savings accounts currently pay more.
Capital One 360 Savings pros & cons
Pros
Saving is easy — Open up to 25 accounts to save separately for different financial goals.
High APY — While it doesn't always have the absolute highest APY out there, it's considerably higher than traditional brick-and-mortar banks.
Easily link accounts — It's easy to transfer money between your Capital One savings and checking accounts.
No account minimums — You can open an account with $1 if you want, and the same APY applies to all balance levels.
Cons
Not the absolute highest APY — While the Capital One 360 is a personal favorite, there are usually other savings accounts that offer marginally higher APYs.
Limited branch access — Full-service Capital One branches can be found in only eight states + D.C.
What is Capital One 360?
Capital One 360 is a suite of products — savings and checking accounts, CDs, and more — from the giant financial services company Capital One. The 360 products are designed as mostly online or online-only accounts. You can open a Performance Savings Account as a stand-alone account, or use it with other products in the Capital One 360 suite.
Capital One has ATMs all over the place, but a limited number of full-service branches. Many of the bank's branches are in Washington, D.C., with other locations in:
Connecticut

Delaware

Louisiana

Maryland

New Jersey

New York

Texas

Virginia
If the limited access to brick-and-mortar branches gives you pause, think about the last time you actually went into a physical banking branch to deposit or withdraw money. For most of us, it's probably been a long time.
How the Capital One 360 Performance Savings Account works
Capital One 360 functions much like your traditional, brick-and-mortar bank does. The only major difference is how you access your account and your money.
Online banking
Given Capital One's limited network of branches, you'll likely access your account through Cap One's website or an app on your smartphone.
The only other significant difference with traditional banks is how you deposit physical checks. To deposit a check with Capital One 360 you just take out your phone and snap a picture of both sides of the check. That's it.
Goal-oriented saving
One feature I love is the ability to set up multiple accounts on the fly — perfect for compartmentalizing your savings for different goals (e.g., your emergency fund or down payment fund).
You can open up to 25 individual savings accounts and automate your savings, helping you define and track financial goals. There are no fees for having multiple accounts, and it makes it easier to organize your financial future.
Easily link to a checking account and credit cards
You can also open a linked free, interest-bearing Capital One 360 checking account that includes mobile check deposit, a debit card, and thousands of free ATMs nationwide.
Making payments is easy, and it gives me a quick snapshot of my balance. I can also quickly go into my credit card account if I need to, jumping seamlessly from my savings account.
If you already use Capital One credit cards, which are, in my opinion, some of the best, it's easy to manage all of your accounts in one place and make payments from your 360 accounts.
Convenient customer experience
Capital One 360 offers some of the most convenient and friendly banking I've experienced via web and mobile app. I've rarely needed it, but contacting a live Capital One 360 customer service rep has always been a fast and pleasant experience, too.
Their phone support is available from 8 a.m. to 8 p.m., which is better than most online banks.
Pricing details
The Capital One 360 Performance Savings Account doesn't charge typical banking fees (like a monthly maintenance fee), and there is no minimum deposit requirement to open an account. 
How much interest does Capital One pay?
The Capital One 360 Performance Savings Account has a 4.30% APY as of August 18, 2023 (see bank's website to confirm latest rate). 
According to the global consulting firm McKinsey & Company, "branches are expensive, accounting for half of operating costs at some banks." This includes line items like rent and land, utilities, and paying staff to operate the branch. Since Capital One saves on the costs they would normally pay to maintain tons of bank branches, they can pay out higher rates on their savings accounts.
Who Is the Capital One 360 Performance Savings Account for?
Anyone Who Wants to Do Their Banking Online
Capital One 360 caters to those who don't mind doing most of their banking online. If you are comfortable speaking to customer service from your home and making mobile deposits via Cap One's app, this should be fine for you.
Anyone Who Wants Multiple Accounts
Having the ability to open up to 25 savings accounts, all with different names and goals tagged to them, makes saving money a well-organized experience
Plus, you always know where your money is at and what it's intended to be used for.
Alternatives to Capital One 360 Savings
While the Capital One 360 Performance Savings Account offers great returns, it's not the only high-yield savings option out there. Below, I'll compare a few of my other favorite savings accounts.
| Issuer | APY | Minimum Account Balance | Monthly Fees |
| --- | --- | --- | --- |
| Capital One 360 Performance Savings Account | 4.30% | $0 | None |
| Barclays Online Savings Account | 4.35% | $0 | None |
| Discover Online Savings Account | 4.30% | $0 | None |
Our Pick
Barclays Online Savings Account
Barclays is a large international bank with headquarters in London that has offered a U.S. savings account with a consistently competitive interest rate for years.
You can deposit checks online, transfer money to and from your account easily through their mobile savings app, and make unlimited transfers. Barclays doesn't have ATMs in the United States, so it's best for long-term savers who can just let the interest grow.
Pros:
4.35% APY

No minimum balance

No annual or maintenance fees
Cons:
No fee-free ATM network in United States
Open An Account
Right now my favorite alternative to the Capital One 360 Performance Savings Account is the Barclays Online Savings account.
Currently Barclays offers 4.35% to Cap One's 4.30%. Barclays often edges Capital One out by just a bit which, on that occasion, may seem like a pretty minuscule difference, but it adds up over time.
---
Also Great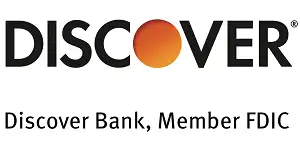 Discover Online Savings Account
Discover is a large, nationwide financial services company offering savings accounts, checking and credit card products.
Some banks limit savings accounts to 6 withdrawals per month, but not Discover, so you can deposit and withdraw from savings as much as you need.
Pros:
4.30% APY

No minimum balance requirement

No fees for most transactions
Cons:
Service charge for outgoing wire transfers
Open an Account
Discover's Online Savings Account offers a 4.30% APY, with no minimum deposit or monthly maintenance fee.
Their mobile app is especially easy to use, and you'll have access to Discover's award-winning customer service.
How to Open a Capital One 360 account
You can open and access a 360 account 24/7 via the Capital One website, their handy mobile app, or over the phone by calling 1-888-464-7868.
Capital One wants a broad estimate of your income and employment status. There's no need to verify income with pay stubs or other documents; your self-reported estimate is fine.
You don't have to add money to your account right away, but it's not considered "open" until you do. Capital One requires you to fund the account within 60 days.
The easiest way to add money is to link an external checking account — or a Capital One checking account, if you have one — and electronically transfer funds.
How to Fund a Capital One 360 Account
How to Deposit Cash Into Capital One 360
Your opening deposit needs to be from a personal checking account (not a savings or money market account). Electronic transfer is easiest, but you can also write a check from a linked account.
Capital One walks you through the basics of entering routing and account numbers. There's no minimum amount you need to transfer as an opening deposit; you can start with just $1 or $5.
Once you've made your initial deposit, you can make future deposits in cash, with checks (Capital One has a simple mobile deposit process), or through wire transfer.
How to Transfer Money to Capital One 360
If you're opening Performance Savings, the checking account you use for your first deposit will stay linked to your savings account. That way you're set up to transfer funds easily between accounts, with no transfer fees. You can link up to three checking accounts to your savings.
The bank encourages customers to opt into automatic transfers, which move a specific amount from checking into savings on a regular basis.
What Is the Deposit Limit for Capital One 360?
One-time cash deposits are limited to $5,000 each. Check deposits at ATMs are limited to a daily total of $999,999.99, and daily deposit limits (total) go up to $5 million.
FAQs
How Do I Refer a Friend to Capital One 360?
Capital One gives you a personal referral link on your account summary page — the first page you see when you sign into your account. A drop-down menu gives you the option to refer a friend.
How to Close a Capital One 360 Account
You can close your Capital One 360 account online or by phone, but not through the mobile app.
When you log into your account, select the "Close Account" option from the "I want to…" menu. You can cancel by phone if you call 1-800-227-4825 (from 8 a.m. to 11 p.m. EST); a representative will walk you through the process.
Summary
The Capital One 360 Performance Savings Account offers a great APY, especially compared to traditional brick-and-mortar banks. They also have some select physical locations for those who prefer the best of both worlds.
But what makes the account truly special is the fact that you can have up to 25 savings sub-accounts, making saving for multiple goals incredibly easy.
Read more: Best High-Yield Savings Accounts Compared