Once upon a time, banks used toasters to attract customers. Believe it or not, that's all the incentive many customers needed when on the fence between banks — the thought of walking out the door with a handy appliance you could put on your counter.
The days of free toasters are behind us — banks have upped the ante considerably as the finance market has spent decades crescendoing into an era of sign-on bonuses worth hundreds of dollars. Promotions like these are a great way to put some extra money into your new bank account.
But an intro offer isn't the only reason to choose one bank over another. It's important to look at all the features a bank offers to make sure your money is in good hands.
Let's take a look at some of the current best savings account offers.
Overview: Best Savings Account Promotions
Best overall: Discover Online Savings Account
Best for a high bonus: SoFi Checking and Savings
Best for an easy bonus: Alliant Credit Union Ultimate Opportunity Savings Account
Best for travel rewards: Bask Mileage Savings Account
Discover Online Savings Account: Best Overall
Minimum deposit: $0
Fees: $0
APY: 4.30%
Unique features: "Quick View" app feature allows you to view your account balance without logging in; Early Pay lets you get ACH transfers up to two days early.
Also Great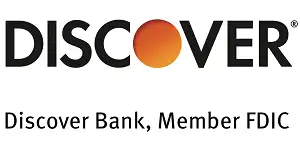 Discover Online Savings Account
Discover is a large, nationwide financial services company offering savings accounts, checking and credit card products.
Some banks limit savings accounts to 6 withdrawals per month, but not Discover, so you can deposit and withdraw from savings as much as you need.
Pros:
4.30% APY

No minimum balance requirement

No fees for most transactions
Cons:
Service charge for outgoing wire transfers
Open an Account
Discover's online savings account brings to the table one of the highest returns of any U.S. bank. It's also remarkably fee-free. You won't be charged for:
Monthly maintenance
Official bank checks (even expedited delivery)
Deposited items returned
Excessive withdrawal fees (up to six per calendar month)
Stop payment orders
Insufficient funds
An account closure
Discover is mainstream and familiar. Coupled with its customer-friendly policies, it's likely the best bet for most of us who are looking for a straightforward high-yield savings account. Just note that you'll need a significant chunk of savings to unlock the promotional cash bonuses associated with the account.
Read more: Our Review of the Discover Online Savings Account
---
SoFi Checking and Savings: Best for a High Bonus
Minimum deposit: $0
Fees: $0
APY: 0.50% on checking, up to 4.40% on savings
Promo: Up to $250: $50 bonus cash when you deposit between $1,000 and $4,999, or $250 bonus cash when you deposit at least $5,000
Unique features: Receive your paycheck up to two days early.
SoFi's current promotion gives you the opportunity to earn up to a $250 bonus by depositing $5,000 during a 25-day evaluation period. In other words, when your first direct deposit hits your account, your clock starts ticking to reach $5,000.
There's one (potentially minor) caveat surrounding this account: depositing cash will cost you. If the nature of your job is getting paid in cash, perhaps as a restaurant server, you could find yourself paying up to $4.95 at a Green Dot retail location just for the privilege of putting your own money in your account.
---
Alliant Credit Union Ultimate Opportunity Savings Account: Best for an Easy Bonus
Minimum deposit: $100 within 30 days of account opening to get the bonus
Fees: $0
APY: 2.00%
Promo: $100 bonus with a deposit of at least $100 in your account every month for 12 consecutive months (12-month period begins upon your first deposit/transfer).
Unique features: Create up to 19 sub-accounts.
A $100 promotional bonus for opening a savings account isn't unheard-of — in fact, it's sort of middle-of-the-road historically. However, you won't have to deposit thousands of dollars to achieve Alliant Credit Union's bonus. If we're looking purely at the effort it takes to achieve this bonus, it's hard to beat.
The only "difficult" part may be that you'll have to wait a year before you see the bonus. You'll have to deposit at least $100 into the account every single month for 12 months. You can withdraw as you please (your only requirement is to maintain a daily balance of at least $100), but you will need $1,200 in your account by the end of the 12-month period or you won't qualify for the promotion.
This is a good savings account if you've got multiple goals you're trying to meet or you're very meticulous in separating your savings into groups. With the ability to separate your savings into 19 different sub-accounts, this can be helpful if you're the kind of person who likes visuals such as car repairs, home repairs, spontaneity fund, emergency fund, etc.
One minor note: to keep this savings account truly free, you'll need to opt into e-statements. Paper statements cost $1 each.
---
Bask Mileage Savings Account: Best for Travel Rewards
Minimum deposit: $0
Fees: $0
Unique features: Gives you the option to earn interest in the form of American Airlines miles instead of cash.
Bask Bank is altogether unique. You can earn an extremely competitive APY on your savings account balance. Or, you can opt to earn American Airlines miles instead.
The value you receive from American Airlines miles depends on how you spend them. If you're wise about it, you could easily net an exponentially better return than any other high-yield savings account on the planet.
Bask Bank is offering American Airlines AAdvantage® bonus miles to new and existing Bask Mileage Savings Account customers as a promotion when you make a new deposit and maintain the new deposit balance for a noted amount of consecutive calendar days.
One foible of Bask Bank is its complete disregard to even acknowledge the existence of ATMs. It doesn't even offer an ATM card at all — so to access your money, you'll have to transfer it to another bank.
Read more: The Best Rewards Points and Miles for Air Travel Savings
How to Choose the Right Savings Account Promotion for You
Banks want your business. To stay competitive, they'll find ways to attract customers. While other businesses can discount their products or services, banks can essentially just waive fees and offer higher-than-average APY.
That's not as enticing as a big number. For this reason, financial institutions will use a savings account bonus to convince new customers to give them a try. You'll typically find they range from $100 to a few hundred dollars (though we've seen absolute monsters in the past — like $500+).
But dollar value isn't the only factor to consider when signing up for an account bonus. In compiling this list, our top priorities were:
Value of the promotion
Effort required to earn the promotion
Ongoing benefits, namely APY
If you're ready to move your money, you'll also want to look for specific features in a bank account, like fees, interest rates, and any cash back rewards programs.
When considering offers, here are some things to keep in mind:
Requirements
You're probably tempted to look at the amount of cash you'll get, first and foremost. But there's something more important than that. Look at what each bank requires you to do before you can receive the money.
Some offers are limited to those with $10,000 or $15,000 to deposit, for instance, while others require you to make a minimum number of deposits each month. Don't bother going for an ultra-lucrative deal if you know you can't meet the requirements!
Account Features
Cash is only the start. The best gifts are the ones that keep on giving, year after year. Pay attention to the features that will both save you money and make it easier to save.
Perks like high returns on interest and waived ATM fees can add up over time, bringing you far more than you made on your sign-up bonus.
Ease of Access
The internet has made online banking easy, but you'll still want to make sure you can manage your money in the way you find most comfortable.
Does the mobile app have all the features you need? Can you deposit checks remotely? If you ever need cash, how easily can you access your savings account balance?
With so many savings options, you can easily shop around and find the bank that has everything you need. Promotions and deals just serve to introduce you to a bank that likely has a host of other benefits. Thoroughly research what you'll be getting long after you make your first deposit to make sure you'll have your money in the right place.
And remember that bonuses usually have expiration dates. Keep an eye out for the latest deals and offers, as they'll likely change every few months.