A high-yield savings account is an important part of any personal finance toolkit — a place to stash your emergency fund, save for a down payment on a house, or collect your pennies for a new car or vacation. I use my high-yield savings account for my rainy day fund, as well as to save up for Christmas travel and other predictable but non-standard expenses.
If you've been putting off opening a savings account — or it's time to trade in your current savings account for a better one — consider the Discover Online Savings Account, where you can earn 4.30% APY.
Also Great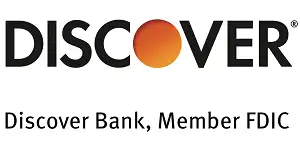 Discover Online Savings Account
Discover is a large, nationwide financial services company offering savings accounts, checking and credit card products.
Some banks limit savings accounts to 6 withdrawals per month, but not Discover, so you can deposit and withdraw from savings as much as you need.
Pros:
4.30% APY

No minimum balance requirement

No fees for most transactions
Cons:
Service charge for outgoing wire transfers
Open an Account
Discover Online Savings overview
Banking online has gone from a convenience to practically a necessity. I can't remember the last time I actually crossed the threshold of a brick-and-mortar bank. There's rarely a need any longer.
Discover knows this — and it offers a completely digital experience. In fact, Discover doesn't even have physical branches. There's no need for them with such a customer-friendly platform via both its mobile app and its website.
Here are some important elements of a Discover Online Savings Account:
4.30% interest is compounded daily and applied monthly
No monthly fees
No insufficient funds fees
No minimum balance required to open account
6 qualified withdrawals per month
The award-winning customer service you would expect from Discover
Pros & cons of Discover Online Savings
Pros
Extremely generous APY — Discover will give you 4.30% annual percentage yield of your savings account balance. Other popular banks offer as little as 0.01% APY.
No fees — You won't be charged monthly fees for things like a low balance or operational costs. Discover won't ding you for insufficient funds, either. And there's no minimum deposit when first opening your account.
Backed by FDIC — You're covered for up to $250,000 per depositor.
Cons
No physical locations — Discover doesn't have bank branches, but it offers you hundreds of thousands of ATM locations (60,000 of which are surcharge-free). If you prefer to deposit your money by handing it to a teller, this isn't the bank for you.
No cash or check deposits — You can't deposit cash or checks into a Discover-compatible ATM. You can only withdraw cash — and deposit checks via the mobile app.
In-depth review
Annual percentage yield
Annual percentage yield (APY) is what the bank pays you for keeping your money with them.
Per the FDIC, the average savings account APY is around 0.13%. The Discover Online Savings Account offers a significantly higher 4.30% APY. In other words, if you were to keep $10,000 in your account for one year, you could earn $170 in interest back. This feature alone is one of the biggest reasons to open a savings account with Discover.
However, just because Discover's APY trounces competitors such as Chase, Citi, and Bank of America, you can still find better rates with a bit of searching — some of which exceed a 2% return.
Free ATM withdrawals
When you open a Discover Cashback Debit card with your savings account, you'll have access to more than 415,000 ATMs. That's an absurd amount — though not all of them are free to use. You'll have access to 60,000 ATMs that won't slap a fee onto your transaction.
No fees
Discover prides itself on its lack of fees that other banks often charge. For example, you won't be charged for:
Monthly maintenance (sometimes incurred when you've got only a small amount of money in your savings account)
Official bank checks, including expedited delivery
Deposited item returned
Excessive withdrawal fee (up to six per calendar month)
Stop payment orders
Insufficient funds
Account closure
In other words, Discover won't nickel-and-dime you just for the privilege of letting them store your money for you. This is an important attribute of a bank.
Mobile app
The Discover mobile app is simple to use and has a couple nifty features worth mentioning:
Ease of use — You can set up the app to require a password each time you log in, or you can enable face recognition or touch ID. You can even activate "Quick View," which allows you to check your balance without logging in.
Mobile check deposits — You can deposit checks by taking a picture of them and submitting the pictures through the app.
24/7 customer service
One reason you may be disenchanted with other banks is the fact that many have strict operating hours. If you need to talk to a human being, you may have to wait until the next morning. Discover has customer service around the clock at 800-347-7000.
How to open a Discover Online Savings Account
To open a Discover Online Savings Account, you can click on the orange "Open Account" button at the top of this page.
Before you begin your application, Discover will ask you if you're already a Discover customer. If you've already got a credit card, checking account, or other affiliation with Discover, it will expedite the process for you by automatically entering the information it's already got on you. If you're new to Discover, you'll have to enter details such as your name, date of birth, Social Security number, mother's maiden name, etc.
It's wise to look around for a promo code that you can enter while opening your account for the ability to earn bonus cash back after meeting various requirements.
Who should use a Discover Online Savings Account?
If you feel comfortable doing the entirety of your banking online, the Discover Online Savings Account is one of your better options.
Some people still feel that banking online is more susceptible to hackers, but the truth of the matter is your information is online whether you yourself bank online or not.
Also, if you plan to park a large dollar amount in a savings account, you'll benefit from Discover's sky-high APY.
Who shouldn't use a Discover Online Savings Account?
If you'd prefer to visit bank branches to do your business, this is not the bank for you.
Also, if you don't have much savings to speak of, don't get too distracted by Discover's high APY. It may be better to choose an account with features that appeal to you.
The competition
Discover Online Savings Account vs CIT Bank Bank Platinum Savings Account
APY: Up to 5.05%
Monthly fees: None
Minimum opening deposit: $100
With the CIT Bank Platinum Savings, you won't find any account opening or maintenance fees (though you must have a minimum deposit of $100 to open an account).
Best for $5,000 or more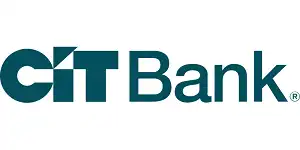 CIT Bank Platinum Savings Account
With no account opening or monthly service fees, the CIT Platinum Savings Account offers a high interest rate on balances of $5,000 or more with a minimum of $100 to open an account. See site for details.
Pros:
Up to 5.05% APY

No monthly service fees

Fast account opening
Cons:
High minimum balance required to earn top rate
Open an Account
The CIT Bank Platinum Savings offers one of the nation's top rates of up to 5.05% APY on balances of $5,000 or more. Balances less than $5,000 earn a much lower 0.25% APY, so this account is highly recommended for those that can meet that minimum balance to earn the highest APY. See site for details.
Open a CIT Bank Platinum Savings account.
Summary
The Discover Online Savings Account is hard (but not impossible) to beat when it comes to the annual percentage yield you'll receive for your money. That is to say, letting your savings sit in this account is one of the best ways to make your money work for you — provided you haven't got ample stock market savvy.
Discover is very customer-friendly, and won't charge you for little things like monthly account maintenance fees and overdraft fees. It's one of the best savings accounts on the market.