Online banking has made it easy to pay bills, transfer funds, and watch your bank balance. But if you're like me, you have your money in more than one place, whether it's an investment account, a retirement account issued by your employer, or that CD you renew every time it expires. It can be difficult to keep track of all of your financial accounts.
That's where MoneyPatrol comes in. Today, I'll give you my experience using MoneyPatrol and explain how it's helped me take control of my finances.
What is MoneyPatrol?
MoneyPatrol has helped me pull everything together in one place. You just link your various accounts to the app by providing your sign-in information and answering any security questions you have set on those accounts. You'll then be able to monitor your finances in one place.
But what's best about MoneyPatrol is the budgeting feature. Instead of creating a budget and manually checking it against your expenses, it's all in one place. You input how much you're allowing yourself to spend and MoneyPatrol keeps an eye on it for you. If you see you're going over in some areas, you can adjust moving forward.
How does MoneyPatrol work?
To get started with MoneyPatrol, you'll need to provide an email address and cell phone number. MoneyPatrol will send a verification code to both the email address and cell phone number you provide, and you'll have to verify both to proceed.
Once you've been verified, you'll be invited to link to your financial accounts. The process was fairly easy. Just choose your lender, input your username and password, answer a security question, and you're connected.
You can see your accounts in an Account Details dashboard, but you won't be able to get further information until you input a credit card. If you cancel within the first 15 days, your card won't be charged, so you'll have a little time to try the site out.
Once you've joined, you'll be redirected to a dashboard that provides an overview of your finances, including recent transactions, spending trends, and your current balances for every connected account.
In the dashboard, you can also see trends, represented as charts and graphs. You can adjust the date to see your spending for specific timeframes.
But I found one of the most useful visuals on the dashboard was the calendar view. This showed where my money went during the month, represented by day. This can help you get a better idea of your spending habits.
The dashboard is the entry point for the app, but I found that the key to making MoneyPatrol work for me was to use the other tools, including setting a budget.
Pricing for MoneyPatrol
MoneyPatrol gives you a 15-day free trial, at the end of which your account will be charged. You'll have to input your payment information before you can try out the app's features, but your card won't be charged.
After your 15-day trial, you'll be charged $59.99 for a year's membership, which is $4.99 a month. You can cancel your subscription at any time.
MoneyPatrol features
There are a few other budgeting apps that automatically track your financial accounts. Here are some things that make MoneyPatrol stand out.
Visual dashboard
Using a combination of lists, charts, and graphs, MoneyPatrol makes it easy to monitor your spending each month. The main dashboard even has a news ticker that offers alerts about your balance and spending.
Trend monitoring
Using artificial intelligence, MoneyPatrol watches your activity and sets up alerts and suggestions based on the information. Over time, as the technology gathers more information about your behaviors, it will better be able to issue alerts when it sees anomalies.
Web and app access
You can access your dashboard via the web or the MoneyPatrol app, which is available for both Android and iOS devices. This allows you to keep an eye on all your accounts wherever you are.
Alerts and notifications
By default, you'll be signed up to receive both text and email alerts when suspicious activity is detected. I turned off the email alerts to avoid getting duplicate notifications. I'm more likely to see a text alert than an email alert.
Budget setting and monitoring
MoneyPatrol's budgeting feature allows you to set a spending projection for each expense. Since your spending is monitored, the platform will know when you exceed that budget. I can see at a glance where I spent too much and either increase next month's projection or reduce my spending.
Spending calendar
The calendar interface shows you each of your expenses every day. This shows how well I stick to my budget throughout the month and helps me quickly find ways I can make cutbacks.
Bill reminders
I rarely use this feature since most of my bills are auto-drafted from my bank account. But there are a few creditors who require that I pay manually. Now that I'm using MoneyPatrol, I can set up reminders to ensure I don't forget to pay those bills.
My experience using MoneyPatrol
My favorite part of MoneyPatrol was the budgeting feature. I could easily go in and set a budget, which now gives me a goal I can work toward monthly.
Best of all, MoneyPatrol works with me to ensure I reach that goal. To get started, I just clicked "Budget" at the top of the page, where it invited me to get started.
I then was prompted to choose the category, a frequency, and the amount I'm limiting myself to during that time. 
Then I just added a merchant.
Now, when I look at my budget, I can easily see how much I spent versus my set budget and either increase my budget moving forward or reduce my spending. Over time, I've found this has given me an ongoing awareness of what my expenses are that helps me even when I'm not interacting with the app.
By default, my account was set up to send text alerts and email alerts for daily cash flow, credit card payments, bill reminders, and more. I found it best to turn one of these off. It won't let you turn both off.
Once everything is set up, you don't have to do anything. Simply spend as you always would and regularly check in with MoneyPatrol, either via their online or smartphone app, and monitor your finances. 
Who is MoneyPatrol best for?
Savvy spenders
I strive to be the type of person who closely monitors my finances and finds ways to save more and spend less. MoneyPatrol automates so much of the process, it cuts down on the work, making it easier for those who want to keep an eye on our money.
Investors
If you have any investment accounts, you can link to those, as well, and monitor your stocks, IRA, 401(k), or any other account in one place.
Student loan holders
Tracking student loan debt can be challenging, but MoneyPatrol combines it with your other accounts to let you monitor it in one place. You can then view your monthly payments, minimum balances, interest, and other loan features on an ongoing basis.
Who shouldn't use MoneyPatrol?
Those with minimal accounts
One of the biggest benefits you'll get from MoneyPatrol is the ability to track everything in one place. If you only have one bank account, you won't enjoy these benefits. Chances are, though, you at least have two separate financial logins, even if one is your primary bank account and the other is for your student loans.
Those who don't want financial organization
The truth is, some people simply don't want to think about their finances. If you won't at least occasionally check your MoneyPatrol account, you probably won't get the most out of the service.
Pros
15-day trial — You'll have 15 days to try all of MoneyPatrol's features before you're charged.
Visual dashboard — You'll get a dashboard packed with tools to give you easy oversight of your finances, including charts and graphs.
Cancel at any time — Even if you use MoneyPatrol beyond the first two weeks, you can cancel at any time without penalty.
Cons
Annual fee — There is an annual fee for this service.
Initial setup required — To get your budget and tracking working, you'll have to do a little extra work, including tagging entries and adding custom categories.
The competition
There are several financial monitoring apps like MoneyPatrol. Here are a couple of others worth considering.
| Company | Cost | Minimum requirement | Features |
| --- | --- | --- | --- |
| MoneyPatrol | $59 a year | None | Automated financial overview, budget setting and monitoring, account alerts |
| PocketSmith | Free for Basic; three tiers of paid plans | N/A | Budgeting and account monitoring |
| Empower | 0.49% to 0.89% of managed assets | $100,000 in investment assets | Personal financial advice |
MoneyPatrol vs PocketSmith
If you've always wanted a personal financial advisor, PocketSmith may be just the tool you need. The app monitors your financial accounts to help you learn more about your spending so that you can improve your budgeting.
PocketSmith
PocketSmith is an app that acts somewhat like a financial personal assistant. It helps you manage and organize your expenses in a way that allows you to understand your complete financial picture.
You can understand where you spend and then create a financial plan to better organize your spending.
Offer: Use our link for a coupon to get 50% off a monthly subscription for the first two months!
Pros:
Excellent budgeting features

Comprehensive financial dashboard

Links with multiple accounts
Sign Up Now
When you're ready to create a budget, PocketSmith helps with that, as well. You can create daily, weekly, or monthly budgets and see upcoming bill due dates on a calendar. Forecasting lets you see how your spending behaviors today affect your future.
» MORE: Sign up for PocketSmith or read our full PocketSmith review.
---
MoneyPatrol vs Empower
Empower, known prior as Personal Capital, is geared toward investors, providing a dashboard that lets you track all your investments in one place. Membership includes one-on-one help from expert advisors who will take a look at your financial goals, assess your risk comfort levels, and build a portfolio that performs for you.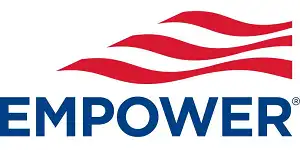 Empower
Empower is a hybrid digital wealth management company and finance app. In addition to paid investment management and advisory services, it offers a number of useful free tools to help with everything from net worth tracking to saving and retirement planning.
Pros:
Easy-to-use app

Great security, including two-factor authentication

App is completely free to use
Cons:
Wealth management fees can be hefty

May be subject to upsells
Sign Up Today
Empower Personal Wealth, LLC ("EPW") compensates Webpals Systems S. C LTD for new leads. Webpals Systems S. C LTD is not an investment client of Personal Capital Advisors Corporation or Empower Advisory Group, LLC. | Personal Capital is now Empower.
For budgeting, though, you'll find you get better results with MoneyPatrol. Empower focuses on helping you save for the future through investments versus managing your daily spend.
» MORE: Sign up for Empower or read our full Empower review.
Summary
MoneyPatrol equips you with the information you need to improve your finances. You can set a budget and let MoneyPatrol's technology do the rest.
Since it's monitoring your accounts automatically, you don't have to do any extra work to ensure your spending is on track. At a glance, you can see where your money is going, how far you went over budget, and what you need to do to improve. This type of tool can be a huge benefit as you try to spend less and save more.