It's important to have financial goals. But it can be difficult to see how your money management habits are affecting your goals without looking at a big collection of accounts where your money is stored.
Simplifi by Quicken offers a new way to keep up with all of your money in one easy-to-use interface.  You won't have to spend time bopping from account to account just to see where your finances stand. Instead, you can log into Simplifi to see the big picture at a moment's notice. Plus, the app can help you manage smaller money tasks that impact your day-to-day spending.
Let's take a closer look at what Simplifi has to offer. Then you can decide for yourself whether or not this money management app is a good fit for you.
Simplifi by Quicken
Simplifi by Quicken delivers a fresh personal finance app from an undeniably trustworthy brand to keep up with all of your money in one easy-to-use interface.
You won't have to spend time bopping from account to account just to see where your finances stand. Instead, you can log into Simplifi to see the big picture at a moment's notice.
Offer: Get 50% off your annual subscription vs. monthly and 30-days risk-free!
Pros:
Provides extensive financial reports

User friendly experience

No ads
Cons:
No free version

No credit score insights
Learn More
What is Simplifi?
Simplifi is a money management app offered through Quicken. The goal of the app is to provide a complete picture to help you manage your finances effectively.
Quicken launched the new app in 2020. Quicken has been in the financial management software space for over 30 years and has a solid reputation to boot. With that, you should feel confident in the knowledge that Simplifi offers a trustworthy experience.
How does Simplifi work?
Want to work with Simplifi? Here's what you'll need to do.
First, head to the Simplifi home page and select "Start your free 30-day trial."
At this point, you'll need to choose which plan you want to work with. The choices are the annual plan, which comes with a monthly cost of $3.99 per month, or the month-to-month plan, which costs $5.99 per month.
In either case, you'll be able to try Simplifi for free for 30 days to get started.
Once you select the plan you want, you will need to provide an email address and a form of payment. You can choose to pay via credit card, debit card, or PayPal. Importantly, you'll have the ability to cancel your subscription at any time.
After you've created your account, you'll be able to link your accounts from over 14,000 financial institutions. With these linked accounts, Simplifi will start delivering clear insights to help you manage and improve your financial picture.
How much does Simplifi cost?
Simplifi is a paid app. You can choose from two payment tiers.
You can pay $47.99 for the entire year, which works out to $3.99 per month. Or you can pay $5.99 on a monthly basis.
But you can give Simplifi a try for free. The trial lasts for 30 days and gives you access to all of the features that Simplifi has to offer. That makes the trial a great option to see if you like using the Simplifi app to manage your personal finances.
Whichever option you choose, you will have the ability to cancel your subscription at any time.
Simplifi features
Now that you know a bit about Simplifi's background, let's take a closer look at the features that you'll find useful with this personal finance app.
A bird's eye view of your finances
Although it is important to keep up with your personal finance habits, the task isn't always easy. In fact, it can be downright difficult to know where you stand with several accounts to keep track of.
Simplifi changes the game of money management, and as its name suggests, the app provides a streamlined way to manage your money in a simple way. Since you can connect accounts from over 14,000 financial institutions, you will likely be able to see a clear picture of your entire financial life in a single snapshot.
Spending monitoring
The app will automatically categorize your spending so that you can quickly see where your money is going. You can customize the breakdown of your spending reports to see your spending patterns however you'd like.
Spending plan
Unlike some apps that just monitor your spending, Simplfi takes things to the next level.
Not only will Simplifi monitor your spending in a breakdown of categories, but also help you chart your future spending plans. Essentially, the app is ready to help you build a budget that takes your actual income and bills into account.
Additionally, Simplifi will draw your attention to any upcoming bills. The app will help you fit the charges to fit them into your projected budget. When you see these future charges, you'll have the chance to cancel ahead of time if the subscription no longer fits in your budget or serves your lifestyle.
Watchlists to keep you on track
A spending plan without built-in monitoring won't help you achieve your goals. That's when the watchlists created by Simplifi come in handy.
As a user, you can set up watchlists to reflect your ideal spending targets in particular budgeting categories. Once you set up your ideal spending target, Simplifi will monitor your spending and let you know if you are getting close to the limit.
'Close' is based on your definition – not Simplifi's. With that, you can have Simplifi let you know when you've spent 50 to 90% of your limit for any particular watchlist. That's a great feature because you don't want to receive reminders that don't matter to you. After all, no one needs more notifications!
You can choose to set these watchlists to reset on a monthly basis or roll on throughout the year. The great thing about these watchlists is that they can help you keep tabs on your spending without any guilt involved. Instead, set up the limits you feel comfortable with and allow Simplifi to remind you when it is almost time to stop spending in this category.
Financial reports with detailed graphics
Simplifi offers a wide range of financial reports built on the information gleaned from your accounts. You can see a detailed breakdown of several metrics, including Spending, Income, Net income, Savings, Monthly summaries, Refund tracking, and Net worth.
Each of these reports will come in handy at some point or another. Personally, I really like the monthly summaries option. These can help you see where you stand each month to show you how to stay on track towards your long-term goals.
Savings goals
No personal finance app would be complete without the ability to set and track savings goals. Luckily, Simplifi delivers in this area.
You can quickly set up savings goals for things that you care about. Of course, you'll be able to track and see your progress. But you'll also receive insights from Simplifi that can help you maximize your savings.
Projected cash flow
Last but not least, Simplifi offers an income tracker. As cash flows into your accounts, Simplifi will keep track of everything. With that information, the app will help you keep enough cash into your bank account to cover upcoming bills.
The income tracker is a great feature for anyone. But it is especially useful for anyone that has an irregular income. With Simplifi, you can stay on top of things to ensure that you have the money you need to pay your bills.
My experience researching Simplifi
At its most basic level, Simplifi is a personal finance app that will help you keep track of all of your financial details. Although you could manage your money without Simplifi, the app makes life significantly easier.
Personally, I love the income tracking feature. As a freelancer with a somewhat irregular income, I think the fact that Simpilifi can keep track of everything coming in is very handy. Additionally, I like that you can easily see where you stand in the big picture with the clear net worth feature.
Finally, I think that the spending reports are incredibly useful for anyone that wants to dig into the details of their personal finances. As a personal finance nerd, I love this feature. But I can see how it might be a bit overwhelming for someone that is just looking for an app to help them stay on budget.
Who is Simplifi best for?
So, is Simplifi right for you? It might be if you fall into one of the categories below.
Those that want a comprehensive picture of their money
There is no denying that Simplifi provides a clear overarching picture of your finances. Once you link your accounts, you'll be able to log in at any time to see exactly where your finances stand.
You can look at the big picture with your net worth snapshot. Or you can look into the important details like whether or not you are able to pay your bills this month. Simplifi will help you stay on track to reach your money goals.
Those willing to pay for an ad-free experience
Although you can find a free budgeting app, it might be worth it to pay for an ad-free experience. After all, you don't want to be distracted by ads when you are on a mission to tackle your personal finances.
Simplifi is fairly affordable. With that, it might make sense to pay for its worthwhile features.
Those looking for helpful guidance along the way
As you work with Simplifi, you'll find helpful insights along the way. The app is designed to help you reach your personal finance goals. Throughout the experience, you'll encounter helpful tips that can help you move the needle towards your financial goals.
Who shouldn't use Simplifi?
Of course, Simplifi isn't for everyone. Here's when it might not be a good fit.
You don't want to pay for a budgeting app
I completely understand! You want to get your personal finances in order, and the last thing you are willing to pay for is a personal finance app. If that's the case, then Simplifi isn't the right choice for you.
You want to take a deep dive into your investments
Simplifi will keep tabs on the basics of your investments. But if you want to dive deeper into the details of your investments, Simplifi is not designed with that in mind.
You may want to consider Quicken's premier product if you want to put your investments under a microscope.
Pros
No ads — You won't have to wade through a series of ads to work with Simplifi.
Extensive financial reports — You can dig into the numbers of your personal finance habits with a comprehensive set of reports.
User friendly — The app is designed to create an efficient experience that helps you manage your finances appropriately.
Cons
Paid app — The app will require a subscription to use. Unfortunately, there is no free option.
No credit score insights — Unlike some personal finance apps, you won't have access to your credit score through Simplifi.
Simplifi vs. competitors
Simplifi
Mint
Empower
Price
Paid ($3.99 to $5.99 per month)
Free
Free (unless you choose wealth management services)
Features
Budgeting
Net worth tracker
Investment tracker
Watchlist reminders
Budgeting
Bill tracker
Credit score tracker
Investment tracker
Budgeting
Net worth tracker
Investment management
Option to link bank accounts?
Yes
Yes
Yes
Mint
Mint
offers a free alternative to Simplifi. With Mint, you'll find a suite of budgeting features that will help you keep your spending in check. Like Simplifi, there are lots of ways to watch your spending.
But Mint offers another feature by providing a free credit score tracker. With that, you can keep a better eye on other parts of your financial life. With that said, you can check your credit score for free in many ways. So that shouldn't be the tiebreaker between Mint and Simplifi.
But if you want a free budgeting app with many capable features, then Mint is a good choice.
---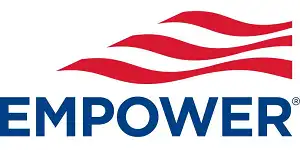 Empower
Empower is a hybrid digital wealth management company and finance app. In addition to paid investment management and advisory services, it offers a number of useful free tools to help with everything from net worth tracking to saving and retirement planning.
Pros:
Easy-to-use app

Great security, including two-factor authentication

App is completely free to use
Cons:
Wealth management fees can be hefty

May be subject to upsells
Sign Up Today
Empower Personal Wealth, LLC ("EPW") compensates Webpals Systems S. C LTD for new leads. Webpals Systems S. C LTD is not an investment client of Personal Capital Advisors Corporation or Empower Advisory Group, LLC. | Personal Capital is now Empower.
Empower
offers some budgeting features. However, the budgeting features aren't in the same realm as Simplifi's. You'll find that Simplifi delivers a higher-quality budgeting framework.
But Empower truly outshines Simplifi's investment tracker. With Empower, you can go beyond a quick look at your investments. Instead, you can take advantage of several investment analysis features to ensure your portfolio is heading in the right direction.
Plus, you can even take advantage of investment management services through Empower. So, Empower is a clear winner if you want to keep a careful eye on your investments. But Simplifi will take things to the next level if you want to focus on your budget for now.
(Personal Capital is now Empower)
Summary
Simplifi is backed with the knowledge that comes with Quicken's 30+ years of experience helping people manage their funds effectively. And the extensive knowledge shines through in a polished budgeting product that will help you manage your funds to meet your goals.