"If you aim at nothing, you'll hit it every time."
That quote's from sales guru Zig Ziglar, but it applies to your money, too.
You need to start telling your money where to go instead of wondering where it went. In other words, you need a budget.
You need the easy and totally free online budgeting tool: Mint.
What is Mint?
Mint.com is the world's most popular Web-based personal finance manager. It collects all of your financial transactions, helps you set and stick to a budget, and set financial goals.
Once you pick the accounts you want to manage upon the initial setup, Mint quickly downloads your financial data so you can analyze spending and create budgets. Every time you open the app, your financial information gets updated automatically.
Mint presents your financial data in an easy-to-use interface, with attractive charts and easy to navigate tabs. Additionally, Mint has a web-based version that enables you to handle your finances from a desktop or laptop computer at home.
The program is part of Intuit (the founder of TurboTax and QuickBooks). Among other features, Mint provides users a free credit score and reminds them when they go over budget. Mint can also provide alerts to ensure you won't miss a payment, and it even tracks your bills for you.
While it does have some flaws, few competitors provide such a comprehensive collection of tools needed for a thorough overview of your financial picture. Plus, it's free.
How does Mint Work?
Mint securely syncs with your information from multiple financial institutions with one login to give you a complete picture of how much did you spend, and on what. Mint will help you assign categories to your purchases and track how much money is going where.
With time, you'll be able to organize your spending with graphs and charts that provide a clear picture of your monthly finances.
Put simply, Mint is a budget you'll actually use.
After you create your account, you simply connect your banks, credit cards, and bills. Pretty much any U.S.-based bank will work. You can additionally add any monthly bills or credit card information if you want to track those.
Mint will also help you track your loans (i.e. student loans or mortgage), as well as your investment accounts – like IRAs. In order to help you analyze your spending the best way possible, Mint pulls in several months of data from your accounts to get you a good idea of how you're trending.
Pricing for Mint
Mint doesn't cost anything except you agreeing to give them your data. Don't worry – everything is completely secure – but Mint will use your spending data to make recommendations to help you save money. This is how they make money.
So for instance, if you're paying 18% interest on a credit card, Mint might recognize this and recommend a new credit card with a balance transfer offer – of which they'd get paid for the referral. You win. They win. Everyone's happy.
So Mint won't actually cost you anything, which is a huge bonus.
Mint Features
Budgeting and expense tracking
This is where I think Mint adds the most value. Once your data is loaded, Mint will begin analyzing all of your spending habits. It will automatically categorize most of your transactions, which gives you a good starting point.
To go even further, though, you can open up each transaction and specify the category you want, make notes/tag it, exclude it from your budget, and a slew of other things. If the budgeting and expense tracking sound tedious – it's really only as complex as you make it.
You can set it and forget it, and just use the categories Mint gives you (which still gives you a great deal of information) or you can micromanage it as deeply as you'd like. Totally up to you.
Goals
Another cool feature in Mint is the ability to establish financial goals. Say you want to save for a home or get married. You can set a goal for that and track your progress toward that goal.
Mint doesn't do any type of automatic savings like Albert does, but you'll be able to set up a system that works for you to help meet the goal, and Mint will track it for you.
Credit scores
While I wouldn't consider the credit score tracking feature as robust as something like Credit Sesame, Mint gives you the ability to see and track your credit score for free. It's a nice perk to have, especially if you're budgeting to improve your financial situation (and ultimately your credit).
Bills
The bills tab within Mint allows you to see what bills you have due in the current month, as well as the cash and credit you have available. One feature I really like is the timeline that shows when your bills are due and how much they're for.
While I don't advocate for living paycheck-to-paycheck, sometimes it's where you're at — and this feature can really help in guiding you on when you need money to pay each bill. You can even pay your bills directly through Mint if you'd like (though you don't have to). Mint will remind you when they're due so you never miss a payment, either.
Trends
After you've been using the app for a while (I would suggest one month at a minimum), you can start to analyze different trends around your spending habits. As I said above, you can go as deep as you want to when managing your budgets and spending, so Mint allows you to cut the data however you want.
You can even change the way different charts look so it makes more sense to you. By looking at trends, you can start to spot areas for improvement. For example, I was able to quickly see that I spend way too much at the grocery store, which prompted me to re-evaluate our food budget.
Investments
I wouldn't consider this a top feature, but it's a nice one to have. Mint can keep track of your investments at a very high level – including things like balances and asset allocation. I like it as an add-on to my existing budget so I can see where my retirement funds are at – but if I was looking for something to go super deep into analyzing my investments, I'd go with Empower. That said, it's a nice basic perk for Mint.
Ways to save
This is where Mint will make recommendations for you to save more money. This might be opening a new savings account, a new credit card, or trying out a new insurance product. Again, this is how Mint makes their money, so make sure you do your due diligence on the products and services they're recommending, but it is a cool feature to have.
For instance, I was able to see recommendations for products that I didn't even know existed, such as a new credit card with a great balance transfer offer.
My Experience using Mint
Signing up for Mint takes a matter of minutes – it's really easy. In fact, if you have an Intuit account (i.e., if you use TurboTax), you can just use that login since they're now owned by the same company.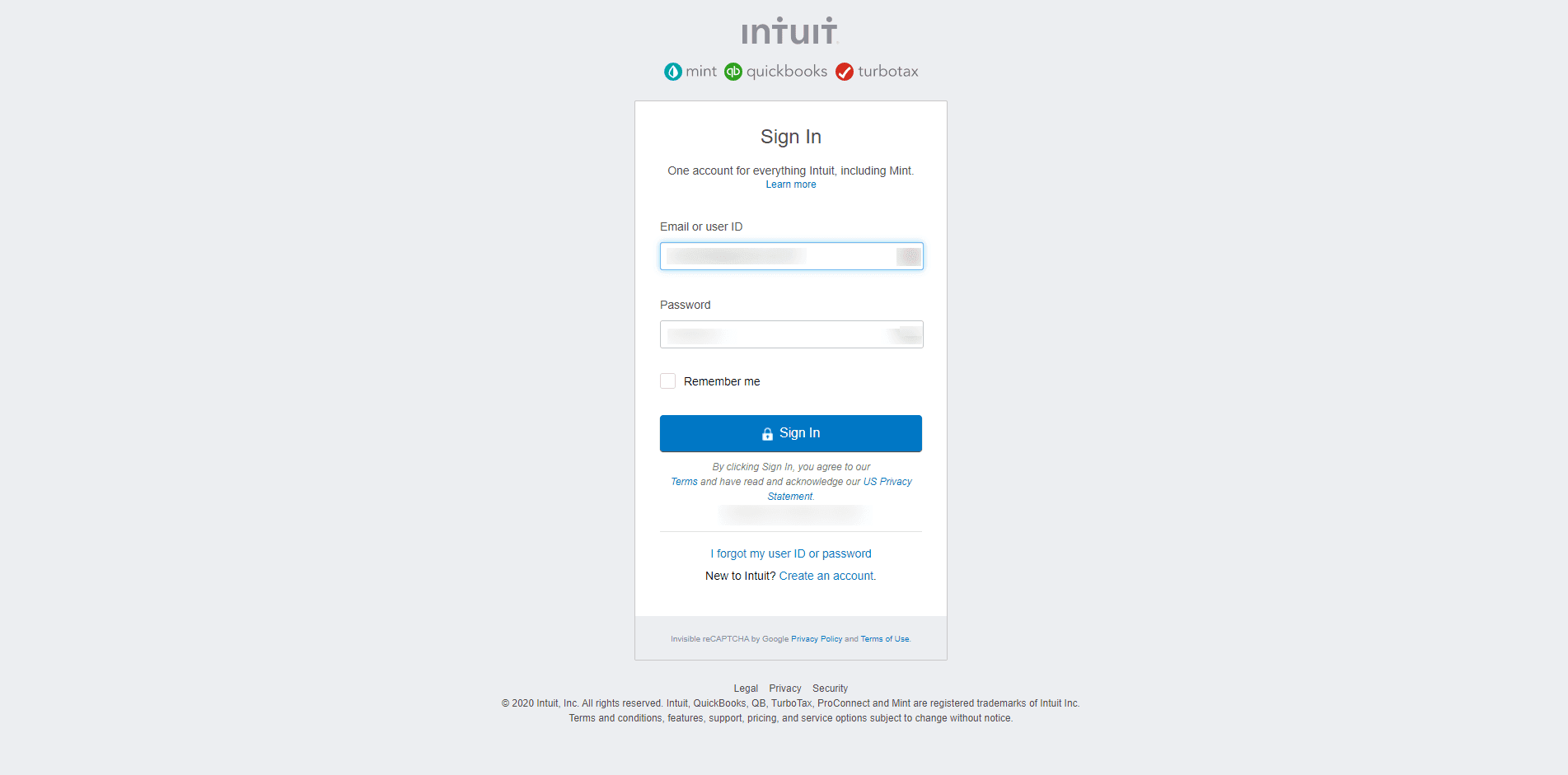 After signing up/in, you can quickly add accounts to be analyzed:
One thing I love is the security. As I add my American Express account, I get a pop up to go through reCAPTCHA – which is a verification method to ensure I'm not a bot scraping for information:
After I'm verified, it will gather my data from my account and I'm good to go.
From there, I can either add another account or go to my account overview. For the sake of this review, I am only going to add this one account.
Here's a snapshot of my account dashboard. Obviously not a ton of information in there because I only added one account, but you can get a general sense of what it looks and feels like.
I actually really like the dashboard. It has everything I need all in one place.
When I move into my account details, I can pull up an individual transaction, like this one from Wayfair:
As you can see, I can add notes, edit the category, and do a few other things.
When I move over to Trends, I can break out my spending however I want. For this chart, I chose to look at my spending categories over the last 12 months. 
Pretty basic example, but you can see how detailed you can go if you wanted. For instance, "Shopping" is pretty broad. I could break that down even further, look at merchants, top charges, and more.
Who is Mint for?
I would recommend anyone who is looking to get a better handle on their finances give Mint a shot. It's free, so you don't have to worry about a free trial or paying monthly, the only thing you have to do is connect your accounts and let the software analyze your spending patterns.
When I recommend the best apps for budgeting, I usually have two categories – people who want hands-off and people who need to be more hands-on. Mint actually solves the best of both worlds here. Once you get some initial things hooked up, you can be as hands-off as you want. But, you can also micro-manage the heck out of every single transaction, should you need to do so.
All in all, anyone looking to save more and spend less should give Mint a try for at least a few weeks.
Who is Mint not for?
One sect of people Mint might not be for is the security-conscious folks out there.
If you're a little like Agent Mulder from the X-Files and don't want to connect any of your personal data, Mint won't work as seamlessly. That's not to say that you can't use Mint, but rather than going through the arduous process of recording everything through an app, I'd just recommend good-ole pen and paper.
Pros
Data — Gobs and gobs of data. Mint allows you to look at every penny you spend and earn, and manipulate the data however you want so you can analyze your spending. It's a data nerd's dream.
Visuals — Not only is the interface clean and easy to navigate for both the web and app versions of Mint, but you can pull up attractive charts to analyze any of your spending patterns visually.
Cost — It's free. Most quality budgeting apps charge you something these days, but Mint has continued to remain free – which is a huge bonus in my opinion. Paying money for a tool that helps you save money seems counter-intuitive to me.
Cons
Data — Your data. Mint collects a huge amount of your personal and financial data in order to make their software work and for them to make money off recommendations. I'll be clear – I am not at all concerned with security (in fact, that's a strong suit of Mint's) but you are linking your entire financial life to the app. For some, that's no issue. For others, it'll be a deal-breaker.
Connectivity — Personally, as well as all the complaints I've heard and read about Mint, are around connectivity. At some point in your Mint journey, one of your accounts will lose a connection and you'll get an email from Mint saying they've lost the connection. While you can quickly re-enter your credentials for that particular financial institution, it can become annoying very fast. Now, most budgeting apps that pull your data will have this problem, but I've just noticed it more with Mint.
Mint vs. Competitors
Cost
Features
Do they link with bank accounts?
Mint
Free
Budgeting
Bill tracker
Investment tracker
Credit score tracker
Yes
Empower
Free, unless you want your wealth management services
Budgeting
Net worth tracker
Investment management
Yes
YNAB
$11.99/month or $84/year
Budgeting
Goal tracking
Finance reports
Yes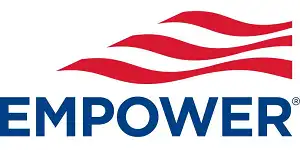 Empower
Empower is a hybrid digital wealth management company and finance app. In addition to paid investment management and advisory services, it offers a number of useful free tools to help with everything from net worth tracking to saving and retirement planning.
Pros:
Easy-to-use app

Great security, including two-factor authentication

App is completely free to use
Cons:
Wealth management fees can be hefty

May be subject to upsells
Sign Up Today
Empower Personal Wealth, LLC ("EPW") compensates Webpals Systems S. C LTD for new leads. Webpals Systems S. C LTD is not an investment client of Personal Capital Advisors Corporation or Empower Advisory Group, LLC. | Personal Capital is now Empower.
Empower, formerly known as Personal Capital, competes with Mint a little, but for the most part, it's a league of its own. Where it "competes" is the budgeting aspect. Empower does have a budgeting component to their software, but personally, I don't think it's anywhere close to apps like Mint. 
You'd use Empower if you have a lot of investments you want to manage – that's where they strike gold. They do for your investments what Mint does for your spending – you can slice and dice all kinds of data. But for budgeting, I'd only use it if I was already using Empower for my investment tracking.
---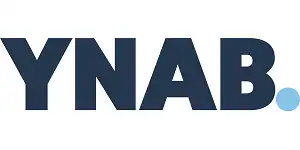 YNAB
You Need a Budget (YNAB) is more than a software program; it's a lifestyle. Whether your goal is to get out of debt, break the paycheck-to-paycheck cycle, grow your savings accounts, or all of the above, YNAB's theory is that giving every dollar "a job" can help.
Offer: Try YNAB Free for 34 Days today.
Pros:
Easy to get started

Both shared and manual account linking

No spammy advertising or upsells
Cons:
There is a learning curve for best use

Monthly or annual fee applies
Try YNAB Free
YNAB is a highly popular budgeting app that aims to give every single dollar you have a job. They make sure even your non-recurring expenses are accounted for and they help you adjust your budget when you hit your spending caps.
YNAB offers features that let you work on your budget across multiple devices, and with a partner. Plus, you can easily track your goals while saving money at the same time. In fact, YNAB claims their users typically save $600 within their first two months, and more than $6,000 within their first year.
While YNAB does cost $11.99/month (or $84/annually), they have a devoted following that proves they can help folks truly be successful with their budget, making them well worth the cost.
Summary
Obviously, I can't show you every single feature and piece of data contained within Mint in a single review, so it's best for you to go explore it yourself. Personally, I am a YNAB person and always will be, but if YNAB didn't exist I would go with Mint.
It has a ton of features, it's very easy to use, and you can automate almost everything within it. Plus, the data you can get access to is bar-none. If you're looking to deeply analyze where you can make improvements to your spending, Mint is the way to go.