When Bitcoin became legal tender in El Salvador last year, that meant every merchant inside the country had to start accepting it by law. Overnight, Bitcoin became just as good as the country's other legal tender: the U.S. dollar.
In the U.S., however, Bitcoin is not legal tender. That means it's up to each individual merchant — from Fortune 500 retailers to Etsy creators — to decide whether they want to accept it. Sellers in this country can choose to start (and stop) accepting crypto on a moment's notice, and they often do.
As you can imagine, the list of sellers accepting crypto during the ongoing Crypto Winter is vanishingly small. Countless companies have quietly dropped Bitcoin from their list of payment options at checkout, hoping few would notice and call them out for their lack of faith in digital assets.
So who are the stalwarts who still accept bitcoin in 2023? Who quietly stopped accepting bitcoin, and why?
Yep, you can pay for a flight to Paris using Shiba Inu. That's a thing.
While most of the major airlines still shy away from accepting crypto (apparently jet fuel prices are volatile enough), the third-party booking site CheapAir.com couldn't be more enthusiastic about it.
"What we love about Bitcoin is that it's the OG of crypto," they wrote in a 2021 blog post. "And though it has a high rate of volatility it's also clearly the investment winner for the long game. Happy travels!"
CheapAir's fandom for all things crypto isn't new. In fact, the company was one of the very first in the world to accept bitcoin all the way back in 2013. Furthermore, despite the ongoing Crypto Winter, the company still accepts a whole dozen cryptos for payment: Bitcoin, Bitcoin Cash, Ethereum, Dogecoin, Gemini, Litecoin, USD Coin, Paxos Standard, BUSD, Dai, Shiba Inu, and Wrapped BTC.
Nine straight years of accepting crypto is pretty unheard of, especially considering how the asset's volatility and transaction fees have just become too unbearable for most businesses (see 'Who No Longer Accepts Bitcoin?' below).
You can also book flights to space with bitcoin. Sir Richard Branson, billionaire and long-running crypto stan, will gladly accept your bitcoin in exchange for a spot on a Virgin Galactic flight. That means that if the price of Bitcoin rallies and goes "to the moon," it could literally take you to the moon. How meta is that?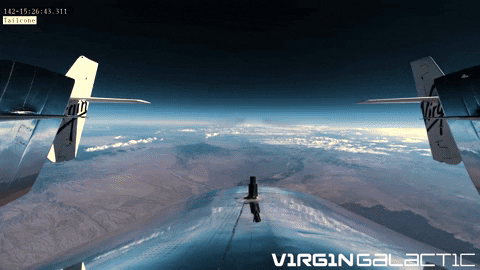 Ferraris, Watches, and Domain Names
CryptoExchange is a luxury goods marketplace where you can swap your hard-earned bitcoin for luxury and exotic sports cars, fancy watches, and even domain names.
Some current listings on the site include:
A gently pre-owned Ferrari Roma for $322,022.61 or 13.5 BTC.
The domain name "bottleservice.net" for $4,305.00 or 0.18 BTC.
An Astronomia Casino watch for $688,800.00 or 28.887 BTC.
Perhaps unsurprisingly, many of CryptoExchange's merchant partners are based in the United Arab Emirates, so your bitcoin will be converted into AED at the time of transaction.
For starters, handmade craft site Etsy doesn't officially accept or endorse bitcoin. CEO Josh Silverman has a rather unique take on Bitcoin, saying he likes it and has a little himself, but that he doesn't think it's viable as a payment method.
At least, not yet.
In a February 2021 interview with CNBC, he said, "I've held Bitcoin for 6-7 years now on the theory that I think it can be an interesting stored value. It could be an interesting tender some day. We need a whole lot more people to buy it and own it before I think it's really useful."
That being said, some Etsy users have found a backdoor way to pay using crypto on the site. According to various Medium posts and crypto blogs, Etsy sellers who are willing to receive bitcoin as payment will toggle "accept other payment methods" on their seller profile. This will quietly signal to buyers that they're crypto-friendly, and allows buyer and seller to swap crypto wallet information at the time of checkout.
Naturally, a key requirement is that both buyer and seller have to be willing to transact using crypto. Etsy has yet to offer a way to pay using crypto regardless of the seller's preferences. But considering that the CEO is a HODLer himself, there's hope that such an option may emerge in the future.
250+ Merchants That Still Accept BitPay (Again, Kinda Sorta)
Technically speaking, bitcoin is still accepted at over 250 merchants that partner with BitPay. That's an impressive list, but some Bitcoin purists say that BitPay doesn't really count.
That's because BitPay charges a small fee to convert your bitcoin into the merchant's preferred form of currency at the time of transaction. The merchant isn't really accepting your bitcoin; they're just offering the convenience of instantly converting it into USD.
So, whether or not BitPay merchants "count" on this list is up to you. On the one hand, you can definitely spend your bitcoin on Ubers, games from GameStop, Spotify plans, and more. That fact is irrefutable.
But on the other hand, the merchant isn't really accepting your bitcoin — just the USD it's worth at the moment of transaction. So, while cool and convenient, BitPay may not be fulfilling Satoshi Nakamoto's original vision for bitcoin as a universal tender.
Read more: Who Founded Bitcoin and Why?
Who No Longer Accepts Bitcoin?
To preface, this isn't a complete list. A lot of companies stopped accepting crypto in 2022 due to ongoing volatility, transaction fees, liquidity issues, environmental concerns, shareholder disinterest, you name it.
But these are some of the more notable backers out. TL;DR if you're looking to buy some furniture or support Wikipedia, it appears that cash is king again.
Overstock
Overstock was the first major retailer to accept bitcoin as payment back in 2014. And for years, CEO Patrick Byrne proudly stood by that accomplishment. In a 2018 interview with Business Insider, he said:
"We were the first…the largest company then accepting bitcoin was an $800,000 a year restaurant diner in Western Australia. We stepped up and started taking it — we were $1.4 billion. I like to think that we saved that community about five years in their adoption cycle."
It's a fair claim to make, since the dominos soon fell after Overstock took the plunge. And in a further display of faith in digital currency, Byrne only converted 50% of all bitcoin payments into cash — the rest remained in crypto form.
In 2017, the company announced that it would be doubling down on crypto, accepting "all major alt-coins including Bitcoin Cash" during checkout. And when rumors circulated on Reddit that Overstock had suddenly stopped accepting bitcoin, then Communications Director Judd Bagley jumped in to say "Bitcoin remains in our DNA. And on our checkout page."
In 2019, Byrne resigned as CEO under pressure from shareholders after making comments about a "deep state" and other messy scandals. When current CEO Jonathan Johnson took the helm, he said that Overstock's investment into blockchain "will slow now," and some time between then and now, the option to pay via bitcoin was removed from checkout.
It doesn't seem to be a fluke, either, considering Overstock's Bitcoin-related FAQs now lead to a 404-type error page:

Wikipedia
Contrary to most, Wikipedia was quite vocal about its breakup with Bitcoin, clearly unafraid to tell the world why their relationship wasn't working out.
The Wikimedia Foundation, the nonprofit that supports Wikipedia and accepts donations on its behalf, began accepting crypto donations back in 2014. And while the organization only received a small sliver of its total annual revenue via crypto (0.08% or $130,100 in 2021), key stakeholders still had mixed feelings about accepting any amount of crypto.
In early 2022, long-standing Wikipedia editor Molly White proposed a vote to close the company's BitPay account, claiming that for Wikimedia to accept any amount of crypto was tantamount to an endorsement of digital currencies — which were, as she put it, "extremely risky investments" that are "inherently predatory" and "extremely damaging to the environment."
Her assertions won hearts and minds, and the quorum's final vote was 232 for, 94 against. Wikipedia stopped accepting crypto donations on May 1, 2022.
Twitch
Streaming platform Twitch has had a rather rocky relationship with crypto.
In the beginning, Twitch was actually one of the first major companies to begin accepting bitcoin as payment all the way back in 2014, much to the delight of Twitch's generally tech-savvy users.
Twitch and crypto went steady until May of 2019, when the former dumped the latter by quietly removing it as a payment option. As reported by Yahoo, the company didn't update its users of the breakup, but its terms and conditions do state that "other" payment methods would only be available "from time to time."
Then, perhaps as a reaction to the surge in crypto traffic in the early days of the pandemic, Twitch brought back the option to pay via bitcoin in July of 2020. Not only that, the platform added seven other cryptos as payment options (Ether, Bitcoin Cash, XRP, USDC, GUSD, PAX or BUSD). Finally, in an unprecedented move, they offered a 10% discount for paying via crypto.
Crypto discounts are exceedingly rare given the high transaction fees that merchants have to endure, so for a major service like Twitch to incentivize crypto payments felt like an endorsement of the highest order.
Alas, Twitch seems to have waffled again, quietly breaking up with crypto at 2:14 a.m. via text message. As of August 2022, all crypto-related payment options have disappeared.
Microsoft Products
Finally, Microsoft quietly stopped accepting bitcoin sometime in the last 18 months. One day they were, and then they weren't.
It's a tough blow to Bitcoin, since Microsoft was one of the biggest names to start accepting the OG crypto back in 2014. The company had been accepting bitcoin on its main web store through 2021, and even surveyed Xbox users to ask if they'd like to pay for games and services using crypto, too.
But the survey results were never released, and as of August 2022, I was unable to give Bill Gates any of my crypto. 
If you're determined to transact using bitcoin despite the dwindling number of businesses that now officially accept it, here are some good housekeeping tips to keep in mind:
Stick with names you trust. BitPay, Coinbase, and PayPal are all trustworthy methods of paying using bitcoin. If a seller reroutes you to a sketchy site you don't trust, don't hesitate to back out.
Try a crypto credit or debit card. Similar to BitPay, crypto cards let you instantly convert your crypto into cash at the time of transaction. That way you can effectively "pay" using bitcoin even if the merchant doesn't accept it.
Remember, you can always convert BTC into cash first. Sure, it's not as convenient as simply paying at checkout, but if you're on a low-fee platform like Crypto.com, you might save a few percent on transaction fees by converting into USD first.
Bottom Line: What's the Future of Bitcoin as Payment?
By the late 2010s, it seemed like Bitcoin was truly on track to become an alternative form of payment — nearly as widely accepted as PayPal or American Express.
But the ailing, OG crypto has a lot of work to do to win back favor with Fortune 500s. At present, it's too volatile, unregulated, environmentally damaging, and rife with scams for companies big and small to trust it.
That doesn't mean hope is lost. While the ship may have sailed for Bitcoin (unless the lightning network upgrade can pull off several miracles), the concept of big companies accepting crypto lives on. Some are developing their own, others are warming up to Bitcoin's successors like Cardano.
Will merchants soon accept bitcoin? Probably not.
But crypto, in some form? Inevitably yes.