Having a financial plan is a great way to set yourself up for future success with your finances. But what is it and how do you start one? Find out now.
Chances are you've heard the term financial plan in a news story or in conversation with coworkers or family. Having a financial plan sounds smart, but not everyone knows what goes into a proper document and why they need one.
Thankfully, these plans aren't difficult to put together. If you want, you can create a simple financial plan yourself. Those that prefer a more in-depth document can hire a financial planner to put one together for them.
So what exactly is a financial plan and how do you create one? Here's what you need to know.
What does a financial plan include?
A financial plan is a document you or a professional put together that guides your personal finances. The plan can be as detailed or minimal as you'd like. It should inspire you to make progress both over the short-term and long-term.
While many people end up with a written financial plan, your plan isn't set in stone. You can adjust it as your life and goals change over time. That's why it is essential to revisit and revise your financial plan regularly.
If you're financially savvy, you may be able to create a financial plan yourself. After all, it's just a document that outlines your current financial situation, where you want it to be, and how to get there. You could easily use Google Docs, Google Sheets, and free investment calculators to put together a document you could call your financial plan.
That said, a well thought out financial plan should include the following sections.
Current situation
In order to figure out where to go, you must first know where you're starting. A financial plan can gather valuable information about your current finances including your income, expenses, cash flow, debt, savings, and investments.
If you track your finances, coming up with this data is much easier than starting from scratch. Either way, it's important to know what tools you have to work with.
Look at your bank, debt, and investment statements to find relevant information about each financial item. Once you have a list of your current financial positions, you can find out how much money you can put toward your goals. You can also use this starting point to come up with realistic near-term and long-term goals.
Future financial goals and how you'll achieve them
A financial plan is a road map for your finances' future. You should set short-term, mid-term, and long-term goals for your money within your plan. Goals can include getting out of consumer debt, building an emergency fund, reaching a specific dollar amount of investments before retirement, and more.
A financial advisor can help you think of goals you might miss. Since they create financial plans for a wide variety of clients, they can fill in the spots you may not be thinking of that are still extremely important.
Retirement planning
One of the biggest goals is being able to retire. Your plan should address how you plan to fund your retirement and how you will build the financial means to do so.
Retirement planning is more than picking a retirement number. You have to decide how much to invest each year, what types of accounts to invest in, and which investments to choose. Once you reach retirement age, you have to have a drawdown strategy that preserves your funds so you have money until you pass away.
Tax planning
Tax planning is another important concept you should include in your financial plan. It allows you to keep more of your money to put toward your goals. It does this by making smart decisions about your money to reduce the total amount of taxes you'll owe over your lifetime.
Some tax planning strategies are as simple as putting the right types of investments in the correct tax-advantaged accounts. Other strategies are more complex. For example, one requires keeping track of the basis of your investments so you can perform tax-loss harvesting. Financial advisors can help expose you to strategies you may not know of. By learning more strategies, you may be able to keep more of your hard-earned money.
How you're protecting your finances
It's also crucial to manage how you're protecting your family and finances. Insurance is often a vital tool people use to do this. You'll want to consider your needs for car insurance, homeowners insurance, renters insurance, life insurance, disability insurance, long-term care insurance, and umbrella insurance, among many other types.
In addition to insurance, you'll want to make sure you're taking care of any estate planning that needs to be done. You may want to set up a will, trust, advance medical directive, or other estate planning documents to make sure your wishes are respected when you pass away. Your plan can use specific strategies to make sure there are as few tax impacts as possible when you die.
What's the purpose of a financial plan?
The purpose of a financial plan is to develop a thoughtful representation of how to reach your financial goals while protecting your family and finances. It should give you a roadmap about how to reach your goals and secure a bright financial future.
Creating a financial plan makes you think critically about what you want your future life to look like. This can be a great way to set bigger goals or make adjustments if you're not happy with your current life or lifestyle.
Who needs a financial plan?
You may think only people with large amounts of money need a financial plan. That couldn't be more wrong. Honestly, anyone can benefit from having one.
Financial plans can help you figure out what you need to do to have a successful financial future. It gives you a snapshot of where you're starting and what you need to do to get where you want to go. A lot of what a financial planner helps you with when developing your document isn't common knowledge to someone that doesn't know a lot about finances.
Once you know what goals you need to accomplish and when you need to achieve them, you can be more motivated to move forward faster. Often, having a financial plan that you review and update regularly can be a great motivating factor. It can assist with getting your finances in good shape for your future and retirement.
How do you make a financial plan?
If you're financially savvy, you may be able to create a financial plan yourself. After all, it's just a document that outlines your current financial situation, where you want it to be, and how to get there.
You could easily use Google Docs, Google Sheets, and free investment calculators to put together a document you could call your financial plan.
Take inventory of your current situation
The first thing you should do is see where you're starting. First, work on tracking your spending and income. You can do this manually or by using free software like Empower. Next, calculate your net worth. This involves gathering information about your assets (such as cash and investments) and debt (such as car loans and mortgages). It can be done with a simple spreadsheet or using a service like Empower.
Once you have this information, make sure you keep it up to date. Continue tracking your spending on a monthly basis. Consider updating your net worth once per month, quarter, or year based on your goals.
(Personal Capital is now Empower)
Set goals you want to reach on a timeline
After you know where you're starting, you get to figure out where you want to go. There are several financial goals you can set depending on your current situation and where you want to end up. One key is setting a timeline for reaching your goals. This helps you calculate whether it is realistic to meet your goals on the timeline you want.
For instance, if you want to save $20,000 in three years, you'd have to save $556 per month. If that isn't realistic, you either need to find a way to make more money, cut spending, or find a more suitable goal.
Goals could include:
Building an emergency fund.
Setting up your estate planning documents.
Contributing a certain amount to investment accounts each year.
Reaching a certain investment balance.
Make sure to include realistic timelines so you don't get discouraged and throw out your financial plan.
Determine what actions are needed to reach your goals and take action
After you have your goals and your timelines, it's time to start strategizing. Goals are only useful if you're trying to actively reach them.
Based on your timeline and available financial resources, figure out how to allocate your money toward your goals. For some goals, such as preparing for retirement, you'll need to figure out what investments to invest in. For other goals, such as paying off debt aggressively, you may need to find ways to increase your income to achieve them faster.
Based on these results, take action and set up systems to make reaching these goals a reality.
Monitor your progress
A financial plan works best when you monitor your progress. If you create one and never look at it again, it doesn't do much good. Set up monthly, quarterly or yearly check-ins to look back at your financial plan so you can see how you're making progress.
No one is perfect. You may not reach your goals on the timeline you had hoped or a favorable market may help you reach your goals ahead of schedule. The key is knowing where you are compared to your plan.
Make changes and update your plan as needed
If things aren't going as planned, it's time to take action again. If you're falling behind on your goals, find a way to catch up and change your plan to reflect that. Catching up may not always be possible, though. In these cases, you may need to change your goal timelines.
Keeping your financial plan and goals up to date doesn't mean you failed. It means you're taking control of your finances. People that have information and measure their progress often make much more progress than those that financially float along in life without these tools.
It may be a good idea to hire a professional
However, you may not be aware of blind spots or better strategies financial experts could help you implement. That's why most people prefer to hire a financial planner or financial advisor to draft the document for you. They do this for a living. Good financial advisors know the ins and outs of what you need in your plan. But, more on this below!
Do you need a financial planner or advisor?
There are several types of financial advisors you can hire to create a financial plan. Some financial advisors try to get you in their ecosystem to earn commissions on trades or by selling you insurance products. Ideally, you want to avoid these types of advisors. There are exceptions, such as when you're confident they have your best interests in mind.
Instead, you'll want to hire a fee-only fiduciary financial advisor who is legally required to make decisions in your best interests. These advisors don't receive a commission for selling products. Instead, you have to pay them.
Their advisors aren't incentivized to sell. You're only charged a flat annual fee based on the services you need. You don't have to pay an assets under management (AUM) fee, either. They offer several types of planning including retirement, education, life, income tax, insurance, estate, legacy, retirement income, and asset management planning.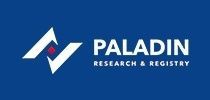 If you'd rather work with a financial advisor in person, you can find one using the Paladin Registry. The Paladin Registry is a free service that matches you with a financial fiduciary that can address your concerns and financial planning needs.
The service has you fill out some basic information about your situation. Then, Paladin Registry searches its database to connect you with one to three suitable financial fiduciary matches for you to compare. They even vet and document the suggested advisors' qualifications for you.
Once you get your list of potential advisors, you get to interview the candidates and select the best one. Paladin Registry even offers a complimentary guide to help you figure out the best way to interview your financial advisor candidates. Once you choose an advisor, they can create a financial plan for you.
Summary
Putting together a financial plan can be a great exercise. It allows you to understand where your finances are today. It also makes you think about where you want your finances to be in the future and how to get there. You can put together a financial plan yourself. That said, you could miss things you aren't aware you need to include or strategies that could help you achieve your goals faster.
Many people choose to hire a financial advisor to put together a financial plan. You can hire a service or find an advisor to meet in person using a service such as Paladin Registry. No matter how you decide to create your financial plan, make sure you have one. That way, you know what goals you're working toward to have a successful financial future.
Read more:
Empower Personal Wealth, LLC ("EPW") compensates Webpals Systems S. C LTD for new leads. Webpals Systems S. C LTD is not an investment client of Personal Capital Advisors Corporation or Empower Advisory Group, LLC.