We review a lot of products here at Money Under 30. While we'd never recommend something we didn't think was worth your time, we do have our favorites—those products that stand out for their freshness of thinking, ease of use, and excellent benefits.
While personal finance is indeed personal, and thus no credit card or bank account will suit everyone perfectly, we think these are some the best personal finance products out there today.
Best Personal Finance Products Overview
Favorite everyday credit card: Chase Freedom Flex℠
Card info has been independently collected by MoneyUnder30 to help consumers better compare cards. The financial institution did not provide or approve card details.
Chase Freedom Flex℠is one of the best credit cards to have in your wallet – hands down. Its rotating 5% categories (up to $1,500 max spend per quarter you activate), almost always include such everyday categories as gas, groceries, and utility services, make it easy to earn significant rewards without going into unnecessary debt. It also makes redeeming your awards a breeze—whether in travel, gift cards, or directly into a savings account. (We can't say the same for some its competitors.)
Chase Freedom Flex℠ has no annual fee and even more cash back categories including 5% cash back on travel purchased through Chase Ultimate rewards®, 3% on dining and drug stores, and 1% cash back on all other purchases.  And the cash back rewards never expire.
And bonus – a personal favorite: Chase Freedom Flex℠ is offering up to $800 per claim and $1,000 per year in cell phone protection. One less thing to worry about.
» Read our Chase Freedom Flex℠ review.
---
Favorite travel card: Citi Premier® Card
Card info has been independently collected by MoneyUnder30 to help consumers better compare cards. The financial institution did not provide or approve card details.
If you like to go on trips every once in a while but are by no means a travel hacker, then the Citi Premier® Card is for you. It allows you to earn 1 point for every dollar you spend overall, and 3 points for every dollar you spend at supermarkets, gas stations and on air travel. You'll also get  $100 off a $500 hotel stay once a year, and you can transfer your points to participating airline loyalty program.
Traveling abroad? Use your Citi Premier® Card and pay no international transaction fees.
» Read our Citi Premier® Card review.
---
Favorite high-yield savings account (for smaller goals): Capital One 360 Performance Savings Account
You're probably not gonna get the highest interest rate with Capital One 360 Performance Savings Account (for that you'll want to check out our list of the best high yield savings accounts) but it's the only high-yield savings account we know of that lets you divvy up your money into "sub-accounts."
Capital One 360 Performance Savings Account
Capital One's 360 Performance Savings Account offers an interest rate that consistently competes with the very highest APYs out there. Plus it has no minimum balance and doesn't charge any maintenance fees, and it lets you open a bunch of different sub-accounts for different saving goals.
Pros:
High APY vs. traditional banks

Can easily link Capital One accounts

No account minimums
Cons:
Other savings accounts may offer higher APY

Limited branch access
Learn More
This makes it easier to allocate your savings toward different goals—whether an upcoming vacation, your dream wedding, or a new laptop. Divvying up your spoils means it's easier to prioritize more important goals, and see your progress on each one.
» Read our Capital One 360 Performance Savings Account review.
---
Favorite Checking Account:

Aspiration

Spend & Save Account
Aspiration's Spend & Save Account doesn't have as sleek of an interface as some other options, but it does have the same non-existent fees, and offers something Simple does not: interest! 
Like Simple, however, it does encourage you to store excess cash in your save account. In Aspiration's case, they do it by offering you up to 5.00% APY when you have Aspiration Plus, which requires a fee ($7.99/ month-to-month payments, or $5.99/month when you pay annually). 
And, like other online banks, they offer standard checking account features like bill pay, direct deposit, and in-network ATMs.
» Check out our Aspiration Bank review.
---
Favorite Brokerage Account: TD Ameritrade
TD Ameritrade offers a robust trading platform, free research, and a backbone of knowledgeable 24/7 customer support to hold up their service. Add in $0 commissions on online stock, ETF, and option trades for all new and existing clients and what's not to like?
TD Ameritrade
TD Ameritrade is one of the biggest online brokers in the market that offers a comprehensive trading experience. Whether you are an experienced trader or just starting your investment career, TD Ameritrade will appeal to you because of its easy user interface and advanced investor options.
Pros:
Comprehensive trading options for diversification

Great for new or experienced traders

Active and reliable mobile trading app
Cons:
Does not offer international stock trading

Different trading platforms for various commodities
Open Account
The best feature of TD Ameritrade is its versatility with its wide array of accounts and trading choices. TD Ameritrade is not going to blow you away with revolutionary features that you can't find anywhere else (that you likely didn't need or want), but it's one of our favorites because it's a long-time, well-established brokerage that delivers a great platform for users you can be comfortable with.
» Open a TD Ameritrade account or read our full TD Ameritrade review.
---
Favorite Robo-advisor: Betterment
There's a list of the best robo-advisors to consider, and none of them are a bad choice. But we're particularly fond of Betterment for its attractive interface and ease of use. It's very easy to get started, to set up regular deposits (and also easy to cancel them), and see how your investments are performing.
Betterment asks you some simple questions about your goals and finances, and creates a diversified portfolio of low-cost ETFs. It also offers tax-loss harvesting, which, for those with taxable accounts, is built to help you use losses to offset gains overall.
Betterment's focus on behavioral economics means it can make it harder for you to give in to your worst impulses and thus less likely to spike your retirement savings in favor of some instant gratification in the here and now.
» Check out our full Betterment review.
---
Favorite (Free) Budgeting App: Empower
I've long been a Mint user, but now I've found myself drawn more to Empower's uncluttered interface and beautiful visualizations of potential retirement scenarios with their Retirement Planner.
Empower, previously known as Personal Capital, makes their money from premium services aimed at people with higher balances (which, no doubt, might be annoying to those people) and leaves their actual site free of promotions for credit cards or retirement accounts. They also have serious security (two-factor authentication is standard), which is comforting in our current era of data breaches and mass hacking.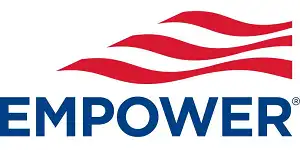 Empower
Empower is a hybrid digital wealth management company and finance app. In addition to paid investment management and advisory services, it offers a number of useful free tools to help with everything from net worth tracking to saving and retirement planning.
Pros:
Easy-to-use app

Great security, including two-factor authentication

App is completely free to use
Cons:
Wealth management fees can be hefty

May be subject to upsells
Sign Up Today
Empower Personal Wealth, LLC ("EPW") compensates Webpals Systems S. C LTD for new leads. Webpals Systems S. C LTD is not an investment client of Personal Capital Advisors Corporation or Empower Advisory Group, LLC. | Personal Capital is now Empower.
They send weekly emails letting you know how your spending compares to last month's, which can either be a nice little ego booster or a jolt of cold water, depending on how you're doing.
One thing Empower doesn't have that alternatives may, however, is easy goal tracking. Empower's got its sights on aspiring masters of the universe.
» Sign up for Empower or read our full review of Empower.
---
Favorite Savings App: Digit
Digit has a new name, Oportun
Digit's genius is in its simplicity, and how it uses the distracted way most of us manage our money to help us save.
Basically: You give Digit access to your checking account, it analyzes your spending, learns your habits, and starts to take out small sums (between $5 and $50) at moments it thinks you a) won't notice and b) won't need the money.
These small sums are stashed in an account somewhere (Digit supports itself with the interest from everybody's money), and keeps it far away from your grubby little hands. (Don't worry: You can request they put money back in your account when you need it.)
Digit will also send your little updates on how much you've saved, and congratulatory GIFs when you hit big milestones. And it's all done via text. (Though they do have an app now!)
Note of caution: If you're the deliberate type, and like knowing where every dollar of yours is going, then Digit might not be right for you. Those little deductions might have you shouting "Hey! I have plans for that money!"
» Check out our review of Digit.
---
Favorite Insurance App: Policygenius
Policygenius Home and Auto Insurance
Policygenius is an unaffiliated insurance broker and online marketplace designed to help users find the right insurance policy for their needs. Policygenius compiles offers from many different companies for variety of needs, including homeowners and auto insurance. The platform is free and easy to use.
Pros:
Provides multiple quotes in one place

Educational tools

Tailored recommendation
Cons:
May need to input information more than once

Doesn't include all options
Compare Quotes
Policygenius offers disability insurance, life insurance, renters insurance, and homeowners insurance – and will lead you through the process with ease. With an engaging and attractive interface and the no-pressure approach of an independent broker, Policygenius makes insurance as painless as possible and notably easier.
» Compare quotes with Policygenius or check out our Policygenius review.
The best personal finance products are ones that suit your needs
While these are our personal favorites, that doesn't mean they are the best for everyone. (How could they be?) For instance, if you're a major traveler and relatively big spender, then the Citi Premier® Card which has no foreign transaction fee and has an annual fee of $95 that may be worth it for you when it wouldn't be for a more casual or infrequent traveler.
Another thing that sets the Citi Premier Card® apart is that you can visit brick-and-mortar branches if you need help. That may be a big deal if you're someone who likes face-to-face contact and a real person to chat with when something goes wrong.
It's easy to get overwhelmed by the sheer volume of credit cards, bank accounts, and investment services out there (and the often-conflicting advice that goes with them). These products are a great start for anyone looking to get ahead on their finances.
Compare some of our favorites by type