Let's start off with everyone's least favorite kind of data. Without checking, do you know how much you have in debt? And how much of that total is interest?
Are you cringing? I certainly am whenever I think about how much debt I owe.
Turns out, we're not just worried about debt, we're planning our lives around it. CBS News reports that 74% of student loan borrowers in Gen Z and 68% of Millennials are putting off critical financial decisions — like saving for emergencies and building a retirement fund  — because of student debt.
This crisis means there's a huge market for Changed, a micro-saving app that funnels your spare change directly toward debt payments.
Changed App
If you want to pay off debt faster but need some help to start saving, the Changed app rounds up the spare change from your purchases and diverts them toward debt repayments. The app charges a $3 monthly fee, but it may be a worthwhile expense for those who struggle to budget and save regularly.
Pros:
Different repayment options

Works with any loan servicer
Cons:
Infrequent payments

$3 monthly fee

No web browser functionality
Download App
What is Changed?
Changed uses the "round up" model popularized by other spare change apps like Acorns. The Changed app rounds your purchases to the nearest dollar and transfers the rounded-up amount to a bank account, which then sends the money to your loan issuers.
Changed was founded by Dan Stelmach, who figured spare change installments could help his debt load go from ridiculous to manageable. And an automated savings app could do the work for him.
In 2018, Stelmach and his brother Nick Sky pitched Changed on the reality show Shark Tank, walking away with an investment to kickstart the company. At the time of this writing, they've helped borrowers pay down over $25 million in total loan costs.
How Does the Changed App Work?
Download Changed on the Apple App store (for iOS) or Google Play store (for Android). There are links to download on the Changed website.
First, you enter your basic sign-up information (address, birthdate, phone number). This is only used to set up your account.
Next, Changed opens an FDIC-insured savings account for you through the financial software company SynapseFI. Banking info is encrypted and secure, as with any savings account. The account is for storing your funds until they're transferred to the student loan provider.
Then, you'll enter your student loan information by linking to your loan servicer. Changed links up to almost all federal and private loan servicers — if your lender isn't listed, let Changed know and they'll help you add the info manually.
Changed walks you through where to find all your student loan stats, like your account number and the date your loans were issued. You can round up from multiple accounts, and from more than one servicer. You can also pick which account you want to fund first.
Finally, you'll link your Changed account to your checking or primary spending account(s). Changed doesn't store your checking account info, it just has you log in through the app.
From there, the app looks at your spending patterns and starts setting aside your spare change. If you've used other micro-saving apps, this pattern will be familiar.
Each time you make a purchase, Changed rounds the purchase amount up to the nearest dollar and saves the difference. If you buy a cup of coffee for $3.45, Changed would round up to $4 and save the extra 55 cents.
Once your total round-ups reach $5, the app transfers the money to your Changed savings account. Round-up transfers are limited to $10 a day so you don't overdraw your checking account by accident.
Once the round-up amount in your savings account reaches $50 or $100, the app transfers the money from savings to your debt balances. Until then, the money's still available to you. Loan payments take about five to 10 days to process, and Changed limits them to $500 per week.
It's worth noting here that Changed payments do not replace your regular payment plan. (That would be nice, right?) Instead, they help you reach your payoff goal a little faster — or a lot faster — without much effort on your part.
How Much Does Changed Cost?
Changed charges users $3 a month. The app is free to download; charges kick in once you start using it.
The monthly fee covers the cost of maintaining your savings account and moving money to your loan servicer. There's no free trial period — once you start, you're committed. Changed auto-renews your subscription each month. But the $3 fee covers all the site's features, so you won't be hit with extra charges.
Changed Features
Progress Screens
Changed lets you see your repayment progress in real time, which can be super motivating.
You can toggle between a few different screens on the app. The home screen has a nifty visual to show how the money you've "squirreled" away is adding up.
Other screens show you:
Round-up amounts from each purchase
Extra payments applied to your loans each month
How much each payment saves you in student loan interest
How much you could save over time
How early you could pay off your loans
Pick Your Savings Speed
Changed has a few different savings speeds — Budget, Standard, and All mode — which you can select or change. This is a good feature for people whose income or expenses fluctuate.
You can also pause transfers for 15, 30, or 60 days if you need to budget money toward other goals for a while.
Extra Payments
On the other hand, if you want to accelerate your savings speed, Changed is all for it. The "BOOST" rocket on your home screen lets you make an additional single or repeated transfer of $1-20 toward your loan principal, on top of the money you're already saving.
Link a Credit Card
If you can link your checking account to a credit card account, Changed will round up your credit card purchases. Round-ups go through the checking account so the charges don't raise your credit card interest.
Have Another Payer Help Out
If a family member or loved one is chipping in to help you with loan costs, Changed lets them sign up for their own account. They'll link their own checking accounts, but they'll need your info to link their loans. You can also use this feature if you're giving a helping hand to someone else.
Other Features
For those who want or need to refinance, Changed has a ton of bank offers on the site so you can compare interest rates.
If you have time and want to be really extra — by referring a friend, buying from a Changed sponsor, or taking their "Know Your Loan" course — Changed gives you "perk points" which enter your name in a weekly drawing to win free payments.
Stash My Cash
Changed can also help you build your savings accounts. You can choose to split your round ups and put some in savings and some to debt.
For example, you can choose to put 75% of your change towards debt but move 25% of the money into  your savings account.
This will help you meet other goals while you still make progress towards your debt.
My Experience Researching Changed
I found Changed to be refreshingly forthcoming about the limits of their automated savings app. They follow federal guidelines about which loan costs to pay first — fees, interest, and principal, in that order — and they don't promise that payments will go directly to the principal.
Their main communication method is email; I couldn't even find a phone number on the site. I prefer email contact, so that's fine with me.
But down to brass tacks: How much money would I save with this app? Changed, like most micro-saving apps, can't give you an estimate before they look at your spending patterns — round-up amounts can be all over the place depending on your spending habits.
I figured many of us could spend enough to make $50 in round-ups in the average month. Then I crunched some of the latest available averages on student loans from Education Data:
The average federal student loan debt per borrower is about $37,693.
The average monthly student loan payment is around $460.
The average interest rate is a rounded 6%.
So, let's say a borrower pays off a $37,693 loan at a 6% interest rate for 10 years.
Without any micro-savings from Changed, they'd make an average monthly payment of $418.47. Their total interest would add up to $12,523.35.
With $50 a month in Changed micro-savings, their average monthly payment would go up to $468.47. Their total interest would be lower, since they're paying down the loan more quickly — just $10,648.63.
Changed would save this borrower $1,874.72 in total interest payments over the loan's life. Even subtracting the $360 you'd pay in 10 years of Changed fees, that's still $1,514.72 saved in interest.
These savings may be even higher if you have a larger loan principal or save more through round-ups.
It's hard to argue with these numbers, so I may have to give Changed a try.
Who Should Use Changed?
People Who Struggle to Prioritize Extra Loan Payments
Part of the magic of spare change apps is that they take away the cognitive work of saving money, or the part where you have to remember to transfer a little extra into savings (on top of all the other things you have to remember).
If you'd like to make extra loan payments but you doubt you'll actually make it happen, Changed may be for you.
People with Competing Financial Priorities
Micro-saving apps are designed so you don't miss the extra round-up cash, because the transfers are so small. Maybe you want to apply heftier payments to other debts with higher interest rates, like credit cards. Changed makes sure you're not neglecting your loans in the process.
Borrowers with Single or Multiple Loans
If you have more than one loan and you want to direct payments to a specific loan first, Changed can arrange this for you.
Borrowers in Deferments or Grace Periods with their Student Loans
Changed lets you get an early start on loan payments if you can, without affecting your repayment status.
Frequent Debit or Credit Card Spenders
The more you spend, the more round-ups you'll have (within the $10 daily limit). If you already spend a lot on your debit or credit card each month, you're likely to build savings quickly.
Who Shouldn't Use Changed?
People Who Want Full-Service Repayment Assistance
While Changed has some borrower education, it doesn't offer specific guidance — like comparing different repayment plans or exploring your options for loan forgiveness. It can work in tandem with other debt management resources, but not as your only resource.
People Who Use Other Round-Up Apps
More specifically, if you already use a no-fee spare change app or you're already budgeting to make extra payments to your loan servicer, you probably don't need Changed. The fee covers the work of Changed taking these steps for you.
People Who Want to Pay off Their Debt ASAP
Changed doesn't pay your loan providers until you've gotten to $50 or $100 in your round-up savings, which could take some time. Setting aside extra money for student loan payments on your own may get the job done faster, if you have the funds to do so.
Pros
Passive repayment — The "set it and forget it" style of automated savings apps makes the work almost effortless.
Visual aids — Charts give you quick snapshots of your progress.
Different repayment options — Speed up or slow down payments if your financial situation changes.
Works with any loan servicer — This includes federal and private lenders.
Cons
Infrequent payments — Changed waits to transfer payments to your loan servicers until you hit a $50 or $100 total in roundups.
$3 monthly fee — The fee isn't huge, but it does cut down on your total savings.
No web browser functionality — Changed is only available as an iPhone or Android app.
The competition
There are a number of best micro-saving apps to stack up Changed against that promote saving techniques, including our top pick, Acorns.
Changed vs Acorns
Acorns is one of the most multifunctional spare change apps out there. Besides rounding up your purchases and saving the difference, Acorns can invest your savings in a diversified portfolio or a retirement account. Acorns comes with its own checking account as well (sort of an all-in-one robo-advisor).
Great for New Investors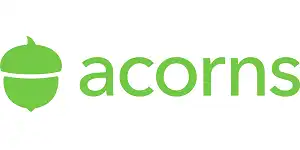 Acorns
Acorns makes it easy to start investing (even if you know nothing) and provides helpful tools to help you save more automatically. In under 3 minutes, start investing spare change, saving for retirement, earning more, spending smarter, and more. Pricing starts at just $3/month.
Offer: Claim your $20 bonus investment! Make your first successful recurring investment (min $5) - get a $20 bonus within 10 days of following month.
Pros:
Effortless automated investing

Helps you save more, automatically

Low-cost solution for both saving and investing
Cons:
Higher fees felt on smaller accounts

Not as many rich features as some competitors
Get $20 bonus
Like Changed, Acorns waits until your round-ups hit $5 to move your money into savings.
Acorns comes with a $3 monthly fee, the same as Changed's fee. With Acorns, the $3 fee covers most of the app's features. If you spring for a $5 monthly fee, you'll also get access to savings and investment accounts for children.
If you have loan payments under control and want to focus on saving for other investments, Acorns may be worthwhile.
Summary
If your debt total seems insurmountable, or even just annoying, Changed may be worth the monthly charge for what you'll save on interest alone. It's not for every borrower, but it's ideal for busy borrowers who need the extra push to get ahead of their debt.