Savings may be essential for financial health, but building a savings account is easier said than done. Between regular expenses and well…life in general, it's often hard to figure out what you can actually afford to save, let alone prioritize planning for the future. 
Fortunately, the best money-saving apps on the market today promote saving techniques that work around your regular spending habits – sometimes so smoothly you save money without even noticing.
Overview of the best money-saving apps
| App | Fees | Investing included | Account minimum | Savings account APY | Checking/spending account |
| --- | --- | --- | --- | --- | --- |
| Acorns | $1-$5/month | Yes | $0 ($5 for round-ups) | N/A | Yes |
| Digit | $5/month | Yes | $0 | N/A | No |
| Stash | $3-$9/month | Yes | $0 ($1 for certain investment accounts) | N/A | Yes |
| Chime® | N/A | No | $0 | 2.00% | Yes |
| Qapital | $3/$12-month | Yes | $10 for investment accounts | 0.1% | Yes |
Best for first time investing – Acorns
Cost – $3 or $5/month.
Options – Saving, investing, and checking accounts, retirement accounts, children's UTMA/UGMA accounts, cash back extension.
Savings techniques – Round-ups, automatic paycheck deposits, cash back shopping extension.
Great for New Investors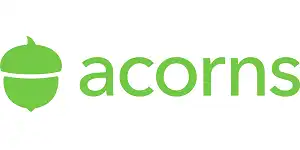 Acorns
Acorns makes it easy to start investing (even if you know nothing) and provides helpful tools to help you save more automatically. In under 3 minutes, start investing spare change, saving for retirement, earning more, spending smarter, and more. Pricing starts at just $3/month.
Offer: Claim your $20 bonus investment! Make your first successful recurring investment (min $5) - get a $20 bonus within 10 days of following month.
Pros:
Effortless automated investing

Helps you save more, automatically

Low-cost solution for both saving and investing
Cons:
Higher fees felt on smaller accounts

Not as many rich features as some competitors
Get $20 bonus
Acorns gets its name from the idea that small "acorns" of spare change can grow into big savings if you give them a little time. As a combo savings/investing app, Acorns makes things simple for the brand new investor and doesn't require much money to get started. 
The $3/month "Personal" plan gets you an Independent Retirement Account (IRA) and an "Acorns Spend" checking account. For $5/month, you can tack on investment accounts for children as well. 
If savings are your main goal, the basic account will probably be enough to get you rolling. When you link a credit or debit card to your investment account, Acorns "rounds up" your purchases to the nearest dollar and invests the difference for you once it hits $5 or higher – a popular auto-savings technique. You can add a "multiplier" feature if you want Acorns to double or triple the amount of investment with every transaction. 
Learn more about Acorns or read our full Acorns review.
---
Best for flexible savings – Digit
Cost – $5/month (first 30 days are free).
Options – Savings, investment, and retirement accounts.
Savings techniques – Automatic fund transfers, credit card debt reduction.
For $5/month, Digit's algorithms analyze your spending patterns and cash flow, then make a savings plan tailored to you. When you can spare a little extra, Digit transfers some cash to a linked savings account. When you have just enough to pay the bills, Digit skips the transfer. 
This method can work well for people with fluctuating incomes or anyone who has trouble deciding in advance how much to save. If Digit does overdraft your account (which they promise not to), they'll reimburse fees for up to two overdrafts. 
Like most money apps, Digit lets you pick your own savings goals, and if you're paying down credit card debt, Digit can automatically send the amount you've saved to the credit card company on your behalf.
Check out our full Digit review.
---
Best for lots of investment options – Stash
Cost – $3 or $9/month.
Options – Savings, investment, and retirement accounts, checking accounts, individual stocks and fractional shares, life insurance.
Savings techniques – Round-ups, stock-back, automatic saving.
For people who want to watch their savings grow, Stash offers plenty of vehicles that are best for micro-investing. You have more control over your portfolio picks with Stash than you do with Acorns – you can design your own portfolio or pick a pre-selected one from Stash. You can even pick ETFs that align with your values. 
Savings options are flexible, too: you can choose an amount to put in savings each month, invest your spare change with the "round-up" method, or let Stash's "Smart Stash" feature figure out what you can afford to save based on your cash flow.  
Stash comes with a debit card, something a lot of savings apps offer, and its own unique "stock-back" incentive. Whenever you use the Stash bank card to buy something at a publicly-traded company, Stash gives you a small fractional share of company stock to add to your portfolio. 
The app's cost depends on how many extra features you want. Most everyday savers will be fine with the $3/month Growth plan, which includes a debit card, an investment account, and stock-back perks. You can also add a tax-advantaged retirement plan (a good idea if you haven't opened a retirement account yet). Serious investors can upgrade to the $9/month "Stash+" for 2x stock-back returns and extra market info.
Read our full Stash review.
---
Best for low fees –

Chime®
Cost – No monthly fees.
Options – Savings and checking accounts.
Savings techniques – Round-ups, automatic transfers to savings, paycheck transfers. 
Chime is a mobile app that takes advantage of the lower-cost online-only financial app model to pass savings on to customers. They don't charge a monthly fee, so you keep any money you save.
Chime®
Chime® provides customers with an online banking solution that doesn't have minimum balance requirements or charge monthly maintenance fees. Through their saving and checking account options, you can benefit from unique automatic savings features, early direct deposit, and more.
Pros:
Features that make it easy to save money

Early direct deposit

Fee-free ATMs
Cons:
Lacking some traditional offerings

Limits and requirements on paper checks

No joint accounts or secondary cards
Open Account
* Chime is a financial technology company, not a bank. Banking services provided by The Bancorp Bank, N.A. or Stride Bank, N.A., Members FDIC.
Chime's free checking and savings accounts offer plenty of the features you'll find at a bank, like:
A

Chime Visa® Debit Card

.

Check deposit options. 

Bill-paying functions.

Two-day advance on directly deposited paychecks.
Checking and savings are linked; whenever you make a purchase with your checking account, Chime rounds up to the nearest dollar and adds the difference to savings. Or you can have Chime auto-deposit 10% of every paycheck into savings before the rest hits checking. Either way, the app does all the work.
Learn more about Chime or read our full Chime review here.
---
Best for creative saving techniques – Qapital
Cost – $3, $6, or $12/month.
Options – Interest-bearing spending account, "goals" savings account, investment accounts.
Savings techniques – Round-ups, automatic fund transfers, "triggering activities" savings, "guilty pleasure" savings, 52-week savings, "spend less" savings, payday savings.
Qapital runs on behavioral economics – their multiple savings strategies use your routines, habits, and everyday purchases to help bulk up your savings. 
Here's how it works: you get a spending account that earns you 0.1% in compounded monthly interest, and a "goals" account to grow your savings. To fund your goals, you can transfer regular, set amounts from a linked bank account to your goals account, or pick one of Qapital's "rules" or savings tricks. 
There's the "round-up" rule, which lots of apps use. There's the "trigger" rule which saves a specific amount every time you engage in a certain activity (something simple you do regularly, whether it involves spending money or not). 
The "guilty pleasure" rule moves a little cash into savings whenever you indulge in your favorite pricey latte, takeout, etc. The "52-week" rule lets you gradually increase the amount you stash in savings over a year. Qapital has other rules, too, and you'll probably find one that works for you.
Their pricing is higher than most money-saving apps – a $3/month basic plan has all the savings tools, while the $6/month plan unlocks pre-selected investment portfolios and gives you a Qapital debit card. The $12/month master plan lets you open joint savings with a partner.
Learn more about Qapital or read our full Qapital review here.
Why should you use money-saving apps?
You're just starting to build savings
The idea of building a savings account might be intimidating, but it's much simpler to stash away 50 cents whenever you buy a cup of coffee or a dollar whenever you refill your gas tank. That's mostly what these apps do – take the work out of savings one small amount at a time, so your regular budget isn't disrupted. 
You struggle to make savings a habit
If your money management style is on the "spend now, save later" side, it may be unrealistic to overhaul your habits right away and heap everything into savings. That's not how habits work; they take time to develop.
A free 30-day trial of Digit or Qapital, for instance, could be enough to show you how much the app can grow your savings in a typical month; and after 30 days, you'll be more used to putting a little cash aside. 
You're curious about small-scale investing
Investing can be a great way to save, but it's inherently risky, and you don't want to launch yourself right into an investment account without knowing what you're doing.
These apps make micro-investing as easy as sticking to an automated savings plan and assessing your risk comfort level. And they let you start with small balances, so you don't have much to lose.
Why shouldn't you use money-saving apps?
You have a savings pattern that works for you
If you're already saving money on a timeline that fits with your goals and income, a savings app could help you skim a little more off the top of everyday purchases, but it might not be worth the fees. 
You already have substantial savings
The savings accounts built into money-saving apps are great tools to get started, but they're not the highest-yield accounts out there. You'll earn more money keeping your savings in a bank or investment account that offers a higher APY (Annual Percentage Yield), especially if you have decent credit. 
Most important features of money-saving apps
Automated saving
Money-saving apps take the "how much can I afford" guesswork out of savings by putting them on autopilot. You won't see a huge interruption to your regular cash flow, which is nice – saving money doesn't have to feel like a penalty or a punishment.
And most apps make the automation flexible; if you're having a lean month or two, you can temporarily stop withdrawals (or, as with Digit, the app stops them for you). 
Most importantly, you'll get into the savings habit after a while.
Saving for short- and long-term goals
Sometimes it's easier to save if you have something to look forward to. Money-saving apps keep you motivated by letting you choose your goals and showing you how much your savings have progressed. 
"Rounding up" purchases
This auto-savings technique is available on almost every app now. By rounding up your purchases to the nearest dollar (or two dollars, or three – some apps let you multiply) you're saving small, manageable, regular amounts while you spend.
Checking accounts
Several apps set you up with a checking account and debit card, though you can usually link an existing checking account as well. 
Everyday money management
For elaborate budgeting templates, look for a budgeting app specifically (you can find our recommendations here). But savings apps have plenty of tools to keep your finances in line, especially if you tend to be disorganized and overdraft your accounts by accident. You can observe your spending patterns, set up payment reminders for bills, and get regular balance alerts all through the app. 
Investing options
While investment accounts aren't available with every savings app, they seem to be becoming more of a standard offering. "Micro-investing" lets you start out with spare change. Once you really get the hang of it, you may choose to switch to a higher-yield investment account elsewhere.
Money-saving apps are a great starting point, but they're only one aspect of a solid financial management plan.
Think of them as a helpful tool to analyze your spending behavior and nudge you into the next steps, whether that means breaking down a monthly budget or working towards financial freedom.