The best money-saving apps on the market today promote saving techniques that work around your regular spending habits to help you plan for the future.
If you're looking to save money, popular personal finance app Acorns offers useful features that make saving automatic and barely noticeable. Round-Ups takes spare change from your purchases and invests it once it builds up to $5, while Smart Deposit allows you to have a piece of your paycheck automatically invested for you. Start saving today without the hassle of putting money aside.
Overview: Best money-saving apps
Acorns
Acorns gets its name from the idea that small "acorns" of spare change can grow into big savings if you give them a little time. As a combo savings/investing finance app with multiple products, Acorns makes things simple for the brand new investor and doesn't require much money to get started. 
Great for New Investors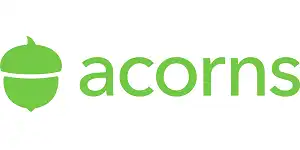 Acorns
Acorns makes it easy to start investing (even if you know nothing) and provides helpful tools to help you save more automatically. In under 3 minutes, start investing spare change, saving for retirement, earning more, spending smarter, and more.
Offer: Sign up and claim your $20 bonus investment! Make your first successful recurring investment (min $5) - get a $20 bonus within 10 days of following month.
Pros:
Effortless automated investing

Easy-to-use savings features

Low-cost solution to manage money
Cons:
Flat monthly fee more expensive for smaller accounts

Can use more robo-advisor features
Get $20 bonus
If savings are your main goal, the basic Acorns Personal account for $3/month will probably be enough to get you rolling. When you link a credit or debit card to your investment account, Acorns "Rounds-Up" your purchases to the nearest dollar and invests the difference for you once it hits $5 or higher – a popular auto-savings technique. You can add a "multiplier" feature if you want Acorns to double or triple the amount of investment with every transaction. 
Acorns Personal Plus is $5/month and offers everything Acorns Personal with even more tools, like live Q&A with investing experts. Acorns Premium is $9/month and their highest tier with the most features.
Cost – $3, $5, or $9/month depending on tier selected.
Options – Saving, investing, and checking accounts, retirement accounts, children's UTMA/UGMA accounts, cash back extension.
Savings techniques – Round-Ups, automatic paycheck deposits, cash back shopping extension.
» MORE: Sign up for Acorns or read our full Acorns review
Oportun
For $5/month, algorithms from Oportun, formerly Digit, analyze your spending patterns and cash flow, then make a savings plan tailored to you. When you can spare a little extra, Oportun transfers some cash to a linked savings account. When you have just enough to pay the bills, Oportun skips the transfer. 
This method can work well for people with fluctuating incomes or anyone who has trouble deciding in advance how much to save. Oportun can also help reduce overdrafts on your account.
Oportun lets you set up unlimited specific savings goals. Money is taken a little here and a little there until you reach your goal.
Cost – $5/month with a free period to start.
Options – Savings, investment, and retirement accounts.
Savings techniques – Automatic fund transfers, unlimited savings goals.
» MORE: Try Oportun or read our full Oportun review
Qapital
Qapital runs on behavioral economics – their multiple savings strategies use your routines, habits, and everyday purchases to help bulk up your savings. 
Here's how it works: you get a spending account, and a "goals" account to grow your savings. To fund your goals, you can transfer regular, set amounts from a linked bank account to your goals account, or pick one of Qapital's "rules" or savings tricks. 
There's the "round-up" rule, which lots of apps use. There's the "trigger" rule which saves a specific amount every time you engage in a certain activity. The "guilty pleasure" rule moves a little cash into savings whenever you indulge, like on your favorite pricey latte. The "52-week" rule lets you gradually increase the amount you stash in savings over a year. Qapital has other rules, too, and you'll probably find one that works for you.
Their pricing is higher than most money-saving apps – a $3/month basic plan has all the savings tools, while the $6/month plan unlocks pre-selected investment portfolios and gives you a Qapital debit card. The $12/month master plan lets you open joint savings with a partner.
Cost – $3, $6, or $12/month.
Options – Spending account that earns a teeny bit of interest, "goals" savings account, investment accounts.
Savings techniques – Round-ups, automatic fund transfers, "triggering activities" savings, "guilty pleasure" savings, 52-week savings, "spend less" savings, payday savings.
» MORE: Learn more about Qapital or read our full Qapital review
Also great
These are some other popular money-saving apps that also work with the round-up method to save you're probably familiar with by now.
Chime®
Chime is a mobile app that takes advantage of the lower-cost online-only financial app model to pass savings on to customers. They don't charge a monthly fee, so you keep any money you save.
Chime's free checking and savings accounts offer plenty of the features you'll find at a bank, like:
A

Chime Visa® Debit Card

.

Check deposit options. 

Bill-paying functions.

Two-day advance on directly deposited paychecks.
Checking and savings are linked; whenever you make a purchase with your checking account, Chime rounds up to the nearest dollar and adds the difference to savings. Or you can have Chime auto-deposit 10% of every paycheck into savings before the rest hits checking. Either way, the app does all the work.
Cost – No monthly fees.
Options – Savings and checking accounts.
Savings techniques – Round-ups, automatic transfers to savings, paycheck transfers, notable APY on your cash when in savings account.
» MORE: Read our full Chime review
Stash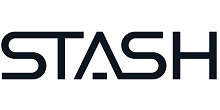 Savings options are flexible with the Stash app, allowing you to choose an amount to put in savings each month, invest your spare change with the familiar "round-up" method, or let Stash's Smart Stash feature figure out what you can afford to save based on your cash flow.
For people who want to watch their savings grow, Stash offers plenty of vehicles that work best for micro-investing. You have more control over your portfolio picks with Stash and can even pick ETFs that align with your values. 
The app's cost depends on how many extra features you want. Most everyday savers will be fine with the $3/month Growth plan, which includes a debit card, an investment account, and stock-back perks. You can also add a tax-advantaged retirement plan (a good idea if you haven't opened a retirement account yet). Serious investors can upgrade to the $9/month Stash+ plan for more features.
Cost – $3 or $9/month.
Options – Savings, investment, and retirement accounts, checking accounts, individual stocks and fractional shares, life insurance.
Savings techniques – Round-ups, stock-back, automatic saving.
» MORE: Start using Stash or read our full Stash review
Current
Current is a mobile banking app that can help you build your savings with a notable APY on your balance and features like round-ups.
To round-up with Current, swipe your debit card and they'll round up your purchase to the nearest dollar and deposit it right into a chosen Savings Pod. Their pods are similar to savings goals from some of these money-saving apps where cash can be added as you wish or swept in as it accumulates. You're allowed to choose three pods at any given time and save for multiple goals at once.
Cost – No monthly fees.
Options –  Hybrid account with savings, crypto investing.
Savings techniques – Round ups, Savings Pod, notable APY on your savings.
» MORE: Start using Current
The competition
If you're fine with the putting aside money part of savings, then these apps and tools can benefit you by helping you with discounts so you have more to save after buying a few things online and budgeting, so the money you do save is where is needs to be.
Capital One Shopping
Capital One Shopping is a 100% free browser extension and app that every online shopper should have. Once you install it, all you have to do is shop at your favorite stores and Capital One Shopping will search through thousands of other merchants to help ensure you get a good price.
Capital One Shopping
Capital One Shopping is one of the best free web browser extension and mobile app tools that automatically helps you find great deals and applies coupons and promo codes when you shop online to save you money.
You can also earn shopping rewards credits at participating retailers redeemable for cash value gift cards.
Pros:
Always 100% free to use

Gets you the best deal available

Easy to earn free gift cards as you shop
Cons:
Requires sharing your data
Sign Up Free
Disclaimer – Capital One Shopping compensates us when you get the browser extension using the links we provided.
On top of the deals that Capital One Shopping finds for you, users can also earn credits to use towards purchases on popular sites, which again will save you more. It's not a money-saving app in the realm that it will round-up like some of these options above, but it's one of the best coupon tools that will literally help save you money just for using it.
You don't have to be a Capital One credit card holder to use it and again — it's free. So, if you haven't made Capital One Shopping a part of your online shopping routine, it is time!
» MORE: Sign up free for Capital One Shopping or read our full Capital One Shopping review
YNAB
You can save money by budgeting and managing your money after can save you even more. A top budgeting app like You Need a Budget (YNAB) can help there.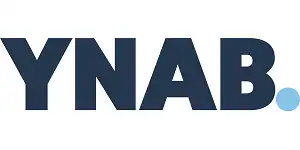 YNAB
You Need a Budget (YNAB) is more than a software program; it's a lifestyle. Whether your goal is to get out of debt, break the paycheck-to-paycheck cycle, grow your savings accounts, or all of the above, YNAB's theory is that giving every dollar "a job" can help.
Offer: Try YNAB Free for 34 Days today.
Pros:
Easy to get started

Both shared and manual account linking

No spammy advertising or upsells
Cons:
There is a learning curve for best use

Monthly or annual fee applies
Try YNAB Free
YNAB's budgeting method is to assign a "job" for every dollar that you earn, so that even before payments and bills show up, you know exactly where your money is going. Assigned savings targets in this way helps you stick to your spending plan and save money.
There is a fee you can pay annual or monthly, but in terms of money-saving YNAB notes that the return over a year is: $600 saved by new budgeters by their second month on average and $6,000 saved by new budgeters in their first year. These results, based on survey responses to YNAB, show how with proper budgeting you can save money and build your net worth.
» MORE: Try YNAB or read our full You Need A Budget review
How we picked the best money-saving apps
We looked at apps that offer money-saving with you in mind, considering fees, features and techniques that we want to use and figure people looking to save would as well.
Saving for the future is something a lot (strong emphasis on a lot) of people forget to do when they look forward their paycheck and spending their money, so apps that can automate savings to make it a habit for both short and long-term goals with easy-to-use features is something we looked for. We also compared options to find money-savings apps that can also allow you to invest, like Acorns, and/or have a checking account (or other products) to limit the tools and accounts you need.
Who should use money-saving apps?
Those starting to build savings
The idea of building a savings account might be intimidating, but it's much simpler to stash away 50 cents whenever you buy a cup of coffee or a dollar whenever you refill your gas tank. That's mostly what these apps do – take the work out of savings one small amount at a time, so your regular budget isn't disrupted. 
Those who struggle to make savings a habit
If your money management style is on the "spend now, save later" side, it may be unrealistic to overhaul your habits right away and heap everything into savings. That's not how habits work; they take time to develop.
Free trials from some of these money-saving apps or sign-up offers, for instance, could be enough incentive to show you how much the app can grow your savings in a typical month.
Those curious about small-scale investing
Investing can be a great way to save if you know how to invest, but it's inherently risky, and you don't want to launch yourself right into an investment account without knowing what you're doing.
These apps make micro-investing as easy as sticking to an automated savings plan and assessing your risk comfort level. And they let you start with small balances, so you don't have much to lose.
Who shouldn't use money-saving apps?
Those that have a savings pattern that works for them
If you're already saving money on a timeline that fits with your goals and income, a savings app could help you skim a little more off the top of everyday purchases, but it might not be worth the fees. Another one of the best personal finance apps, like for wealth management or investing, may then be better for you.
Those already have substantial savings
The savings accounts built into money-saving apps are great tools to get started, but they're not the highest-yield savings accounts out there. You'll earn more money keeping your savings in a bank or investment account that offers a higher APY (Annual Percentage Yield), especially if you have decent credit. 
Most important features of money-saving apps
Automated saving
Money-saving apps take the "how much can I afford" guesswork out of savings by putting them on autopilot. You won't see a huge interruption to your regular cash flow, which is nice – saving money doesn't have to feel like a penalty or a punishment.
And most apps make the automation flexible; if you're having a lean month or two, you can temporarily stop withdrawals (or, as with Oportun, the app stops them for you). 
Most importantly, you'll get into the savings habit after a while.
Saving for short- and long-term goals
Sometimes it's easier to save if you have something to look forward to. Money-saving apps keep you motivated by letting you choose your goals and showing you how much your savings have progressed. 
"Rounding up" purchases
This auto-savings technique is available on almost every app now. By rounding up your purchases to the nearest dollar (or two dollars, or three – some apps let you multiply) you're saving small, manageable, regular amounts while you spend.
Checking accounts
Several apps set you up with a checking account and debit card, though you can usually link an existing checking account as well. 
Everyday money management
Consider our recommendation for best budgeting apps here instead, or see some more methods to learn how to start budgeting properly. But savings apps have plenty of tools to keep your finances in line, especially if you tend to be disorganized and overdraft your accounts by accident. You can observe your spending patterns, set up payment reminders for bills, and get regular balance alerts all through the app. 
Investing options
While investment accounts aren't available with every savings app, they seem to be becoming more of a standard offering. "Micro-investing" lets you start out with spare change. Once you really get the hang of it, you may choose to switch to a investment account with more features and tools elsewhere.
Summary: Best money-saving apps
Money-saving apps are a great starting point, but they're only one aspect of a solid financial management plan and a toolkit of the best personal finance products.
Think of them as a helpful tool to analyze your spending behavior and nudge you into the next steps, whether that means breaking down a monthly budget or working towards financial freedom. As Acorns motto says, "from acorns, mighty oaks do grow."