Technology is changing how we handle money.
When I got my first bank account as a kid, I had a little passbook with my balance history stamped in it. There were no debit cards. And certainly no iPhone apps. That was less than 20 years ago.
Ten years ago, online banking started to emerge, but few people trusted it.
Five years ago, I wrote about new personal finance management software programs like Mint.com that would replace manual budgeting with a snapshot of all of your accounts in one place. But adoption was slow. This comment was typical:
…I am concerned about privacy and do not like having my financial information stored on more servers than necessary. Partially because of these concerns, I've elected to use money management systems stored locally on my own computers.
Now, Mint has more than 30 million users. Intuit bought Mint in 2010 for $170 million and has been investing in technology and growing Mint's user base ever since.
Times are changing. Personal finance software is becoming commonplace. Today, there are a lot of able Mint alternatives. Most of them, like Mint, are free.
Let's see how they all compare.
Empower is another personal finance manager that's made a name for itself in the past few years.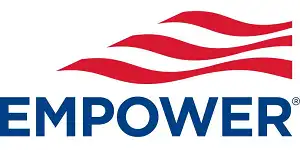 Empower
Empower is a hybrid digital wealth management company and finance app. In addition to paid investment management and advisory services, it offers a number of useful free tools to help with everything from net worth tracking to saving and retirement planning.
Pros:
Easy-to-use app

Great security, including two-factor authentication

App is completely free to use
Cons:
Wealth management fees can be hefty

May be subject to upsells
Sign Up Today
Empower Personal Wealth, LLC ("EPW") compensates Webpals Systems S. C LTD for new leads. Webpals Systems S. C LTD is not an investment client of Personal Capital Advisors Corporation or Empower Advisory Group, LLC. | Personal Capital is now Empower.
In fact, after trying Empower I'm hooked on their investment feature because it does the best job automatically figuring my total asset allocation across all of my investment accounts. The screenshot above shows just one of the ways you can view your entire portfolio with Empower. The colored bars represent different asset classes – foreign and domestic stocks, bonds, cash, and alternatives.
Empower aggregates checking accounts and credit cards, too, but it's clear that their development priority is investing, which isn't a bad thing. Unlike most personal finance management programs that make money by advertising or recommending products, Empower's business model is based upon selling investment advisory services to a small percentage of users.
Empower Pros:
Best investing tools.
Great dashboard providing an at-a-glance look of both spending and investing.
Provides integrated spend tracking, too.
Empower Cons:
Fewer spend tracking features than competitors.
No budget feature.
» MORE: Sign up for Empower or check out our full Empower review.
You Need a Budget (YNAB) has become a popular option among the DIY personal finance crowd. It's more expensive – $60 for Windows or Mac – but offers a 34-day full-featured free trial.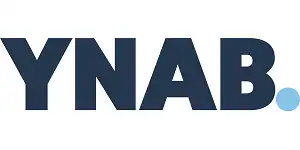 YNAB
You Need a Budget (YNAB) is more than a software program; it's a lifestyle. Whether your goal is to get out of debt, break the paycheck-to-paycheck cycle, grow your savings accounts, or all of the above, YNAB's theory is that giving every dollar "a job" can help.
Offer: Try YNAB Free for 34 Days today.
Pros:
Easy to get started

Both shared and manual account linking

No spammy advertising or upsells
Cons:
There is a learning curve for best use

Monthly or annual fee applies
Try YNAB Free
You Need a Budget works on four simple financial rules:
Give every dollar a job.
Save for a rainy day.
Roll with the punches.
Live on last month's income.
So unlike other tools that simply aggregate your transactions and track your spending, YNAB actively helps you get better with budgeting. YNAB offers free online classes to get you started on this budgeting journey.
YNAB syncs between your desktop and your mobile device, and allows you to enter transactions on your mobile device in real-time.
YNAB pros:
You'll give every dollar a job, so all of your money is accounted for.
Free 34-day trial so you can see if it's the best app for you.
Plenty of educational tools.
You can easily make (and reach) savings goals.
YNAB cons:
After the 34-day trial, you will have to pay a premium to use the service.
» MORE: Open an account with YNAB or read our full YNAB review. 
As a visual person, spreadsheets and ledgers never worked well for me. That's why I was excited to try out PocketSmith, which reenergizes money management by using a calendar approach. I can look at my month ahead and plan out exactly where I'll spend money, moving items around to account for big expenses like mortgage due dates.
PocketSmith
PocketSmith is an app that acts somewhat like a financial personal assistant. It helps you manage and organize your expenses in a way that allows you to understand your complete financial picture.
You can understand where you spend and then create a financial plan to better organize your spending.
Offer: Use our link for a coupon to get 50% off a monthly subscription for the first two months!
Pros:
Excellent budgeting features

Comprehensive financial dashboard

Links with multiple accounts
Sign Up Now
But that isn't the only handy feature of PocketSmith. The app links up to your bank account, tracking all transactions and categorizing them. You can create rules that will direct incoming transactions into the appropriate categories, even renaming them in a way that will make them easier to manage. If you're looking for a specific transaction, you can easily find it using the search feature.
In addition to taking control of your debts, you can also use PocketSmith to track and manage your income – whether it's your salary, investment returns, or a cash gift from your favorite relative. One of the most interesting features is the net worth calculator, which takes a look at all your connected accounts and assets to give you a number that you can strive to improve.
PocketSmith Pros:
Track expenses by categories.

Monitor your income, including your net worth.

Integrates with many popular apps.
PocketSmith Cons:
It has a steep learning curve.

Free version only includes manual reports.
» MORE: Sign up for PocketSmith or read our full PocketSmith review. 
CountAbout
Monitoring your income and expenses is fairly standard on most finance apps. What sets CountAbout apart, though, is its reporting. You'll get a variety of visual options for tracking your spending habits, including graphs and charts. You can create tags for certain types of transactions that will make your reporting even more useful. You can even track your financial independence and early retirement goals through their FIRE widget. 
To further CountAbout's reporting power, you can even split transactions to track certain types of expenses at a given retailer. If you shop at a superstore like Walmart, for instance, you can separate groceries from other purchases, then pull reports specific to how much you're spending on groceries on a periodic basis.
With CountAbout, you can also toss paper receipts and keep your life as clutter-free as possible. You'll be able to scan copies of your receipts and attach them to your expenses. If you later need to track down a specific receipt, you can just search your transactions and either print it or take it along on your mobile device to show.
CountAbout Pros:
Import transactions from Mint, Quicken, and other apps.

Comprehensive, visually-appealing reporting.

Mobile access.
CountAbout Cons:
No free version.

No support for investments.
» MORE: Check out our full review and experience of CountAbout.
Unifimoney
Investing can be an easy task to procrastinate, especially if you have to sign up for a separate platform to do it. Unifimoney makes investing easy by incorporating it with your regular banking. In addition to setting up automatic transfers to your portfolio each month, Unifimoney can also move your deposit interest and cash back rewards over. 
But Unifimoney's checking account features are fairly robust on their own. You'll get standard checking account features like bill pay, remote check deposit, and even a checkbook in case you ever need to write a paper check. The funds in your checking account will earn 0.2% APY, which is pretty good for checking.
There's also a Unifimoney credit card – Unifi Premier – that will roll out to customers in Q3 2021. You'll be able to earn 2% cash back rewards invested in gold, Bitcoin, or even a contribution to your Robo fund.
Note that Unifimoney's checking account is free as long as you meet the minimum balance requirements, which are $20,000 in your account or $2,000 in direct deposits each month.
Unifimoney Pros:
Automatic investing makes it easy to build your portfolio.

Checking earns 0.20% APY on your deposits.

Credit card with 2% cash back.

Cryptocurrency investing supported.
Unifimoney Cons:
Fee unless balance or monthly deposit minimum is met.

No cash advances available.
» MORE: Learn more about Unifimoney.
Any Personal Finance Manager You Use is a 'Good' One
The best personal finance manager app is the one that you'll use consistently, whether it's Mint, a Mint alternative, or even a simple spreadsheet.
That said, it pays to try a few and play around. And you're certainly not limited to web apps. For example, iBank is a powerful (although more expensive) app for Macs and iOS devices. Savvy Spreadsheets offers an Excel-based experience that does more than you might do with your own spreadsheet but leaves out syncing accounts.
I'll be honest: I don't have the time at the moment to manually enter every expense I have, so account syncing is attractive. But training myself to use these apps in the last few weeks was like trying to teach an old dog a new trick – I kept checking my online bank account statements and adding them to yet another site felt like a chore.
I do love Empower for the investing insights it provides. I haven't found anywhere else that I can get such a useful analysis of my entire portfolio.
Mint still holds its title as the most used online personal finance manager, but there's fierce competition these days.
Whether you choose Mint or another alternative, managing your finances has gotten a whole lot easier thanks to technology.