Changing your behavior, at least temporarily, is the only way to fix the lack of savings in your life. Here are some tips to help you save money fast.
If you have little or no money in savings, count yourself among the majority.
A 2019 survey by GOBankingRates found that 69% of Americans have less than $1,000 in savings. That includes 45% who say they have no savings at all.
If you're in either or both these unfortunate groups, the good news is that joining the ranks of the savers can be quicker and easier than you'd ever imagined. It's just a matter of focusing your attention and efforts on how to save money fast.
Why should you do it fast? One of the best ways to change a bad habit is to replace it with a good one. The faster you can see results from your efforts, the quicker and easier that will happen.
So, let's concentrate on specific strategies on how to save money fast.
Set Up a Budget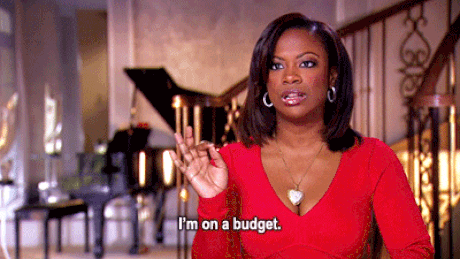 Before you can begin saving money, you first need to get a handle on your budget. A common characteristic of non-savers is the absence of a budget. That's what has to change.
You can try to do this manually, but if it hasn't worked for you in the past it probably won't now either. But sometimes all you need is the right tool. And with all the budgeting apps available today, it's easier than ever to create a low maintenance budget – even if you've never had one before.
The advantage of a budget app is that it will help you find extra room in your budget. By knowing exactly where your money is going, you'll have an opportunity to cut a series of expenses that will free up funds for savings.
Fortunately, there are a large number of budgeting apps choose from. Here are just a few of the more popular ones:
Personal Capital
Personal Capital is a free app that is fast becoming one of the most popular budgeting and financial aggregator apps available.
And since it also has a strong orientation toward investing – which should be your ultimate goal – it can provide a dual advantage. Just know that you'll need to pay more for the financial management features offered by Personal Capital.
Cut Everyday Expenses
Most of us tend to spend too much money across-the-board, almost as a default setting. If you want to learn how to save money fast, that's what needs to change.
The best way to do that is by finding ways to cut a series of everyday expenses. Pennies add up to dollars, and enough dollars starts to equal real money. That's one of the big secrets behind how to save money fast.
One of the easiest ways to cut your everyday expenses is by using Capital One Shopping. This app routinely looks to save you money by applying coupon codes that other users have found success with on the same purchases as well as hunt for a lower price on an items you're about to buy. Imagine you're about to pay $55.99 for a new pair of sneakers from Walmart, but Target has the same pair in the same size for $41.99. Capital One Shopping will alert you to the $14 savings; money you would have been willing to pay just a few moments prior.
One more cool feature that makes Capital One Shopping even better; you can earn credits when you make purchases at many online retailers. Those credits can be used to buy gift cards, saving you even more on the things you normally buy.
Disclaimer - Capital One Shopping compensates us when you get the browser extension using the links we provided.
Find a Cheaper Phone Service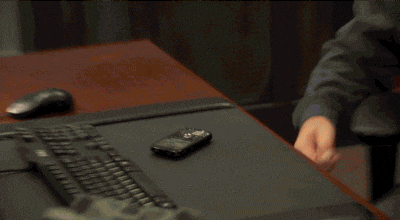 In recent years, a smartphone has become at least as important as owning a car. But at the same time, your monthly phone service bill shouldn't start resembling a car payment. It can be difficult to save money on this expense because everyone has different needs and preferences.
But if you want to save money on your phone service, while preserving the basic features you need, you'll need to spend some time shopping for a better plan. And they are out there.
For example, Sprint offers its Unlimited Plan, with unlimited talk, text, and data. It's available for $60 per month for a single line.
If your current plan is something like $100 per month, you can save $40 by switching to Sprint, which works out to be $480 per year. That's a big chunk of savings on a single expense.
It's Virtually Cliché – but Cut Your Cable
The typical cable TV bill is between $75 and $100. Even dropping your service to the most basic level doesn't usually results in a big cost savings.
But ask yourself, exactly how much time I spend watching TV? Between the Internet, smart phones, and the general fast pace of life, you may spend less time in front of the tube than you realize. And why pay for 200 channels if you only watch 15 or 20 of them?
Give serious consideration to eliminating your cable TV service, and going instead with one or two of the popular streaming services available.
A service like Hulu can offer a serious alternative to cable TV, and at a greatly reduced price. For $39.99 a month, you can get Hulu with live TV.
If you're currently paying $100 per month for cable TV, that will cut your bill by $60 per month. That $720 per year.
Earn cash back
Another way to cut costs is to have your purchases earn you money.
For grocery and convenience store purchases, an app like Fetch Rewards can help you out. Just snap a photo of your store receipt and Fetch will issue points for every item you buy from one of its partner brands. Those brands include big names like Huggies, Jell-O, Pepsi, and Kraft.
With Fetch, you aren't limited to grocery receipts. You can earn points for purchases at big-box retailers like Petsmart and club stores like Sam's Club. Redeem those points for gift cards that you can use at your favorite retailers.
Lower Your Car Insurance Bill
There are different strategies you can use to lower your car insurance bill, from driving more safely, to increasing your deductible, and taking a defensive driving course. But if all those strategies fail to produce significant savings, you should shop for a different carrier. In fact, shopping for a new car insurance provider every two or three years is one of the best ways to lower your car insurance bill.
At any given point in time, a competitor may want your business more than your current insurance carrier does. You'll know by the lower premium they charge.
If you're looking for a traditional insurance provider, you could go with a company like Allstate.
Allstate is a huge name in the car insurance world, and for good reason. The number one thing Allstate excels at is their discounts. Yes, Allstate does have higher premiums than many of their competitors, but, if you're a good driver, the discounts will help lower your premiums significantly.
And Homeowner's and Renter's Insurance Too
One insurance provider worth checking out is Lemonade. The company is a disruptor in the homeowner's and renter's insurance space, charging much lower premiums than traditional carriers.
Lemonade operates on the peer-to-peer model. Participants pool their resources by paying premiums, and claims are paid out of that pool. The company takes a flat 20% for administrative costs, but the rest is available to pay claims. At the end of June of each year, if there are any funds remaining in the pool, it's paid out to charities.
Lemonade premiums started just $5 per month for renter's insurance and $25 for homeowner's insurance. Increasing the basic coverage levels will raise your premiums, but they'll still be lower than traditional insurance companies. In some states, your policy will even come with a zero deductible.
If you're currently paying $30 per month for a renter's insurance policy, and you can get one for $10 from Lemonade, you'll save $20 per month, or $240 per year.
Save on Groceries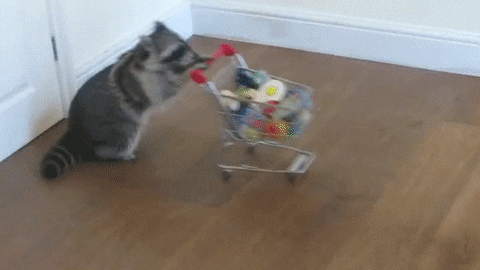 Groceries are probably the most flexible corner of most people's budgets. Fortunately, there are multiple easy ways to save money on groceries, like buying in bulk, planning your meals ahead of time, and joining a wholesale food club.
You can even sign up for rewards apps to save you additional money. For example, an app called MyPoints offers up to 40% back at 2,000 of the most common retailers in the country. These include Target and Walmart, with most stores in both chains now selling groceries.
Another is Checkout51. They come out with new offers every Thursday, which you can load onto your smartphone, and use it to earn cash back on purchases.
If you normally spend $300 per month on groceries, and you can cut that by 20% using several strategies, you'll save $60 per month. That will be another $720 per year.
Save on Dining Out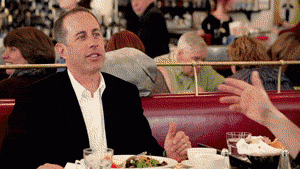 If you've ever read any article or book on how to save money, cutting back or eliminating dining out is a standard strategy. But let's face it, all of us live in a world with a combination of two deadly conspiracies: a fast pace and an abundance of eateries. That means in spite of your best intentions, you'll be eating out anyway, and probably a lot more than you should.
Be that as it may, there are ways to save money on dining out. And since it's become a major spending category, there are plenty of ways to save money on restaurant meals. Obviously the biggest savings will come from reducing the number of times you eat out. But when you do, take advantage of coupon offers available through sites like Groupon.
Still another strategy is to take advantage of meal delivery services. They're certainly more expensive than cooking your own meals at home, but they're a lot cheaper than eating at restaurants. And they serve much the same purpose as restaurants, by saving you time on meal preparation. And since the food can be delivered directly to your home, you'll save even more time not having to drive to and from a restaurant.
Examples of meal delivery services include Home Chef and HelloFresh.
Home Chef
Home Chef has meal options starting at $6.99 per serving. Signing up with Home Chef is a very simple process. You just select how many meals and servings you'd like, enter some credit card info and you can start picking your meals!
Home Chef doesn't have the most options when it comes to specialty diets, but they do offer meals for vegetarians, the carb-conscious, and the calorie-conscious. Plus, they have tons of options for the average meat-eaters as well.
HelloFresh
HelloFresh is a little more expensive than Home Chef, with most plans hovering around $11.99 per serving. But, they have way more options.
They not only have family-friendly meals, but they also offer one-pot meals for fast preparation, and meals for vegetarians, as well.
Their sign-up process is just as easy as Home Chef's, and you can get delivery even faster with their new Pronto Plan.
Go for Better Credit Card Deals
You can save even more money on groceries and dining out – and a whole bunch of other purchases and expenses – just by selecting the right credit card. There are credit cards that offer generous rewards, which when added to other discounts and rewards programs, could represent a substantial savings in your overall monthly budget.
Here is an example of a credit card that can save you serious money through rewards:
American Express Blue Cash Preferred
With 6% back on the money you spend at grocery stores, the American Express Blue Cash Preferred card helps you save on items you would buy anyway. You'll also get 6% back on U.S. streaming subscriptions, 3% back on transit and gas station purchases and 1% back on many other purchases.
In addition to ongoing savings, you'll get an initial boost of $300 in cash back when you make at least $1,000 in purchases during the first three months you have the card. This cash back will come in the form of a statement credit.
You'll also save money on interest. For the first 12 months, American Express offers 0% APR on all purchases and balance transfers. After that initial period, you'll pay a variable APR of 12.99% to 23.99%.
Find or Create Extra Money
Finding ways to save money is an obvious way to build up savings quickly.
But if you want to supercharge the effort, you should look for extra money from other sources.
Check out MU30's list of the best side hustles to get yourself going.
Bank Windfalls
One of the big advantages of implementing a budget is that you'll learn to live within your means. That is, you'll live on what you earn on a regular basis, so that you don't need to rely on windfalls.
If you reach that point, banking windfalls to be one of the best ways to fast-forward your savings efforts.
For example, according to the IRS, the average income tax return is nearly $3,000. Instead of spending your refund, putting it into savings or investments can be a real way to jumpstart your savings program.
Consider doing that with any extra windfalls you get. Those can include an employer bonus, proceeds from the sale of a personal asset, or just about any receipt that's more than a couple hundred dollars.
When you combine banking windfalls with saving money through budgeting, you'll be accumulating funds from two directions.
Create a New Income Source Specifically for Savings
If you're having some difficulty on the budgeting side, or if you're just getting impatient and want to see faster results, consider adding an additional income source that will go directly into your savings.
There are different ways you can do this. The most conventional method is to get a part-time job. But you may also want to consider various side hustles that may work for you. For example, you can write web content, offer pet sitting services, or become a virtual assistant. Sometimes it's just as simple as cutting a neighbor's lawn, cleaning their house, or providing babysitting services.
You don't have to turn this into a second career either. If you can earn $250 working just a few extra hours per month, that will add up to $3,000 in additional savings each year.
The "Magic Formula" that Makes All These Strategies Work – Open the Right Savings Account
So far in this guide, I've concentrated on ways to find extra funds for savings. But the other half of the equation – which is equally important – is making sure it actually finds its way into a savings account, to fulfill its intended purpose.
Whether that purpose is to create a well-stocked emergency fund, or to begin investing for the long-term, where you'll hold your money – and how much it will earn – will be important in providing the incentive you may need to truly embrace saving money. And there are few motivators as strong as the ability to use your money to make still more money.
If you're looking to invest emergency savings, the best way to do that is through high-yield online savings banks.
Here are a couple to check out:
Investing with Robo-Advisors
If you're looking to invest your money for even greater returns, consider putting your savings into a robo-advisor account, like one of the following:
Betterment
Betterment allows you to open an investment account with a $10 minimum deposit, and creates and fully manages a custom portfolio for an annual fee of just 0.25% of your account balance. That's $25 per year on a $10,000 account.
You can invest in stock and bond ETFs through Betterment, which ensures that you have a diversified portfolio at all times. And since Betterment is a robo-advisor, they'll do the rebalancing for you.
Wealthfront
Wealthfront has a similar pricing structure to Betterment, but requires a minimum $500 initial investment. They'll also create and fully manage your investment portfolio for you.
What makes Wealthfront unique in the robo-advisor world is the fact that they also offer a place you can stash your money (so it can grow) and invest it later. And even though Wealthfront is not a bank themselves, your money is still FDIC insured through Wealthfront's partner banks.
M1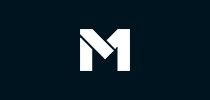 M1 works a little differently than other robo-advisors.
You can help design your own portfolio – referred to as "pies" – with up to 100 exchange-traded funds and/or individual stocks. M1 will then manage the portfolio for you, free of charge.
Whether you choose to put your newfound savings into high-interest savings or invest it through a robo-advisor, you'll be creating that all-important endgame for your savings strategy. And once you do, you'll be building the foundation for future financial independence.
If you can focus on financial independence as a goal, saving money can even become fun!
Cut a Few Expenses and Bank the Savings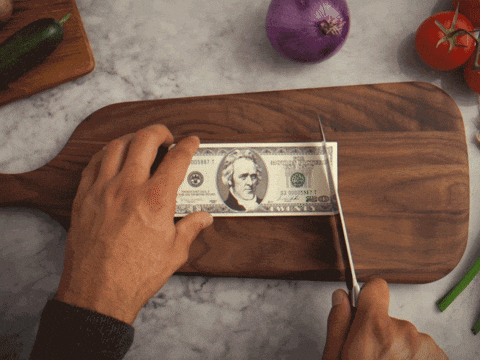 This is the strategy that will take the least amount of effort. You pick two or three expenses that are least important, and eliminate them.
This can be an unused gym membership, cable TV, add-on phone services, or newspaper or magazine subscriptions.
You can also cut out or drastically reduce "behavioral expenses". Examples include frequent restaurant meals, heavy entertainment expenses, or even travel.
You don't have to cut any of these expenses permanently. You can eliminate them only as long as it takes you to reach whatever your savings goal is.
For Couples: Live on One Paycheck and Bank the Other
It's often said that "two can live as cheaply as one." That's not entirely true – it might be more accurate to say that two can live as cheaply as one and a half. But the basic premise is valid.
If you're a couple sharing expenses, one of the most effective ways to save money fast is to dedicate one paycheck for basic living expenses, and the other for savings.
Of course, the theory is better than reality. You'll probably have to cut expenses in order to live on a single paycheck.
Naturally, the more you can allocate into savings from the second paycheck, the faster the savings accumulation will go.
Sell Everything You Don't Absolutely Need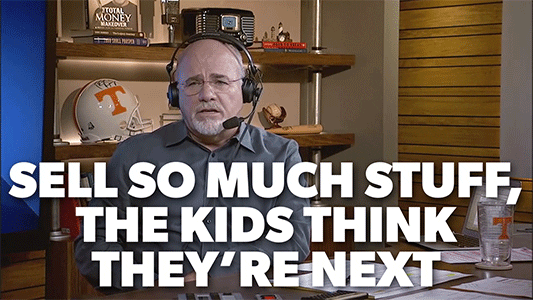 If you're like most people, you probably have a house full of stuff you need, and an equal amount that you don't. Even if you think it's junk, the stuff you don't need could be worth some money. Gather it all together, clean it up, and get ready to put it up for sale.
Do some searching on the web to determine reasonable pricing. (eBay has an Item Pricer App that will help you check eBay prices).
There are different ways you can sell your items:
eBay.
Craigslist – works best for larger, higher priced items.
Amazon.
Holding a garage sale, or tagging on with someone who is.
Flea markets and swap meets.
Consignment shops.
Depending on how much un-needed stuff you have, you can generate anywhere from a few hundred dollars, to a few thousand. And that'll look a lot better in your bank account than stuffed in a closet or attic.
There are even online platforms where you can sell specific items. For example, you can sell gently used clothing on sites like Poshmark or ThredUp. These days, there's an online platform to sell just about anything you can think of.
The stuff you think of as junk may be potential savings waiting to be converted.
Guerrilla Warfare Tactics to Save Money
This one really depends on where you're at in life. It'll be easier for people who are single or married without children. But the basic idea is to radically lower your cost of living. That will mean targeting your major expenses, rather than trimming around the edges of your budget.
The possibilities here are enormous. Let's say you're single, and currently living in an apartment that costs $1,000 per month. By taking in a roommate, or becoming a roommate in someone else's apartment, you might cut your rent down to $500. That would enable you to save $6,000 in one year.
Another example: You have a late model car with a $500 monthly payment. You sell the car, pay off the loan, and buy a "beater". Sure, you'll have higher repair bills, but it's unlikely those will total anything close to the $6,000 that you'll save on car payments.
Both options seem extreme on the surface. But if you're looking to save money fast, these efforts will get you there.
Summary
Any one of the above methods can help you save a significant amount of money quickly. So, select the one that works best for you. If you have no savings, and you want to save money fast, choose one or more to make it happen.
Changing your behavior, at least temporarily, is the only way to fix the lack of savings in your life.
Read more
This Simple Strategy Can Make Anyone A Millionaire—Why Not You?
MoneyUnder30 receives cash compensation from Wealthfront Advisers LLC ("Wealthfront Advisers") for each new client that applies for a Wealthfront Automated Investing Account through our links. This creates an incentive that results in a material conflict of interest. MoneyUnder30 is not a Wealthfront Advisers client, and this is a paid endorsement. More information is available via our links to Wealthfront Advisers.