When I was assigned to review the investing app Stash, I was skeptical. I suspected its personalized investing approach was just a scheme to ensnare young investors to expensive, actively managed mutual funds with nothing more than the promise of self-expression. Love shopping? You can invest in retail stocks! Dig technology? A mix of tech stocks is just what you need! Your stock portfolio should reflect the unique and beautiful snowflake that is you!
It seemed like Millennial-baiting of the lowest order.
Now having spent some time with Stash, I can say that it is a well-made, well-designed app that fills a particular niche — it can be good for people who don't just want to invest, but who want to invest in something they believe in. People who believe their portfolio should be an extension of who they are and what they value, and are willing to pay a slight premium for that.
Stash has certainly carved out a niche for itself in the crowded world of fintech. Whether that niche is right for you, however, depends on what you're looking for.
What Is Stash?
The goal of Stash is to help new investors get started with limited resources. Although the idea of building an investment portfolio can seem overwhelming at first, Stash makes the process smoother.
After signing up for Stash, you'll be able to build your portfolio based on your personal goals and risk tolerance. Overall, the app offers a user-friendly way to kickstart your investment portfolio and serves as one of the apps that can save you money.
Pros
Low minimum investment — It only takes 1 cent to start your investment portfolio¹. If you are struggling to start investing, that is a great feature.
Helpful guidance — The app has built-in guidance that will help you build a portfolio from scratch.
Automated options — Once you set up your account with your preferences, it will continue to build automatically.
Stock-Back® rewards — As you build your investments, every little bit helps. Stock-Back® rewards allows you to build your investments with little effort⁵.
Smart Portfolios — Stash's Smart Portfolios will design a portfolio for you based on your individual risk tolerance.
Cons
High monthly cost — The monthly fees can be fairly steep, especially if you have a relatively low account balance.
Expensive funds — The ETFs offered through Stash are relatively diverse. However, they also have a high expense ratio that could cut into your long-term returns.
How Does Stash Work?
If you are interested in using Stash, you can sign up by visiting their website or downloading the app, available for both iOS and Android.
First, you'll be asked to set up an account by creating a password and sharing your email. Next you'll be asked to share some information about yourself.
Although it might seem like several steps, it only took a few minutes to go through this process.
You'll be asked to provide your legal name and date of birth. In order to work with Stash, you need to be 18 years old. Plus, you must prove that you are a U.S. citizen through your Social Security number.
All of this will be done in the "Basics" part of the process. 
After you verify your identity, you'll be asked to pick a plan and complete a questionnaire. The goal of the questionnaire is to determine your risk tolerance for your future investments.
The risk levels are conservative, moderate, and aggressive. After you are placed into the best category for your financial situation and personal preferences, you will receive a selection of recommended investments.
Stash provides a wide range of investment options in order for you to build the best portfolio for your situation. You'll find over 3,800 individual stocks and ETFs, as well as many bonds through your Stash account. Many stocks span a broad range of companies covering all parts of the U.S. economy, from big household names to smaller manufacturers.
Once you've established a risk level and funded your account, then you'll be able to start investing. It may take a few minutes to enter your banking information in order to fund your investments.
How Much Does Stash Cost?
In order to work with Stash, you'll need to pay a monthly subscription fee³. There are two levels of this subscription that I'll walk you through below.
Stash Growth
The Stash Growth option is $3 per month.³ With it, you can open one taxable brokerage account ("Personal Portfolio"), one Discretionary Managed account ("Smart Portfolio"), and one IRA ("Retirement Portfolio"). 
You also get the Stock-Back® Card, a Visa debit card that offers fractional shares of publicly traded companies as rewards when you make a purchase there using the card. (We'll discuss this more, below.)
Stash+
The upgraded Stash+, is $9 per month³. In addition to all of the standard features, you'll have the option to open investment accounts for two kids and 2x Stock-Back®. Plus you will receive monthly market insight reports.
If you are getting more interested in investing, then Stash+ might be worth it. However, $9 is fairly steep for the features you'll receive.
You'll have to review your options to determine what works best for your situation. But it is important to note that Stash is one of the few firms that doesn't charge fees based on your portfolio size. Instead, you can access Stash Smart Portfolios through the Stash Growth and Stash+ options available. With that, you may find that you are getting a lot of bang for your monthly bucks.
Stash Features
Stash's Design Is Its Strongest Feature
Stash sets itself apart with an easy and intuitive design that displays necessary information.
Most of the other robo-advisors pick your investments for you — they take your age, risk profile, and investment goals into account and spit out a mix of low-cost securities, mostly ETFs. Stash takes these things into account, but also leaves a lot up to you.
Stash organizes its offerings by sector while ETFs are also organized by categories.
By clicking on one of them, you'll be taken to a screen that shows you the risk level of this particular fund, the companies whose stock make it up, the underlying security (usually an ETF), and its ticker symbol.
Below that, it displays the fund's most recent share price, its dividend yield, and, oh so importantly, its expense ratio. There's also a link to the fund's website.
The Stash funds vary from very good and cheap to…  less so. Expense ratios are an easy measure of just how much it costs to own a given mutual fund or ETF. Others are considerably higher.
Earn Stock-Back® from the Stores You Shop at Most Frequently
You can open a Stash bank account easily because there is no minimum deposit and there are no hidden bank fees⁴.
Plus, Stash offers Stock-Back® rewards when you make purchases at merchants that offer stock such as Walmart and Amazon. You'll receive a fractional share of that company with that purchase. If you aren't shopping at a publicly traded company, then you will receive a percentage of your purchase back in the form of an ETF⁵.
Stash's Portfolio Builder
With the Portfolio Builder, you'll be able to work toward an investment strategy that meets your goals and values. The app offers a wide variety of investment options that will allow you to find the perfect match.
Stash's Smart Portfolios
Although you can go it alone in Stash and build an epic portfolio, why not let Stash do the heavy lifting for you with their Smart Portfolios? These Smart Portfolios are designed based on your risk tolerance and extensive financial research. The result is diversity and personalized portfolios that are crafted with you in mind. 
Not only will the portfolio build itself, but you will also be able to add and remove cash without any worries. Instead, Stash will automatically move your portfolio closer to the ideal Smart Portfolio. With that, Stash will buy underweight investments when you remove cash and sell overweight investments when you add cash. 
The result of Stash's Smart Portfolios is a graceful strategy that helps to deepen and solidify your long-term investment journey with Stash through well-diversified investments.  
Diversification Analysis
If you want to take a more DIY approach to investing, Stash offers the Diversification Analysis tool to assist you. With this tool, you can more easily maintain balanced portfolios based on your risk tolerance.
Plus, you can use the tool to help keep your personalized investments on track.
Who Should Use Stash?
If you are new to investing, Stash will walk you through everything you need to know. It can be a big relief to start small and build your investments slowly.
Stash is great for new investors that don't have too much investment capital to start out with. It is a stepping stone to building a solid portfolio.
Who Shouldn't Use Stash?
If you are an experienced investor, then Stash may not be a good fit for you. The app walks investors through building a portfolio which is great, unless you already know how to do that for yourself.
Also, if you have more than a few hundred dollars to invest, then you might find less expensive funds at other brokerage firms.
The competition
Stash vs Acorns
Acorns is another investing app great for micro-investing with no account minimum that will allow you to get started with as little as $5.
Great for New Investors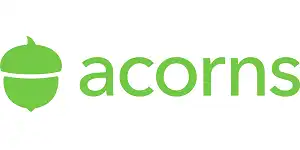 Acorns
Acorns makes it easy to start investing (even if you know nothing) and provides helpful tools to help you save more automatically. In under 3 minutes, start investing spare change, saving for retirement, earning more, spending smarter, and more.
Offer: Sign up and claim your $20 bonus investment! Make your first successful recurring investment (min $5) - get a $20 bonus within 10 days of following month.
Pros:
Effortless automated investing

Easy-to-use savings features

Low-cost solution to manage money
Cons:
Flat monthly fee more expensive for smaller accounts

Can use more robo-advisor features
Get $20 bonus
Cost: starts at $3/month.
Investment options: ETFs.
Minimum investment: $5.
Other features: Acorns Later (retirement investment account).
Like Stash, it will take your personal investing goals and investment comfort levels into account. You can have Acorns round up any spare change from your purchases and add that to your investment portfolio with Round-Ups. Or simply invest lump sum amounts when you have them.
Sign up for Acorns or read our full Acorns review.
Stash Review: The Bottom Line
Stash offered a user-friendly experience that made my investment process with them easy. It only took a few minutes to get everything set up. Although, it did take a few days for my bank account to link up.
The questionnaire about my risk tolerance was spot-on and Stash offered a good number of available ETFs.
Stash can be a great option for someone that is just getting started with investing. But if you have some experience, then you might be better off working with a discount brokerage firm such as Vanguard or Fidelity.
Overall, Stash has enough good features that make it a worthwhile option. If you need some help getting started investing, then Stash can be a good place to start your journey. However, the relatively high fees make it less attractive to experienced investors.