If you enjoy cooking and eating good food but haven't tried a meal delivery service yet, you're missing out.
For about $10 per serving, meal delivery services let you choose among weekly recipes and ship the fresh ingredients right to your door. Innovations in packaging keep the food fresh in transit and even on your doorstep for up to 48 hours.
But with at least a half dozen competitors, it can be tricky to know where to start, even after browsing a comparison like ours. Let is make a recommendation: Try Home Chef first.
Our favorite meal kit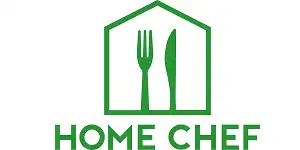 Home Chef
Rated #1 in customer satisfaction and our favorite meal delivery company.
Home Chef offers multiple meal choices each week with ample variety to meet dietary needs. While not the most adventurous or customizable meal box out there, Home Chef delivery fresh, quality ingredients and tasty recipes consistently.
Offer: Get 18 free meals (50% off your first 4 boxes)!
Pros:
Recipes are easiest to follow

Customize meals with your favorite protein

Super fresh ingredients, all measured out
Cons:
No vegan option (vegetarian only)
Choose Your Meals
What is Home Chef?
Since Money Under 30 first compared the best meal delivery companies including HelloFresh and Blue Apron several years ago, Lauren and I have become regular meal delivery customers.
We tend to rotate through a few of the companies—Blue Apron, HelloFresh, and Home Chef—depending on the recipes offered each week. But after cooking and trying well over 100 meal-delivery recipes (we have the recipe cards to prove it), we keep coming back to Home Chef. We like them because they offer:
A variety of meal choices that will appeal to most tastes and dietary needs.
Ingredients conveniently packaged by meal.
Easy-to-follow instructions, including a helpful "before you begin" section.
Home Chef delivery locations
I can tell you that Home Chef delivers from coast-to-coast and you just have to put in your zip code to confirm that they deliver to wherever you're living.
How Home Chef works
Home Chef deserves kudos for their excellent user interface. Despite offering a veritable smorgasbord of options, categories, and subcategories, they manage to keep things simple and well-organized.
From the home screen, you'll click on any number of BUILD YOUR BOX buttons (they're everywhere).
Home Chef will start by asking you to set a few preferences.
These preferences simply dictate which recipes you see first. For example, if you tell Home Chef you're vegetarian, you'll still see meat options, but they'll be pushed to the bottom under "more available options."
Also, the "Choose your plan" dropdown menu might be a bit confusing. With other meal delivery services, choosing a plan could mean choosing between two entirely different pricing structures and sets of menus. Here, it's just another toggle of which meals you see first; regular meal kits or Fresh and Easy meal kits.
Next, Home Chef will ask you to enter your email. If you'd like to browse the week's menu without sharing your email quite yet, you can do so by heading to their weekly menu page.
Once you've set your dietary preferences, Home Chef will ask you how many servings you'd like per meal and how many meals you'd like total in your first week.
Once again, you can change this information at any time. Home Chef doesn't restrict to you whatever "plan" you choose here; you can get two meals for three next week this week, and two meals for three plus one meal for six meals the following week. Best of all, you don't have to fuss around with your account or billing info; just click "ADD TO ORDER" then select the number of servings from the dropdown menu.
You might've expected to pick out your meals next, but Home Chef wants you to check out first instead.
Punch in your address, and then it's time to whip out your rewards card. Home Chef accepts Paypal so definitely use a rewards card that offers 5x points on Paypal transactions if you have one.
Also worth noting here is Home Chef's 100% Satisfaction Guarantee. If you're dissatisfied with your order, you can email support@homechef.com within seven days to request a refund.
Once you've paid, Home Chef will ask you to come up with an account password, and then it's finally onto the fun stuff: picking out your meals.
There are a few key takeaways in the "Your Upcoming Orders" screen, and some are less obvious. For example:
Weekly meals default in. Home Chef will automatically default in weekly meals based upon your preferences. They won't wait for you to choose or confirm them; you're getting a box each week until you change the settings.
Edits to next week's box must be in four days prior to your delivery date. You can change the day of the week you receive Home Chef boxes by clicking "Manage Delivery" at the very top.
Home Chef will send you boxes and charge your card indefinitely. For that reason, you'll want to take a few minutes now to skip weeks you don't want to receive boxes so you're not charged for food you don't want.
You can donate your skipped boxes. After clicking Skip Week, Home Chef will sometimes ask if you'd like to donate your box to Feed American instead, which is a wholesome, mindful touch.
There's no "stop all deliveries after a certain date" option. Maybe you just want to try out Home Chef for a week or two and ensure that you're not charged after that. Unfortunately, there's no elegant way to tell Home Chef to only send you X number of boxes. Rather, you need to wait until your last box has arrived and quickly cancel your account before you're charged again.
I definitely still want my first box, so let's click "Edit Meals" and pick out some food!
Right away you'll notice a strange number in the top right that's different from what you paid earlier. Don't worry; this is just your subtotal before shipping and your discount. Home Chef isn't bamboozling you.
It's on the "Edit Meals" screen where you can finally see the pricing information for Customize It options. If you want to swap out chicken for steak in the BBQ Pineapple and Chicken Quesadillas, for example, the price is actually pretty reasonable.
I hope that avalanche of detail didn't intimidate you, because Home Chef is actually extremely easy to use. In fact, it's the most user-friendly meal delivery site in recent memory. Despite offering categories and subcategories of meal kits, and the ability to change meals, servings, even individual ingredients, it's all effortless and intuitive.
Home Chef is twice as easy to use as competitors offering half the options.
How much does Home Chef cost?
Home Chef starts at $6.99 per serving for a Fresh and Easy salad meal, and can scale up to $19.99 per serving for a Culinary Collection meal with Customize It options feeding just two.
On average, expect to pay around $9.99 per serving plus shipping.
Shipping is $13.99 for boxes containing two meals for two, and $6.99 for boxes containing any more than that. Unfortunately, that means if you're looking to buy just two meal kits for two, you'll pay $50 with shipping, or $12.50 per serving.
For two people ordering just two meals per week, $12.50 per serving is still cheaper than a sitdown restaurant.
Home Chef is more designed to cater to families and foodies who plan to prep six or more servings per week. And because around 40% of their recipes can be prepped in under 15 minutes, you don't have to worry about running out of time to cook and letting ingredients expire in the fridge.
Home Chef features
Taste and variety
Every Monday, you'll get an email with up to 21 meal options! So a heck of a lot of choices. And you call mull over your options throughout the week as long as you decide by Friday at noon CST that week.
To help you choose, you can actually fill out a "personal taste profile" so Home Chef knows which meals to recommend first. Here's a sampling of some past meals within certain personal taste profiles:
Tomato Cream Rigatoni with grilled cheese croutons.
Roasted Sweet Potato Tortilla Soup with avocado crema.
Chicken with Hatch Chile Ranch and Pepita Butternut Squash.
Piri Piri Turkey Stuffed Pepper with creamy cucumber sauce.
Teriyaki-Ginger Pork Medallions with Edamame Slaw.
Chicken Breast with Preserved Lemon Aioli and roasted cauliflower with Parmesan and parsley.
Meals for most dietary needs and preferences
In addition to the "personal taste profile" feature, you can filter out recipes based upon the following dietary restrictions: vegetarian, without nuts, poultry, chicken, without soy, without wheat, customer favorites, seafood, pork, carb-conscious and calorie-conscious, staff picks, and without milk.
There are meal delivery services out there catering to vegan and keto diets, but Home Chef is not one of them (yet).
15-minute meal kits
Sometimes you just want a fresh, home-cooked meal without spending half your evening on prep-work. Home Chef provides!
In addition to the standard "Meal Kits" options, on each week's menu, you'll see two to three options for 15-Minute Meal Kits.
As the name implies, these recipes go from box to plate faster than an ad-free episode of Friends.
Protein packs
Sometimes it's nice just to have a big ol' box of meat. You might be hosting a barbeque, trying to bulk up, or you simply like having a full freezer.
In any case, Home Chef has you covered. The service offers "Protein Packs" that you can add to your box anytime.
Fresh and easy
Generally speaking, there are two types of meal delivery services. Those that deliver meal kits that can take 30-60 minutes to prep, and those that deliver premade meals.
The drawback to traditional meal kits is, of course, the prep-work. Premade meals are faster, of course, but they're much more expensive per serving and may taste less fresh.
Can't there be an option right in between?
Home Chef's 15-Minute Meals help to bridge that gap, but they still require chopping and a sink full of dirty dishes. For that reason, Home Chef innovated further and came up with a new category of meals: Fresh and Easy.
Fresh and Easy meals come with pre-separated ingredients, but unlike other meal kits, all you have to do is put them all together and heat them up. No chopping, following steps, nada. Fresh and Easy "recipes" fall into one of three subcategories:
Oven-ready – toss everything together in the (included!) pan and pop it in the oven.
Grill-ready – toss everything together in the (included!) grill safe bag and throw it on the grill.
Entree salads – mix everything together in a salad bowl.
Oven-ready
Another word about Home Chef's oven-ready line with no prep and no mess. You just pick your meals and they arrive in a pre-portioned dish with ingredients that are already for you in an oven-safe tray. All you have to do is pop everything in the tray and bake it and you've got yourself a delicious meal with no clean up at all!
Culinary collection
In addition to standard meal kits, 15-Minute Meals, Protein Packs, and Fresh and Easy (phew), Home Chef offers one final category of weekly meal: Culinary Collection.
Meals marked "Culinary Collection" represent Home Chef's premium options for the week. These meals cost around $11 to $15 per serving, but they're worth it if you're trying to impress your date or host a special evening.
'Customize It' option
Perhaps one of Home Chef's best and most unique features is "Customize It," which lets you swap out ingredients within certain recipes.
The most common swappable option is protein. Let's say the Steak Strip Marsala Risotto sounds magical, but you're trying to minimize your red meat intake. No problem! Click "View Customize It Options" under the recipe and simply choose Diced Boneless Skinless Chicken Breasts instead.
Flexible plans with 'Build-A-Box'
Unlike competitors, Home Chef doesn't ask you to purchase a "meal plan" with a preset number of meals per week. With Home Chef, you can choose as many meals as you'd like delivered each week, which is super convenient.
Maybe you're busy or out of town, and only want one meal next week? All good. Maybe you'd like to impress friends next week, and would like three meals for two, but one meal for six? They can do that, too!
I like this flexibility because it means no meals (or materials) go to waste.
Customer support
Home Chef has a pretty extensive FAQ library aka Help Center listing questions related to COVID-19 and food safety. However, if you can't find your answer there, you can always submit a request or call them up during regular service hours.
A live customer service support line is a rarity among meal delivery services, so Home Chef deserves kudos there.
My experience using Home Chef
I've got to admit that I'm not a "read the instructions" guy.
I'm a quick start. I dive in and learn as I go and the first thing I appreciated was the fact that there were easy-to-follow recipes.
Unfortunately, that can be a dangerous trait when cooking something new. More than once, especially with Blue Apron, I've skipped important steps because I wasn't paying enough attention.
While Blue Apron's recipe cards might be the most beautifully designed of the services we've tried, I will say that Home Chef's are the easiest to follow thanks to their "Before You Cook" and "While You Cook" sections, which highlight prep and explain important steps.
Good cooking involves timing, and it's great to be able to anticipate critical parts of the recipe before you get there.
Meals with wide appeal
As the meal delivery industry has grown, companies have started to differentiate themselves.
Plated and Blue Apron, for example, are definitely geared towards foodies who want the experience of cooking with new ingredients and trying new flavors. While Lauren and I have loved most of our Blue Apron meals, some of the flavor combinations have ranged from "that's different" to "umm, weird."
I've heard from a few friends that Blue Apron recipes were just too unique for their tastes.
Home Chef, by contrast, has a good selection of more traditional meals like Chicken Marsala, sirloin with mashed potatoes and Brussel sprouts, and roasted salmon with ginger scallion sauce. That's not to say you won't find some delicious new recipes to try with Home Chef. Recent Home Chef vegetarian enchiladas, for example, was one of the best variations of the meal I've had owing to a few unique ingredients.
I will say that with Home Chef, it seems like your options are more limited with some competitors. With some companies, for example, you must choose among certain combinations of meals, increasing the chance you'll get a meal that's not up your alley.
Who is Home Chef good for?
Home Chef is good if you want home-cooked down to earth food that really is not super fancy. But the food is really good and totally not too complicated to make with user-friendly instructions. That makes Home Chef good for me.
Plus even though I do not have a lot of food allergies, most people in life have something they can or cannot eat and Home Chef makes that easy for you too.
And if you are environmentally conscious like so many of us these days, rest assured that Green Chef delivers in a recyclable box.
Pros & cons
Pros
Customizing your favorite source of protein — You can use the "Customize It" feature which lets you decide what type of protein you'd prefer to have in your dish. Each recipe where a protein can be selected is marked in an orange "Customize It" logo.
Super easy recipes with great instructions — Recipes have clear instructions so you know exactly what to do; they are also categorized by difficulty level so you can decide what level of difficulty works best for you.
Super fresh ingredients all measured out — With Home Chef, everything exudes freshness and comes in the exact measurements needed. No waste.
Cons
No specific options for vegans – only vegetarians — Home Chef at this time does not cater to individuals who want to choose vegan meal plans.
Home Chef compared
So I was curious to see exactly how Home Chef compares to the very best food delivery services around at this point in time. Let's take a look.
| | Home Chef | EveryPlate | Blue Apron | HelloFresh | Sunbasket |
| --- | --- | --- | --- | --- | --- |
| Best For | Everything | Price | Adventurous palettes | Customizable options | Quality ingredients |
| Price per meal | $6.99+ | $4.99+ | $7.99+ | $7.99+ | $9.99+ |
| Minimum order | 2 meals / 2 plates | 3 meals / 2 plates | 2 meals / 2 plates | 2 meals / 2 plates | 2 meals / 2 plates |
| Delivery Cost | Starts at $9.99 | $9.99 | $9.99 | $9.99 | $9.99 |
| Vegetarian plans | Yes | No | Yes | Yes | Yes |
| Kid-friendly meals | No | Yes | No | Yes | Yes |
| Our Score | 9.7/10 | 8/10 | 7.5/10 | 9/10 | 9/10 |
Just a note that if you're super interested in trying to find a meal delivery service that really matches what you're looking for, I suggest that you read this comparison of the different meal delivery options.
It's the very best way to take a look at the options side-by-side.
Summary
If you enjoy eating and like cooking – consider giving a meal delivery service like Home Chef a try.
Meal delivery is not only cheaper than dining out, but you'll also save time planning and shopping for these meals. If you can afford it, you might try meal deliveries and find yourself wondering how you ever lived without them.