Blue Apron is a meal kit delivery service that offers fresh, quality ingredients sourced directly from farms, importers and family-run purveyors. With over a decade in meal delivery, Blue Apron may be the best overall meal kit option for you if you're willing to pay for a variety of globally inspired restaurant-quality meals that are nutritious and delicious.
With over 500 financial service reviews published since 2006, our editorial team has decades of experience researching and giving honest reviews. When evaluating the top meal kit services, like Blue Apron and the quality it delivers, we ordered and tried them all ourselves to compare and give you a first-hand experience of what you can expect.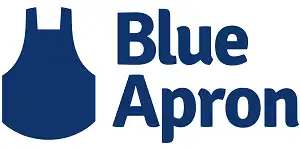 Blue Apron
Blue Apron offers both meal kits you prepare yourself and heat-and-eat meals that are already fully cooked. Ingredients are sourced directly from family-run farms to ensure freshness and quality and recipes are curated by a team of professional chefs.
Offer: Save $110 across 5 orders. First order ships free!
Pros:
Highest-quality ingredients

Adventurous recipes foodies will love

Plenty of menu choices
Cons:
Premium pricing

Involved recipes take longer to cook
See Plans
What is Blue Apron?
Blue Apron is one of the largest and best meal delivery kit services in the world, calling itself "the original American meal kit." In the 10 years they have been in business, Blue Apron has delivered over 465 million meals across the continental U.S.
This meal delivery service prioritizes quality. Approximately 80% of their ingredients are sourced directly from food producers and farms, so they arrive at your doorstep fresh. Recipes are prepared by a team of experienced professional chefs who have put together a rotating list of over 70+ different meals.
Blue Apron offers both meal kits you prepare yourself and heat-and-eat meals that are already fully cooked. There are also a number of Market items and Add-ons to choose from if you want extra food and sides for the week.
As a carbon-neutral company, Blue Apron offsets carbon emissions created at every step of the production and fulfillment process. This includes supporting conservation initiatives, using green energy, and helping to prevent food waste with their meal kits.
Blue Apron pros & cons
Pros
Quality ingredients — Fresh produce and meat sourced directly from farms, importers and family-run purveyors.
Variety of options — Diverse meal selection includes 70+ weekly meal kit options to choose from.
Easy meal prep — Little cooking skill required for the most part.
Cons
Price — More expensive than other services at between $7.99 and $12.49 per serving.
Not allergen-friendly — No option to set dietary restrictions for allergies.
Packaging — Somewhat excessive use of non-recyclable plastic bags.
How does Blue Apron work?
To get started with Blue Apron, you need to sign up for a subscription and customize your plan through the website. The process is simple. You create an account and set your box preferences, choose your first meals, and wait patiently (or not, in my case) for your package to arrive.
To make it even EASIER for you, I've broken that process down even further:
Create your Blue Apron account
You can't order Blue Apron without subscribing and making an account. To create your account, you'll choose the following settings:
Your meal preferences and plan type (with Signature including recipes containing meat and recipes without and Vegetarian being meat-free)

The number of meals you want each week (2, 3, 4, or 5)

The number of servings you want each meal kit to make (2 or 4)

Your preferred delivery day (Blue Apron delivers seven days a week)
These options will be applied to all of your future boxes unless you change them.
Note that my price per serving was lower because I used the our Blue Apron link to sign up and get a discount.
Choose your meals
Next comes the fun part of choosing your meals. Blue Apron recommends a few dishes for you based on the preferences you select, but you get the final say. You can change your selections any time before the "Changeable before" date listed on the Plan Settings page of your account.
You can look at the recipe, nutrition facts, and ingredients for each meal before adding it to your box (I recommend doing this to get a feel for the time and difficulty level).
Get your box
The meals arrive in a box lined with ClimaCell TemperPack material and packed with ice packs. My ice packs were still fully frozen after sitting on my porch for a few hours, and all of the meat and produce inside were cold when I got to it.
You can track your delivery using the tracking number provided in your order confirmation. If you're not going to be home when your box is delivered, it'll most likely be left on your doorstep. Unpack and refrigerate your ingredients as soon as possible. Blue Apron doesn't provide more specific information about how long ingredients are safe to leave unrefrigerated.
Blue Apron pricing and plans
The price per serving for Blue Apron is between $7.99 to $12.49, with the final cost determined by how many servings and meals you order per week.
Price scales down for Blue Apron meaning the more meals you order, the more you save. 
2 servings: 2-5 meals per a week for $9.49 – $12.49 / serving
4 servings: 2-5 meals per a week for $7.99 – $9.99 / serving
Also, keep in mind that "premium" meals cost more. These are recipes containing more extravagant ingredients like specialty steak and fish that will typically cost between $13.99 – $19.99 a serving. Seared duck & brown butter-grape sauce, included below among the options, is one good-looking example that you would see at a gourmet restaurant.
Shipping is a flat rate of $10.99, but you can usually get free shipping on your first order.
Subscriptions are flexible. If you need to modify the number of meals coming in your Blue Apron box, you can easily do so before your next order finishes processing.
Blue Apron sign-up offer and discounts
» Save $110 across 5 orders plus get your first order shipping free when you use our Blue Apron link to sign up.
You may qualify for a reduced price with Blue Apron for your subscription based on your employment.
Blue Apron typically offers additional discounts for the following individuals:
Teachers

Students

Doctors, nurses, and hospital employees

Military members

First responders

Seniors over the age of 55

Government employees
These discounts are available through the company ID.me.
Recipe options with Blue Apron
As with most meal kits, Blue Apron's menu changes weekly. There are typically 70+ different meals to choose from each week, including a variety of prepared meals and meal kits. 
The five recipe categories are:
Chef Favorites – featured recipes from Blue Apron's chefs

Wellness – healthy meals that are nutritionist approved

Family Friendly – kid-friendly meals that are good for the whole family

Fast & Easy – time-saving recipes that are quick to prep or can be heated and eaten

Veggies – plant-based delicious meal options
If you like a base recipe but want to change it a little, some recipes can be modified. For example, you can add sausage to an otherwise vegetarian pasta dish for a few extra dollars or swap beef for chicken in a taco dinner.
"Wellness" meals are nutritionist approved and include WW (Weight Watchers) friendly options. These dishes are low-calorie (less than 600), lower in carbs, and nutritionist-recommended. They tell you how many WW points a meal is worth and how to log it. I had one WW friendly meal options in my Blue Apron box and enjoyed every calorie down to the last bite.
After selecting your meals, you'll be taken to a page where you can choose add-ons. These are optional and include breakfast and lunch items, extra protein, and snacks. Blue Apron also offers wine at a price of $11 a bottle or $75.99 a month for six bottles. To help you choose the best wine pairings, all recipe cards include suggested wines.
I didn't try out the wine bundles myself and the reviews online are mixed. Many reviewers canceled when they realized these are 500 mL bottles, not standard 750 mL bottles. Blue Apron does offer the option to upgrade to 750 mL, however.
Anyway. Here's a sample of some of the types of foods you might find on the menu.
Dietary restrictions
As far as dietary restrictions go, Blue Apron could definitely do better. Gluten-free options are very limited and it's slim pickings if you choose the vegetarian plan. Out of meals on the menu when I ordered, only four or five were vegetarian and none of them were 100% plant-based. Still, four or five vegetarian options is better than a lot of meal kit services and they've since added the Veggies recipe category.
What does a box from Blue Apron include?
Blue Apron meal kits come with all the ingredients you need, except for pantry staples like cooking oil, salt, and pepper.
Each meal comes with a recipe card telling you which ingredients to use from your box and giving you step-by-step instructions to cook it. Smaller ingredients come in plastic bags called "Knick Knacks," which are labeled with the recipe they are used for.
If you ordered any extras like Market items, these will come in your box too.
Blue Apron recipe cards
If you're relatively comfortable cooking, you'll do well with Blue Apron. You don't need any fancy tools or a tricked-out kitchen, but decent instincts are helpful. The recipe cards give basic instructions and measurements but don't give much direction for techniques, variations, etc.
If you don't want to use the recipe cards, you have two other choices.
First, you can use the Blue Apron app to search the meals you're making and get extra cooking help and tips for customizing. The app also shows full nutrition facts, suggested wine pairings, and instructions with pictures. You can even track a meal in Apple Health using the app.
You can also cook any meal along with Alexa. I don't have an Alexa, so I couldn't try this for myself, but I'm sure it's every bit as helpful and weird as I'm picturing, like a robo-sous chef without hands.
My personal experience with Blue Apron
I ordered three meals. These were:
Mexican-Spiced Chicken Salad with Guacamole Dressing & Pepitas

: estimated 25 – 35 minutes to prepare and took me just shy of 40 minutes

Pan-Seared Salmon & Calabrian Mayo with Roasted Potatoes, Zucchini, & Raisins

: estimated 30 – 40 minutes to prepare and took me 45 minutes

Greek-Style Veggie Pitas with Lemon-Dressed Broccoli

: estimated 20 – 30 minutes to prepare and took me 30 minutes
As you can see, I either took longer than expected to prepare my meals or was on the high end of the estimated range.
Now I'm not a pro chef, but I'm no slouch either. I don't think I was going slowly, so I'm not sure who Blue Apron has in mind exactly when making these estimates. Still, I wasn't mad and spent less time in the kitchen than I normally would.
What I liked about Blue Apron
My Blue Apron order contained three two-serving kits, and I genuinely enjoyed each one. Everything was delicious and interesting, so I could see myself eating Blue Apron meals without getting tired of them. The food was better than expected and made me feel like I was better at cooking than I probably am.
Let's talk about what exactly I liked.
Quality of ingredients
Probably the main thing Blue Apron has going for it is the quality of ingredients. All of the produce looked great and I was especially impressed with the quality of the meat. I ordered both chicken thighs and skin-on salmon in my kit, and while chicken thighs are never pretty, these items were on par with what I would have picked out for myself at the grocery store.
The meals looked and tasted more restaurant-quality than homemade. I attributed this to the recipes and to the ingredients themselves since fresh meat and veggies are so much easier to work with. When I posted a picture of my salmon dinner on social media, friends asked me what restaurant I went to. I've been full of myself ever since.
Meal selection
There's a good mix of different cuisines on Blue Apron's menu every week, including international options. I can't speak to the authenticity of these meals, but it is nice to see global flavors. I've been really enjoying checking the menu out every couple of weeks to see what's available and make myself hungry.
There are enough options that you don't feel like you're stuck with something you don't want to eat. For example, I like to avoid red meat and pork, and there were plenty of choices that contained poultry, fish, or no meat instead. I could have chosen several more.
The process of selecting my meals was also easy and flexible. I could go in and make changes to my box before it finished processing (which is good because I'm indecisive).
What I didn't like about Blue Apron
Blue Apron meals have a lot going for them, but there are some things this service could improve on.
Blue Apron, here's my advice. Take it or leave it.
Recipe cards
I found myself wishing that the recipe cards were more clear and complete.
You have to read the instructions carefully to get all the information you need before you start cooking. This is a good thing to do anyway, but the cards definitely could have made it easier. For example, the recipes don't provide a list of pantry ingredients or cooking supplies you'll be using — you have to find these in the steps. Bulleted lists and/or graphics would be nice.
Blue Apron recipes also assume that you sort of know what you're doing. For example, they expect you to know how much salt and pepper to use when seasoning, to know what a "medium dice" looks like, and how to tell when food is done cooking. The cards don't do much to teach you.
Finally, recipes will occasionally make you do things you don't want to do. I mean, who orders a meal delivery service because they love cutting up a head of broccoli? Be prepared to chop, dice, and otherwise prep most ingredients.
Packaging
The packaging was annoying. A ton of the ingredients arrived in plastic bags, some of it recyclable and some of it not. I was especially frustrated with the use of large plastic bags for small ingredients (see image below).
Also, a mini-rant about the ice packs. Both of mine must've gotten punctured on their way to my house, because they oozed gel all over my ingredients. It was nothing a quick rinse couldn't fix, but a bit of a bummer nonetheless.
Fun fact: Blue Apron was the first company to use gel ice packs with their meal kits that are drain-safe and eco-friendly. Love this, don't love when they don't make it to the sink.
Cost
Blue Apron is not likely to save most home chefs money on ingredients alone. At $7.99 to $12.49 a serving, $9.99 for the plan I chose, I would be spending a lot more money on dinners not factoring in my time than I normally would if I were to continue my subscription.
Who is Blue Apron good for?
Blue Apron is probably one of the best meal delivery services for people who want to make their lives easier and enjoy quality ingredients. The meal kits are ideal for weeknight dinners and busy nights because many take less than 35 minutes to prepare. Beginners shouldn't have much trouble following the recipes and more experienced chefs should be able to find ways to make them their own.
If you're willing to pay a little more than you normally do for dinner to have gourmet-quality meals at home, Blue Apron might be worth it for you. It could also be a healthier and more cost-effective alternative to the true cost of eating out at a restaurant or ordering takeout, depending on how you order.
Who is Blue Apron not good for?
Blue Apron is not the meal kit service for you if you're hoping to stretch your budget as far as possible. It's not cheap and a lot of meal kit companies offer lower prices. For example, EveryPlate is one of the best budget-friendly options out there. Check out our EveryPlate review if you're looking for affordable (yet delicious).
Also, I don't recommend Blue Apron for anyone with severe food allergies. Although you can select or deselect different ingredients when asked for your dietary preferences, this is only used to recommend meals to you.
Blue Apron can't accommodate food allergies. You can check the ingredients for every meal, but there is no way to automatically or definitely avoid your allergy foods each week. Those with severe food allergies may prefer another service or alternative because all of Blue Apron's ingredients are packaged in a facility that also processes milk, eggs, fish, shellfish, tree nuts, peanuts, sesame, wheat, and soy.
Is Blue Apron worth it?
If the alternative to Blue Apron is doing all of your shopping yourself and cooking every meal at home, this service is probably going to cost you more than you're used to spending on groceries.
But you also have to consider what your time is worth to you. Between thinking about what you're going to each every week and then planning and grocery shopping, you may find that the price of Blue Apron is worth the mental space it clears up for you and the stress it can save.
Plus, you can probably save at least a couple of bucks per meal if you carry out and eat out more than once or twice a week.
At the end of the day, you're paying for convenience and quality with Blue Apron.
Blue Apron customer service
I didn't have any issues with my delivery or order, so I didn't actually need to contact Blue Apron for help. But I still looked into my options to see how easy it would be to get in touch with customer support.
The phone number for general support is (646) 891-4349 and this line is open from 10 am to 9 pm (EST) Monday through Friday and 11 am to 6 pm Saturday and Sunday.
I called the support line and was connected with a friendly agent in less than 30 seconds. They were happy to answer a few questions for me about Blue Apron. You can also submit a request online through the Help Center and use the FAQ section for help with common inquiries.
How do you cancel your Blue Apron subscription?
It took me less than a minute to cancel my Blue Apron subscription.
To cancel, you just log into your account and select "Account Settings." From there, click "Plan Settings" and you'll see the option to cancel your subscription. You'll have to confirm twice.
But if you're not ready to cancel Blue Apron, you can always try skipping a week or temporarily pausing your plan. These options will show up on the cancellation page.
Do you get leftovers with Blue Apron?
Yes, there were leftovers for each meal I personally prepared. I found the serving sizes to be just right, so half of a two-serving meal was a great amount for me. This meant leftovers, which reheated pretty well.
That said, I usually have a pretty average appetite. The only meal that left me very slightly unsatisfied was my WW chicken salad. If you're eating after a big workout or you skipped lunch, I can definitely see Blue Apron meals leaving you wanting more.
What's so great about meal kits?
You're not convinced that meal delivery is for you. That's okay.
Meal delivery services can offer a lot of advantages. Meal kit delivery services often save you time and money. You'll save time meal planning and grocery shopping so you can put home-cooked meals on the table with less time, effort, and food waste. Pricing on some are comparable to grocery shopping while others compare best against what you would have spent on takeout or out to dinner for a chef-prepared meal.
But if you love deciding what to eat every day, you don't mind getting groceries, and you have all the time in the world to cook, you're not exactly the target customer for meal kits.
The competition
There are a number of top options for a meal kit delivery service, some of which may better fit what you're looking for. There are meal kits that are best for families and best healthy meal kit services for those who want perfectly-portioned nutritious meals.
Blue Apron vs Home Chef
Home Chef, our most recommended meal kit, provides a variety of vegetarian, carb-conscious, calorie-conscious, and meals that can be made in under 30 minutes.
Our favorite meal kit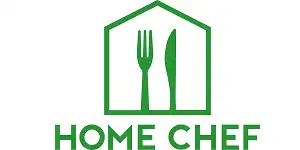 Home Chef
Rated #1 in customer satisfaction and our favorite meal delivery company.
Home Chef offers multiple meal choices each week with ample variety to meet dietary needs. While not the most adventurous or customizable meal box out there, Home Chef delivery fresh, quality ingredients and tasty recipes consistently.
Offer: Get 18 free meals (50% off your first 4 boxes)!
Pros:
Recipes are easiest to follow

Customize meals with your favorite protein

Super fresh ingredients, all measured out
Cons:
No vegan option (vegetarian only)
Choose Your Meals
Home Chef allows you to Customize It and select the protein for some dishes. Features like that make it a superior option for families with picky eaters or dietary restrictions, or for those looking to switch up the dinner routine but stay healthy.
Standard meals with Home Chef start at $6.99/serving, so just below what Blue Apron starts at with typically 30+ rotating options weekly. There's also a 100% satisfaction guarantee if you're not satisfied.
» MORE: Try Home Chef or read our full Home Chef review.
Blue Apron vs HelloFresh
HelloFresh is one of the most popular meal kit services that's great for beginners who want to easily learn to cook, people who are dieting, and/or people who value sustainability.
HelloFresh
HelloFresh offers over 30 different meals to choose from that can accommodate a variety of different diets and preferences. The recipes are easy to prepare with simple step-by-step instructions that anyone can follow, and the ingredients provided are always fresh.
Offer: Get 16 free meals + free shipping + 3 surprise gifts!
Pros:
Easy meal prep

Meals are diet-friendly

Eco-friendly and convenient packaging
Cons:
More expensive than some competitors

Not allergen-friendly

Delivery window can be inconvenient
Select Plan
HelloFresh boxes contain surprisingly little plastic (so not like the potatoes above) and the meals are separated into individual paper bags, which was way more convenient than sorting through a box full of ingredients. The recipes include large pictures of each step and helpful tips.
HelloFresh offers six different meal plans to choose from, including a veggie & plant-based meal option, a family-friendly option that are kid-tested, and a pescatarian option with sustainably sourced seafood. Prices for HelloFresh start at $7.99/serving, equaling what Blue Apron starts at.
» Try HelloFresh or read our full HelloFresh Review.
Summary
I was really impressed with Blue Apron's meal kits, from the quality of ingredients to the creativity of the recipes. I was less impressed with the packaging situation and pricing. Blue Apron's service is great and their food even better, but they could improve on their recipe cards and make their service more inclusive to people with dietary restrictions.
I'd recommend Blue Apron to anyone who likes interesting, varied meals and doesn't mind spending a little extra money to save time in the kitchen and cook meals they'll be proud.