Searching for the right meal kit for your values, wallet, and diet? If you're looking for a meal kit delivery service that uses high-quality ingredients with plenty of choices each week, Green Chef might be a good choice for you.
Green Chef stands out for offering more meal plans and variety than most meal kit services as well as using more certified organic ingredients. But at a higher price than other services, you'll have to determine if the cost of Green Chef is worth it for you.
In this Green Chef review, find out the best things about subscribing to Green Chef, the things you'll have to live with if you choose this meal kit, and how this service compares to others most like it.
Green Chef
Green Chef stands out for offering more meal plans and variety than most meal kit services as well as using more certified organic ingredients. It's ideal for people who want nutritious dinners made with organic food and those looking for a variety of flavors and ingredients.
Offer: Enjoy a total of $250 OFF throughout your first 5 boxes!
Pros:
Meals for every diet

Organic ingredients

Eco-friendly including recyclable packaging
Select Plan
About Green Chef
Founded in 2014, Green Chef was the first meal kit company to receive USDA organic certification. As a certified organic company, Green Chef follows organic practices and uses only approved suppliers and ingredients that are in compliance with certification requirements.
However, not all of Green Chef's ingredients are organic. Sometimes, animal products will not be certified organic or a kit will swap out an organic ingredient for a non-organic ingredient depending on availability.
HelloFresh acquired Green Chef in early 2018 and has since followed Green Chef's lead and introduced more dietary accommodations to its own menus. And if you recognize any similarities between HelloFresh and Green Chef, from the packaging to the recipes, that's why. But Green Chef continues to operate as a separate meal kit company
Read more: Best meal delivery kits: How they compare
How Green Chef works
To get your first Green Chef meals, you first need to create an account. Then, you'll customize your box with meals that meet your dietary needs and wait for it to arrive on your doorstep in just a matter of days.
Create your account
Green Chef offers delivery to the 48 contiguous U.S. states but is only available in parts of Louisiana. To sign up for this service, you will select your meal preferences (which we'll talk about next), your box size, and the number of meals you get each week.
There are six different meal plans to choose from: 
Keto + Paleo – gluten-free recipes that are high in protein
Vegetarian – meat-free recipes
Mediterranean – largely plant-based recipes rich in healthy fats
Fast & Fit – meals with low calorie counts and cook times
Vegan –  meals free of dairy and animal-based products
Gluten-Free – recipes containing no wheat or other gluten
You'll notice that there are two different meal plans with Green Chef that don't contain recipes with gluten. This is unique for meal delivery kits and a good reason to choose this company over others if you suffer from Celiac disease or gluten intolerance. 
Choosing your meal plan is just a way to customize your experience. It doesn't lock you into a different set of recipes than everyone else or require a commitment. You can select recipes from any category each week but your recommendations will be from your selected meal plans.
After selecting at least one plan, you'll choose your box size. The serving-size options are two, four, and six and you can receive between two to four meals per box depending on the serving size selected.
Choose your meals
Each week, you'll choose from a menu of 30 different recipes. 
Here's a sample from a real menu.
Green Chef's meals are all built around sustainably-sourced and eco-friendly ingredients. When possible, Green Chef sources supplies from local, family-owned suppliers. When you're building your box each week, you can click on a recipe to see what ingredients it contains and see the recipe for information about how to make it.
Get your box
Each week, your Green Chef will arrive between 8 am and 8 pm in your time zone on the day you're scheduled to receive it. It will stay fresh until the end of the day so as long as everything is still cold when you open it, it's safe to use.
Compared to other meal kit delivery services, Green Chef is more green and careful to use earth-friendly materials. It uses at least 40% recycled materials in all of its boxes and recyclable plastic packaging, paper bags, and insulation. Even the ClimaCell insulator and ice pack combination that keeps your food cold for the long route to your doorstep can be recycled.
Green Chef offsets 100% of its carbon emissions with sustainability initiatives and eco-friendly packaging and ingredients.
Recipe options
Most Green Chef meals are healthy and balanced, with the ability to fit into many different lifestyles and diets. They use organic, non-GMO ingredients that are perfectly proportioned and recipes that are easy to follow. So whether you're trying to get more vegetables into your diet, counting calories, or just want to eat more food groups, you should be able to find plenty of choices on the menu. There are 30 different recipes each week.
Each recipe may have one or more of the following labels to indicate what ingredients are in it:
Keto

Paleo

Vegan

Veggie

Gluten-Free

Mediterranean
There are typically around 10 different plant-based recipes every week including both vegan and vegetarian meals. If you don't want to have to select meal kits for yourself, Green Chef will choose the right number of meals for you according to your meal plan.
Recipe cards + cooking help
Each recipe takes between 25 to 45 minutes to prepare. The recipe cards tell you everything you need to know about the dish before you get started. On each recipe card, there is a brief description of the meal and its origin, a flag for allergens, calories, cook time, and a list of ingredients and/or supplies you'll need that are not included in your delivery. I found this helpful because it gave me time to collect all of the necessary pots and pans before I got started.
The recipe cards include descriptions of each step with pictures that I found to be pretty accurate. They explain techniques well, tell you signs to look for when cooking, and give you a couple of ways to tell when things are done.
Overall, Green Chef's recipes are beginner-friendly and easy enough for anyone to follow. Green Chef is a good option for adventurous eaters. The menu features exotic meals from around the world mixed in with comforting favorites and staples. But regardless of how bold and exciting a meal is, it's still easy to prepare. You'll learn about cooking, ingredients, and culture as you go.
If you enjoy trying new spices and ingredients but cringe at the expense, this is a good way to try them out without breaking the bank.
Green Chef pricing
Green Chef starts at $11.99 per serving and goes up to $13.49 per serving. You'll pay a flat rate of $9.99 for shipping no matter what state you live in. Here's what the pricing looks like for each box size.
3 meals: $13.49 / serving
4 meals: $12.99 / serving
2 meals: $12.99 / serving
3 meals: $12.49 / serving
4 meals: $11.99 / serving
3 meals: $11.99 / serving
4 meals:
$11.99 / serving
Green Chef is one of the most expensive meal delivery services out there with the lowest price matching up with the highest price for meal kits like HelloFresh and Blue Apron.
Premium meals cost between $6.99 and $9.99 extra per serving.
Pros
Meals for every diet — Whether you're paleo, a vegetarian, or gluten free, there's a variety of meals for you.
Organic ingredients — All Green Chef produce is certified organic and other ingredients are organic as well when possible.
Eco-friendly — Green Chef uses recyclable packaging and uses environmentally-friendly sourcing practices to reduce carbon emissions.
Cons
Cost — The cost per serving is likely way more than you'd spend at the grocery store at between $11.99 and $13.49 per serving.
Who is Green Chef good for?
Here are a couple of types of people most likely to dig Green Chef.
People who eat organic
If you have high standards for the quality of the ingredients you use and really prefer to eat organic, you won't really find a better meal kit. This is Green Chef's thing. And when supplies aren't organic, you'll know they've been carefully selected and sourced as sustainably as possible.
People with dietary restrictions
With dedicated vegan, vegetarian, gluten-free meal plans and more, Green Chef is one of the most accommodating meal delivery services by far. It's rare to find a meal delivery service with so many gluten-free and vegan meals to choose from. If you are unable to eat a certain food group, Green Chef should be one of your first picks.
Beginners
Even though the dishes have an adventurous flair, you do not need to be a master chef in order to enjoy your Green Chef delivery. In fact, I am the furthest thing from a master chef, but I was still able to prepare the meals easily.
Who is Green Chef not good for?
If Green Chef isn't sounding like the right fit for you right now, don't force it. Here are some people who should stick with other services.
People on strict food budgets
Green Chef's pricing is steep, no matter how you slice and dice it. If you have trouble stretching your grocery budget from week to week as it is, you'll have trouble justifying the price of these meal kits.
Families and kids
Unless your kids are pretty open-minded, Green Chef probably won't be a hit at your dinner table. These meals don't cater as well to picky eaters as others and tend to utilize ingredients that might have many toddlers around the world sticking out their tongues.
Read more: The best meal delivery services for families
My experience using Green Chef
Overall, I enjoyed my Green Chef process. For the following reasons, I'd recommend Green Chef to almost anyone.
Everything was easy
The ordering platform was very easy to use. One of my favorite parts of the whole process was picking out my meals. Green Chef offers such a variety of food that it was fun to just sift through the options.
The meals were also easy to make. I do not consider myself a chef by any stretch of the word. My meals involve following the same recipes I've followed since college. I've branched out from plain pasta to slightly more intricate dishes, but I still consider myself a very basic chef. With that frame of mind, Green Chef proved to me that I am capable of cooking more elaborate meals.
Although the meals were a bit adventurous for my taste overall, they were still very good. If anything, I'd just tone down the spices but that is something that is easily adjusted to personal taste with a little bit more cooking experience.
I got to try new meals
I ended up choosing meals that were as close to my comfort zone as possible. Typically, my meals are very "plain Jane" so branching out into some new flavors was interesting.
The unique flavor combinations were a bit of a shock to my palette but it's always fun to give something new a try.
There were a lot of dietary options
I do not have any specific dietary concerns, so I chose the omnivore option which was a mix of everything. Each category of food was good. I particularly liked my gluten-free meals like the "tangy apple glazed pork chops."
How do you cancel?
To cancel your Green Chef subscription, just log in to your account and go to the settings menu. From there, navigate to the "Account" tab and find the link that says "Deactivate your plan." Click through the prompts and you're done. Make sure you cancel at least seven days before your next delivery if you don't want to pay for another box. You will not be refunded for orders you don't want if you cancel too late. 
Some customers have reported issues with canceling, so be sure to confirm that your subscription has been terminated after you go through these steps. You should receive an email and be able to see from your account that your service has been discontinued for upcoming weeks if the cancelation was successful. If something seems off, contact support right away.
You also have the option to pause your delivery service for up to five weeks in advance or skip weeks as many times as you want.
Green Chef customer service
If you ever have an issue with your account or with any of the meal kits you receive, you can contact Green Chef's customer support team using the live chat feature on the website any time between 9 am and 7 pm EST Monday through Sunday. You can also call (888) 236-7295 during the business week between 6 am and 11 pm EST or on Saturdays between 7 am and 7 pm.
But as for myself, everything I ordered was delivered right on time without any hiccups.
Green Chef vs. competition
Green Chef is far from the only meal delivery service. Let's compare this meal kit delivery service to a few of the most popular alternatives.
HelloFresh
HelloFresh offers over 30 different meals to choose from that can accommodate a variety of different diets and preferences. The recipes are easy to prepare with simple step-by-step instructions that anyone can follow, and the ingredients provided are always fresh.
Offer: Get 16 free meals + free shipping + 3 surprise gifts!
Pros:
Easy meal prep

Meals are diet-friendly

Eco-friendly and convenient packaging
Cons:
More expensive than some competitors

Not allergen-friendly

Delivery window can be inconvenient
Select Plan
If you want to eat organic but don't want to pay quite so much for meal kits, try HelloFresh. This meal kit company uses a mix of organic and non-organic ingredients depending on what's available. And because this is the parent company of Green Chef, you'll notice that the recipe cards and overall service are much the same. Meals can be customized to your preferences but HelloFresh doesn't offer exclusive gluten-free or keto options. Prices for HelloFresh start at $7.99 per serving.
Read our full HelloFresh review.
---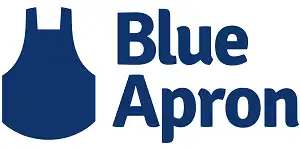 Blue Apron
Blue Apron offers both meal kits you prepare yourself and heat-and-eat meals that are already fully cooked. Ingredients are sourced directly from family-run farms to ensure freshness and quality and recipes are curated by a team of professional chefs.
Offer: Save $110 across 5 orders. First order ships free!
Pros:
Highest-quality ingredients

Adventurous recipes foodies will love

Plenty of menu choices
Cons:
Premium pricing

Involved recipes take longer to cook
See Plans
If ingredient quality and interesting meals make you like Green Chef but something is stopping you from signing up, Blue Apron is another great option. This meal delivery service offers many different types of cuisine inspired by global flavors, so you won't get bored, and there are plenty of healthy meals to choose from, including several that are Weight Watchers-approved. 
This service is especially great for more experienced home chefs and people who want to feel like they're eating at a restaurant at home. Ingredient quality is comparable to Green Chef and this company is also carbon-neutral, but Blue Apron is not certified organic. Prices start at $7.99 per serving.
Read our full Blue Apron review.
---
Our favorite meal kit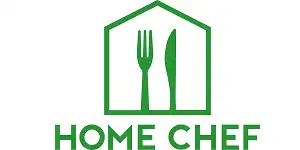 Home Chef
Rated #1 in customer satisfaction and our favorite meal delivery company.
Home Chef offers multiple meal choices each week with ample variety to meet dietary needs. While not the most adventurous or customizable meal box out there, Home Chef delivery fresh, quality ingredients and tasty recipes consistently.
Offer: Get 18 free meals (50% off your first 4 boxes)!
Pros:
Recipes are easiest to follow

Customize meals with your favorite protein

Super fresh ingredients, all measured out
Cons:
No vegan option (vegetarian only)
Choose Your Meals
Home Chef is another far more affordable meal kit service with a lot of strengths. This option is best for those who want customizability each week, either to work around a dietary restriction or just because you don't like to eat the same things over and over, because almost all meals can be modified with ingredient substitutions.
But while there are a decent number of vegetarian recipes each week, the vast majority of meals contain wheat, so this is not an appropriate alternative to Green Chef for gluten-free eaters. Prices start at $7.99 per serving, putting this right around the average for meal kits. Consider Home Chef if you want value and variety.
Read our full Home Chef review.
Summary
As far as meal kit services go, Green Chef is very accommodating to different diets and restrictions. It also uses better ingredients than most and gives you more options to choose from. However, quality ingredients and variety come at a high price. You'll pay more per serving for Green Chef than you would for another meal kit
If variety, quality, and sustainability are important to you and you're willing to pay the higher prices to use this meal kit company, Green Chef could be a perfect choice for you. This company is also ideal for people following specific diets. If you can't stomach the cost, check out a different meal kit to save money.