EveryPlate, known as the most affordable meal kit service, provides fresh, tasty, home-cooked meals at a more budget-friendly price than competitors. It's a terrific option for those looking to save time and money with the added convenience of having a cheap meal kit delivered to their door.
With over 500 financial service reviews published since 2006, our editorial team has decades of experience researching and giving honest reviews. When evaluating the top meal kit services, like budget-friendly EveryPlate, we ordered and tried them all ourselves to compare and give you a first-hand experience of what you can expect.
EveryPlate
EveryPlate is an affordable meal kit company focusing on simple comfort food recipes that are easy to make and tasty. The budget-friendly options with EveryPlate are up to 56% cheaper than top meal kit services and can save you up to 30% on your groceries.
Offer: For a limited time, save up to $126 by using our link. Get your first box for only $1.49/meal!
Pros:
One of the lowest cost meal kit services

Easy meal prep

Minimal plastic packaging
Cons:
Somewhat limited menu

Few vegetarian and gluten-free meals
Select Plan
What is EveryPlate?
EveryPlate is owned by the parent company HelloFresh, but the two meal kit services are not the same. EveryPlate was founded in 2018, making it one of the newer companies out there. EveryPlate offers more affordable kits than many meal delivery services including HelloFresh. In fact, EveryPlate costs up to 56% less than top meal kit services and can save you up to 30% on your groceries.
How can EveryPlate afford to charge prices as low as $4.99 per serving? To reduce operating costs and pass on more savings to you, EveryPlate uses simpler packaging and recipes. This means fewer ingredients, fewer cooking steps, and fewer dollars per meal. Other meal kit services might have more unique dishes, but EveryPlate focuses on keeping prices low with tasty meals that cost less to produce and distribute.
Like HelloFresh, EveryPlate aims to reduce food waste by strategically sourcing just enough ingredients from local suppliers.
EveryPlate pros & cons
Pros
Affordable price — EveryPlate offers great value starting at $4.99 per a serving.
Easy meal prep — Weekly menu features many meals that are fast to prepare and all EveryPlate recipes are six steps or less.
Packaging — Minimal plastic packaging.
Cons
Meal variety — Limited cuisine options and less customizability per recipe.
Unhealthy options — Some meal options provide high calorie counts on average and few nutritionally-dense meals.
Ingredient quality — Produce might not be as fresh as what you'd receive from another meal kit service, though this may be location- and time-dependent.
How does EveryPlate work?
To get started with EveryPlate, you need to sign up for an EveryPlate subscription. This requires an email address and home address to verify that EveryPlate delivers to your area. Then, you'll create your account. Here's how to do that.
Create your EveryPlate account
The first step in setting up your account is to select your plan. First, you'll pick your meal preferences. Your meal plan is just used to determine which preselected recipes go in your box, but you won't actually see a different menu from everyone else.
The meal plans are:
Meat & Veggie – your standard omnivore fare with meat, seafood and veggie options
Family Faves – family-friendly and kid-approved dinners to save you time
Veggie – vegetarian recipes that are more plant-based than the rest of the menu
Quick & Easy – no fuss meals that come together in 30 minutes or less with minimal clean-up
Nutrish & Delish – options that are delicious as they are nutritious for 650 calories or less
Your plan doesn't lock you into any specific recipes or require you to pick from a smaller menu.
Next, you'll choose how many meals you want to receive each week and how many servings you'd like to get out of each dish. Your options are either two, four, or six servings and three, four, five, or six meals per week.
See what all that looks like below with one of our discounts applied.
Finally, you'll choose your preferred weekly delivery day.
Choose your EveryPlate meals
Once your account is set up and you've provided payment information, you'll get to pick your first kits. You can go with the preselected meals chosen for you using your meal plan or remove these and replace them.
Even though you're signing up for a subscription, it's a flexible one and there's really no commitment. You can skip weeks, change the number of meals per week, or modify your delivery date at any time.
Receive your EveryPlate box
Your boxes will arrive with your chosen kits including the ingredients and recipe cards to make each of them. Every box is packaged with recyclable ice packs as well as an insulated liner to keep meat and perishable items at a safe, low temperature.
You'll also probably receive discount codes to share with friends and a brochure about EveryPlate in your delivery.
EveryPlate pricing and plans
If you're looking for an affordable meal kit, this could be the right company for you. The price per serving ranges from $4.99 to $7.49 per serving. Here's the typical breakdown by delivery frequency and box size by number of people:
2 servings: 3-6 meals a week for $5.99 – $7.49 / serving
4 servings: 3-6 meals a week for $4.99 – $5.49 / serving
6 servings: 3-6 meals a week for $4.99 / serving
Other meal kit companies have much wider ranges in their pricing. For example, both HelloFresh and Blue Apron typically cost between $8.00 and $12.49 per serving with the lowest prices for the largest boxes. EveryPlate still offers discounts when you get more meals per week, but the difference is less significant. EveryPlate doesn't offer the option of ordering just two meals per week, which is also different.
The price for shipping with EveryPlate is a flat rate of $9.99 no matter where you live and when you schedule your delivery each week.
EveryPlate sign-up offer and discounts
» Sign up using our EveryPlate link today to get your first box for only $1.49/meal! This is a limited-time offer that can save you can save up to $126!
If you're a student and a new customer, you may be eligible for a discount on your EveryPlate subscription. This discount is available through UNiDAYS. To qualify, join UNiDAYS or log into your account to verify that you're a student and unlock the offer.
EveryPlate also has a referral program. For each friend you refer that signs up for a subscription, you'll both get cash (yours in the form of an account credit and theirs as a discount on their first box).
Recipe options with EveryPlate
There are usually 25+ different recipes to choose from every week on the EveryPlate rotating menu.
EveryPlate favors American-, meat and potatoes- style (sometimes without the meat) dishes. Basically, picture what you'd order at a chain restaurant that serves mozzarella sticks — familiar, less adventurous comfort food. Some menu items will have the following tags:
30 Min Or Less – dishes than take about half an hour to prep and cook, usually roughly half the menu
Customer Fave – returning recipes that are popular
Veggie – vegetarian-friendly (but might have the option to add protein)
Easy Cleanup – uses fewer dishes, less mess
Here's a sample from the menu.
EveryPlate is not as good as other meal delivery services at accommodating different diets. For example, there is no meal plan for specialty diets like the Mediterranean diet, gluten-free, or vegan.
Vegetarian options are also pretty limited, although not terrible, at about five dishes per menu. EveryPlate explains that this is just one way they're able to keep their prices low.
In terms of meat, most meals take advantage of these low-cost proteins:
Chicken breasts
Ground beef
Ground pork
Pork chops
Sausage (chicken or pork)
Ranch steak (boneless chuck shoulder center cut steak)
These cheaper cuts keep meals filling and prices low. As far as seafood, EveryPlate offers very, very few options. Other meal kits keep things like salmon and shrimp on the menu, but EveryPlate meals stick to mostly poultry and red meat. And if they do offer seafood, it's usually at a premium price.
Premium meals cost extra per serving, which is much higher than the base meal price but a lot less than the added cost of a premium meal for other meal kit delivery services. These premium recipes are still only six steps, but they feature more interesting entrees and/or side dishes and might be just a little more challenging to prepare.
Customizing your meals with EveryPlate
Many recipes on the weekly menu can be customized to your preferences. If available, this option will be shown right below the recipe name and above the button that lets you adjust the number of servings or add a meal to your box.
Not every meal is customizable, but the ones that are may give you one of the following options:
Upgrade your Protein
Swap your Side
Swap your Protein
Usually, it costs extra to swap your protein or side. For example, you may substitute white rice for cauliflower rice or brown rice for an additional dollar amount per serving. Other meal deliveries are more likely to offer these options for free.
Most vegetarian meal kits also come with the option to add protein for extra money. You might want to bulk up a pasta dish with some chicken breasts or risotto with steak. Again, this is completely up to you. If you want a meal as is, just leave the "Veggie" box selected.
Dietary restrictions
EveryPlate can't promise that your meal kits won't contain allergens, but they will warn you about potential exposure to top allergens. Always look at the ingredients and warnings on every recipe because there's no way to automatically filter out recipes that could send you to the hospital.
What does an EveryPlate box include?
EveryPlate boxes include all of the ingredients needed to prepare your chosen meals with only a few exceptions. This means all fruits, veggies, protein, and grains will be in there and the recipe cards to help you with your meal.
The only things not included are oil, butter, flour, salt, and pepper. You'll likely already have these at home.
EveryPlate recipe cards
Something unique about EveryPlate is that every recipe can be completed in six steps or less. This not only simplifies the cooking process but tends to reduce the number of different ingredients you're using. The cards tell you what pantry ingredients to get out on the front and what changes you'll need to make if you customized a meal in the cooking steps (in orange).
The EveryPlate app doesn't really offer anything that the recipe cards don't in terms of cooking help, but you can use this if you prefer working from your phone.
My personal experience with EveryPlate
I ordered three meals (two servings each) in my first EveryPlate box. I was pleasantly surprised by two of them and underwhelmed by one. The kits I tried were:
Garlic Rosemary Chicken With Roasted Root Vegetables – decent but not very flavorful, felt like something was missing
Lemon Herb Turkey Cavatappi in a Cream Sauce with Scallions – this one reminded me of a gussied-up and lighter Hamburger Helper in the best possible way
Sticky-Sweet Pepper & Broccoli Bowls With Ginger Rice, Sriracha Mayo & a Fried Egg – I knew this one would be good, but I wasn't prepared for just how good it was
I was disappointed by the chicken dish I ordered. Not only was it on the bland side, but I got tired of all the vegetables. I mean, a person can only eat so many roasted carrots. I wasn't thrilled to have this one as leftovers.
The rice bowl came out a lot better than expected and I would definitely order it again if I saw it on the menu. However, it was weird that the egg was a main part of the recipe but wasn't included in my box. It's listed in "What You'll Need" but I didn't know I wouldn't be getting eggs in my delivery until I didn't get eggs in my delivery.
What I like about EveryPlate
This meal delivery service brings a lot to the table (pun very much intended). Here are the highlights.
Cost
EveryPlate has nailed its goal of making meal kits more budget-friendly and accessible. For the quality of the meals, the amount of food you get, and how much time and effort the kits can save you, I was surprised by how affordable this subscription is. I paid less per serving because I used our discount code, but full price for two people for the week would cost right around what I already spend on dinner at home.
The price is even better if you're cooking for four, but this meal delivery service is a great option for couples and singles too.
Recipes
If you read my HelloFresh review, you know that one of the things I loved most about HelloFresh was the recipe cards. This was also a strength for EveryPlate, which should come as no surprise. The cards were laid out nicely with pictures of each step and a Chef's Tip at the top to help you improve on the recipe. They also tell you what ingredients you'll need that aren't included in your box and how much of each, which was helpful.
While there was nothing particularly special about the cards themselves, I liked that every recipe had six cooking steps or less. Even my dish that took 45 minutes was laid out in six easy steps. I was happy to find that the estimated prep and cooking times were really accurate too.
One area for improvement would be to use bullet points instead of paragraphs. This is what HelloFresh does and it makes a huge difference.
Packaging
EveryPlate uses less plastic than other meal kit services. Although it would have been nice if the ingredients were separated by meal like they are in HelloFresh boxes, it wasn't a big inconvenience to sort through them. I was glad each vegetable wasn't individually packaged in a wholly unnecessary bag.
And the box arrived with a cardboard carrier that I just filled with ingredients and set right in my fridge, which was nicer than placing everything haphazardly on my shelves. I also liked that the ice packs were recyclable.
What I don't like about EveryPlate
Like all the other meal delivery services I've tried, EveryPlate had some weaknesses too. Here's my honest opinion about how this company falls short.
Meal Variety
To me, it seems like EveryPlate specializes in comfort food. While this is by no means a bad thing, it could be disappointing for those who prefer lighter fare.
Most meals are unexciting. You're not going to see a lot of international dishes, specialty ingredients, or variations from week to week. You'll get more of these things from a lot of the pricier meal kits out there, but you're not paying for variety with EveryPlate.
It's also worth noting that EveryPlate seems to favor vegetables with longer shelf lives (fridge lives?). This means that things like leafy greens are less common than things like root veggies, and salads are not available often. And if you get sick of chicken, pork, and steak, this meal delivery isn't for you.
Unhealthy
EveryPlate meals aren't always the most balanced. Calorie counts are higher and side dishes often feature some form of roasted potatoes. If healthy eating for you means restricting calories or limiting carbs, you may have trouble finding meals to meet your needs on EveryPlate's menu.
Green Chef, which is one of more recommended best healthy meal delivery services, offers more options for people following specific diets. For example, this meal kit delivery service has keto, vegetarian, vegan, and gluten-free meal plans.
Quality of Ingredients
This is really disappointing to have to say, but I had some issues with my produce. While 90% of it was fine when I unpacked it, 10% wasn't in good shape. A particularly squishy piece of ginger root and a suspect red onion (also squishy) needed to be replaced.
Awkward.
But this was just my personal experience. Curious to see if this was a common problem, I reached out to the family members I shared my discount codes with. They both told me they had no complaints about their produce and even thought their fruits and veggies looked better than other meal kits they've tried. I strongly suspect that your location has a lot to do with it and probably your delivery dates too.
So do with this information what you will. I would still order from EveryPlate again but maybe try out a different delivery schedule.
Who is EveryPlate good for?
So, is EveryPlate really "for everyone?" Maybe not everyone. But I can think of a lot of people it would be good for.
First, people on tighter budgets come to mind. This affordable meal kit is cheaper even than the average fast food meal. And unless you're a pretty savvy shopper and couponer, it's probably cheaper than your homecooked dinners too.
EveryPlate is also one of the best meal delivery services for families. The recipes tend to be pretty basic, so they'll probably go over well with picky eaters and young kids. Or if you like uncomplicated, tasty meals and you don't have kids, you're a good fit and this is a safe space for you.
Another great candidate for this service is college students. I remember ordering more takeout than I probably should have when I was in school because it was easier and faster than going grocery shopping, but I could have saved myself a lot of money with a meal kit. Especially if you go in on a subscription with your friends or roommates, you'll probably spend less on food.
Finally, I would recommend EveryPlate to anyone who actively dislikes cooking or just hasn't done a lot of it. Most of the recipes are fuss-free, and while they might not do much to improve your cooking skills, they will keep you from wanting to rip your hair out if you've got kids running around your ankles, a busy schedule, or no motivation to cook.
Who Is EveryPlate not good for?
EveryPlate is probably not the right kit for you if you like variety. The meals are all pretty much the same type of cuisine. Some reviewers say the menu gets pretty repetitive from week to week, so this isn't a good fit if you like mixing things up.
EveryPlate meals also aren't very "elevated" or "fancy" compared to what you can get elsewhere. This is kind of the point but could be its biggest weakness if you're a foodie. If you're looking for premium meals, consider a meal kit like Blue Apron, which we cover in our full Blue Apron review.
If you like to cook and enjoy trying out new techniques and styles, you'll also find EveryPlate disappointing. The EveryPlate recipe creators love their sheet pan dinners, pasta dishes, and rice bowls.
Finally, people who eat plant-based might consider a different service. While EveryPlate does offer vegetarian meals every week, there aren't that many and the options aren't always nutritious.
Is EveryPlate worth it?
In my opinion, it's pretty easy to justify paying for EveryPlate. Because the prices are so much lower than other meal kits and the meals are filling for the average person, this could be the perfect option for you if you know you want to order meal kits but don't want to splurge.
This meal kit service will definitely save you time and money. You'll save time grocery shopping, probably save time meal prepping and cooking, and likely save money on dinner each week. EveryPlate is worth it if you don't mind plainer meals.
EveryPlate doesn't offer as many options as some other meal kits — both in terms of the actual menu and in terms of meal plans — but this is the trade-off for lower prices.
EveryPlate customer service
I contacted customer service after canceling my account because I had a question about a coupon I received that was enticing me to restart my subscription. I also wanted to mention that I had to replace some of my produce (in the absolute nicest way possible) just to see how "complaints" are handled. I waited for less than 20 seconds and the representative was helpful and apologetic about the issue. Turns out, I can get a credit on future boxes for the unsatisfactory produce.
You can get in touch with support by calling 1 (973) 210-4915 between 6 am and 11 pm EST Monday through Friday. Live Chat is also available 24/7 on the site.
How do you cancel your EveryPlate subscription?
It's not hard to cancel your EveryPlate subscription but be prepared for some… pushback. First, you're going to go into your account settings and find the "Status" option. Then, click on the box that says "Deactivate My Plan."
Done! Just kidding.
Next, you're going to see a screen that reminds you what account bonuses you still have, if any, and basically urges you not to cancel. You'll be encouraged to refer friends to save on future boxes, contact customer support with issues, or skip a week instead of calling it quits. Click "Cancel Anyway" to continue.
Finally, you'll get a pop-up asking you what went wrong. Here, you can choose from several options to tell EveryPlate why you're canceling (I chose "Recipes and Ingredients") and click "Deactivate Now" to confirm your cancellation.
Expect some emails in the following few days begging you to come back and even offering discounts for reactivating your subscription.
Do you get leftovers with EveryPlate?
You may end up with leftovers after EveryPlate meal.
I had leftovers with my pasta dish. I actually saved a little more than half of the pan's worth. So I have no complaints about the portion sizes and enjoyed the leftovers for the most part.
But since I've read online that EveryPlate portions aren't large enough for some, I again asked my family for their input. My bottomless pit of a teen brother said the serving sizes were not enough for him, but my mom and sister said they were fine.
The competition
Those looking for a more premium meal kit, more customization, or vegan and gluten-free options may prefer another option from the list of best meal kit delivery services.
EveryPlate vs Home Chef
Home Chef, our most recommended meal kit, offers diverse and customizable meals that can be both healthy and great for an individual or a whole family.
Our favorite meal kit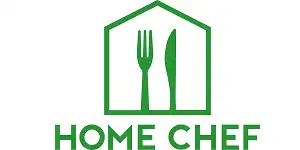 Home Chef
Rated #1 in customer satisfaction and our favorite meal delivery company.
Home Chef offers multiple meal choices each week with ample variety to meet dietary needs. While not the most adventurous or customizable meal box out there, Home Chef delivery fresh, quality ingredients and tasty recipes consistently.
Offer: Get 18 free meals (50% off your first 4 boxes)!
Pros:
Recipes are easiest to follow

Customize meals with your favorite protein

Super fresh ingredients, all measured out
Cons:
No vegan option (vegetarian only)
Choose Your Meals
For individual recipes with Home Chef, you can use their "Customize It" option to swap out one protein, like steak, for another, like organic chicken breasts. Home Chef also lets you decide how much time you want to spend cooking, by providing simple options like "15 Minute Meal Kits" all the way up to their "Culinary Collection."
There's usually 30+ meal options to choose between each week with meals starting at $9.99.
» MORE: Try Home Chef or read our full Home Chef Review.
EveryPlate vs HelloFresh
HelloFresh is one of the most popular meal kit services and as we mentioned early owns EveryPlate. It's great for beginners who want to learn to cook with easy recipes, people who are dieting, and people who value sustainability.
HelloFresh
HelloFresh offers over 30 different meals to choose from that can accommodate a variety of different diets and preferences. The recipes are easy to prepare with simple step-by-step instructions that anyone can follow, and the ingredients provided are always fresh.
Offer: Get 16 free meals + free shipping + 3 surprise gifts!
Pros:
Easy meal prep

Meals are diet-friendly

Eco-friendly and convenient packaging
Cons:
More expensive than some competitors

Not allergen-friendly

Delivery window can be inconvenient
Select Plan
HelloFresh is better than EveryPlate at catering to many different dietary needs. There are a lot of options to change ingredients so you can make recipes work for you (often for free, unlike some surcharges we noted with EveryPlate). On the other side, Home Fresh isn't as affordable as EveryPlate with prices starting at $7.99 a serving. That starting price is $3/meal more than EveryPlate!
» MORE: Try HelloFresh or read our full HelloFresh Review.
Summary
EveryPlate is one of few meal kit services out there that's probably cheaper than (or at least the same price as) buying groceries for yourself, and it comes with all the convenience of a great meal kit. Although EveryPlate's recipes aren't the healthiest or the most interesting meals you'll ever eat, they're definitely tasty.
This affordable meal kit might be right for you if you're looking to save time and money and you like classic flavors and easy recipes.
Read More: